Rams rally for homecoming
The Texas Wesleyan University football team is looking forward to playing again this week as they set out to take on the Lyon College Scots at 2 p.m. Saturday at Farrington Field.
The Rams (1-7 overall and 1-5 in the Sooner Athletic Conference) and Wesleyan will be celebrating Homecoming & Alumni Weekend on Saturday. Throughout the week, Wesleyan has held several events to prepare students for the game on Saturday, which comes after a tough 41-30 loss to Wayland Baptist University.
Lyon College is coming off from a 48-21 loss last week to No. 13 ranked Langston University. The Scots are currently 3-5 overall and 2-4 in Sooner Athletic Conference play.
Offensive linemen Cesar Vidana, a junior mass communications major, said that the Rams really need to stay focused and work together in order to win this weekend.
"If we stay consistent and stay unified as a team then I believe that we can definitely beat Lyon College this weekend," he said.
Vidana said that the offense needs to score as many points as possible and the defense needs to hold.
"As long as we can convert the big plays and continue to score a lot of points, then we will have success this weekend," he said. "The defense needs to continue making their tackles and convert their executions at the right times."
Vidana said he believes that the team has really bonded well throughout the season and if they keep that up then they will finish strong.
"I believe that we have really created a brotherhood among this team and that if we continue to have each other's backs, then we can really compete this weekend," he said.
Jimmy Christopher, the on-air announcer, wrote in an email that the Rams have had a lot of heart when playing these past couple of weekends.
"The desire to win is there and they don't quit; always fighting to the end," he wrote.
Christopher said that the offense needs to convert their big plays and the defense needs to work on better tackling if they want to win their next few games.
"The offense has to avoid turning it over and make more plays in crucial situations," he said. "The defense has to improve overall tackling and avoid giving up big plays."
Christopher wrote that the team is looking a lot better this season and there has definitely been some improvement over last season.
"The offense has really improved over last season, over the last 5 games the Rams have averaged 33.4 points per game," he wrote. "They have a good chance to win in each of the last games of the season."
Quarterback Justin Arth, a sophomore business administration major, wrote in an email that in order to win games they need to improve on a couple of things.
"We just need to improve on consistency throughout each and every drive we have the football to put our team in the best chance to come home with a win at the end of the day," he wrote.
Arth wrote that the offense has done well but could improve in certain areas as well.
"As an offense we just need to be more consistent on every drive and score as much as possible," he wrote. "I think as a team we are doing a great job with continuing to fight and get ourselves out of those early holes we've gotten ourselves into."
Arth noted that former Rams offensive coordinator Calvin Powell is now a coach at Lyon.
"This week's game is a personal one for the players who were on the team last year," he wrote. "This week we just need to finish if we are able to do that. There's no reason why we don't get our second win of the season. We match up well with this team and we know it's a very winnable game."
For more information on the homecoming game and alumni weekend visit www.ramsports.net.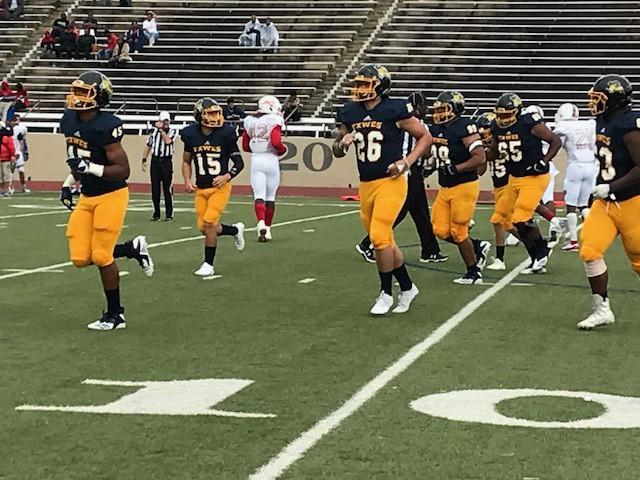 Leave a Comment