As faculty, staff, and students gathered in Martin Hall for convocation in late August, President Frederick Slabach announced Texas Wesleyan would be launching two new online degree programs.
The online master's of education degree and the online bachelor's of business administration completion degree will launch in the fall of 2019.
"I'm excited about the new online M.Ed. and online BBA completion program," Slabach wrote in a statement in September. "Both programs position Texas Wesleyan for growth by enabling us to deliver Smaller. Smarter. to more students."
Provost and Senior Vice President Dr. Allen Henderson is also excited about the new programs since Wesleyan will be able to reach more students with its mission. He likes that students will have more options.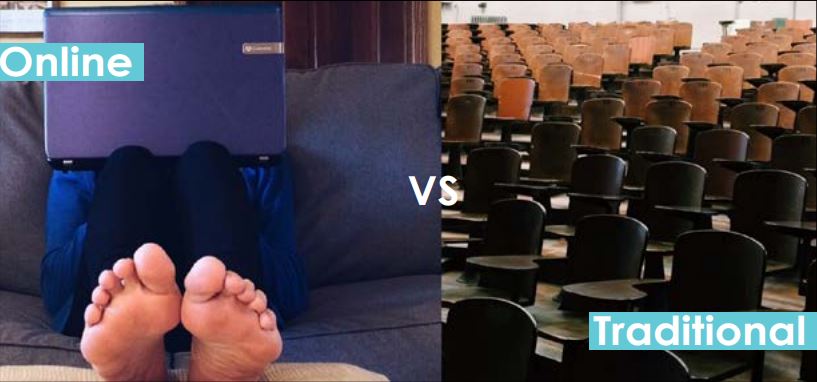 "Students should enroll in what works best for them, their lifestyle and goals," Henderson wrote in an e-mail. "We are glad we can now offer real options."
Henderson wrote that the university chose to add more online degree plans in order to meet the demand of working adults.
"Online degree programs meet the needs of our students and market demands," Henderson wrote. "Flexible, online programs are especially in high demand from working adults. Texas Wesleyan delivers top-quality academic programs, and it's important that we make them easily accessible to students. Our online MBA continues to exceed expectations, and we know that same model will work for other programs as well."
Wesleyan hopes to see enrollment increase with the addition of these two new programs, Henderson wrote.
"Over the course of three years, we would like to see an increase of 100 students in the online BBA completion and 100 students in the online M.Ed.," Henderson wrote.
Henderson wrote that both master's of education and bachelor's of business administration have the market demand.
"We've been researching the possibility of taking these programs online and found that both will meet market demands," Henderson wrote. "The master's in education is especially important for working teachers who want to further their career but need flexibility to earn a master's."
Tarrant Country College initially approached the university about creating the online bachelor's of business administration completion degree in order to provide options for their students that completed online associate degrees, he wrote.
"TCC has a large associate's business degree online and their students who want to go on to complete their bachelor's in business administration have very few options," Henderson wrote. "Students seeking our online BBA completion will need to have earned their associate's degree to enter the program."
Donovan Isom, one of the current master's of education students, wrote in an e-mail that he prefers the idea of taking online classes versus traditional ones.
"There's nothing wrong with traditional style classes, but I prefer online classes," Isom wrote in an e-mail. "I think traditional style classes are good for some subjects. But, I like my online classes. I could be successful in either one."
Isom wrote that he prefers creating his own schedule around his online classes, but there are both pros and cons to online classes.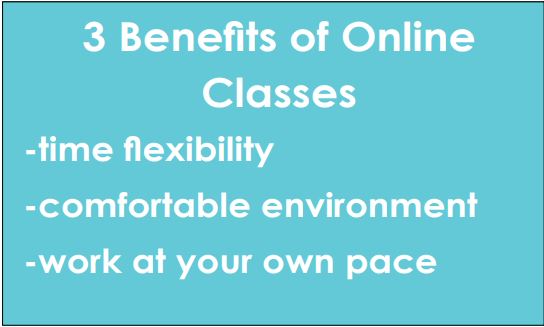 "The biggest advantage is that you can make your own plans of when you want to do your work," Isom wrote. "For example, whenever I get an assignment, I could just do it all in one day and be done for the whole week. In that case I'll be able to have more free time and focus on other things. However, the biggest disadvantage is time management. Assignments can slip up on you if you do not check your Blackboard daily, but it gets easier as you go along."
Henderson wrote that the main difference between the online programs and the traditional ones is class attendance.
"Student participation is required in both face-to-face and online courses," Henderson wrote. "The course content, work required and student outcomes are the same regardless of delivery mode."
Henderson also wrote that the online program pricing would be similar to traditional programs.
"In terms of graduate programs, we assess many factors on a program-by-program basis, including price," Henderson wrote. "For students in the online BBA completion, cost per credit hour is the same as for on-ground students. All are open for undergraduate scholarships."
Henderson also wrote that there would be a limit to the class sizes for the online degree programs.
"'Smaller. Smarter.' is woven into all our programs, including those online," Henderson wrote. "It's about the one-on-one attention and mentorship from our professors, and our professors deliver that in online programs as well."
Creating a new online program is a team effort, he wrote.
"It is a process that requires faculty and staff to work together on many fronts," he wrote Henderson. "From IT, to marketing, financial aid and the dean's office, everyone has a hand in developing the program. Most important of all, the process begins with assessing market demands. That assessment is worked on by the Provost and VP for Enrollment, Marketing & Communications."
The process takes months of work.
"Each program is unique," Henderson wrote. "New programs altogether require a different set of requirements. We find on average, it takes 12-15 months to put an existing program online. A new program altogether takes much longer to develop and may require SACSCOC approval."
When asked if Wesleyan is headed to a more online approach with degree programs, Henderson wrote that right now he sees a blend of both online and traditional in Wesleyan's future.
"We will most likely have a healthy mix of both online and traditional classrooms," he wrote, "as long as that is what the market demands."