Suarez looked forward to education career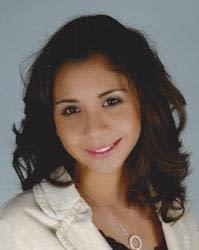 Elizabeth Suarez's plan for after graduation from Texas Wesleyan University was to go back to school — as a teacher.
"Elizabeth's main interest was little kids and teaching," said her aunt, Adrianna Gonzales. "She had a lot of friends, she loved to go out and have fun with them."
Suarez, a junior bilingual education major who attended Wesleyan last fall, died Jan. 3 in a car accident in Mexico.
Suarez was planning to be an Pre-K or elementary school teacher, said Gonzales.
"The rest of the family is ok, her mom has a few broken bones but nothing compared to the pain she is feeling inside,"said  Gonzales.
Suarez loved traveling, especially to Mexico where many family members still live, said Gonzales.
"Elizabeth was a favorite of both faculty and students, she was well liked in and outside of the classroom for her work and her willingness to help others," said Dr. Carlos Martinez, dean of education and professor of bilingual education. "We will certainly miss her."
Suarez's friends remembered her on Facebook with quotes and memories.
"I just found out you were gone and I cannot believe it,"  Dylan Chandler wrote on Suarez's Facebook page. "I am so sad to know that this earth will no longer be blessed by your beautiful face."
Suarez was buried on Jan. 7 in Garland, according to the web site of the Pilar Funeral Home.
A donation fund has been set up on giveforward.com, under Elizabeth Suarez. The web page raised 204 donations and totaled $19,355.
Leave a Comment