Rambler to host student gun forum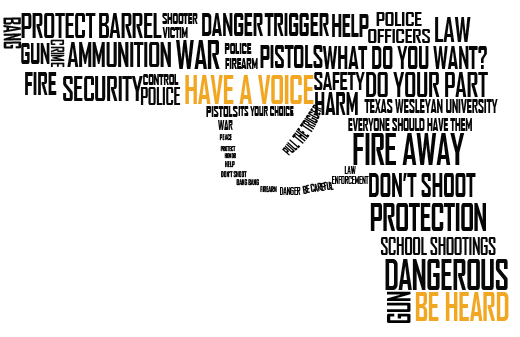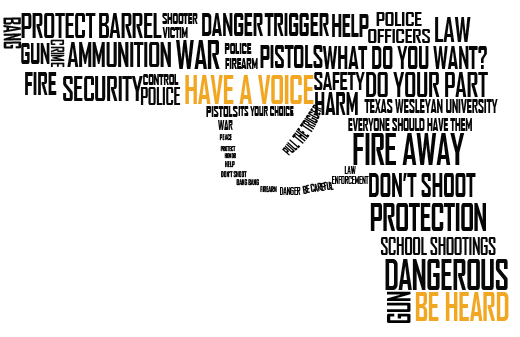 The Rambler Media Group will be hosting a student forum on campus carry on Oct. 27  in Martin Hall from 12:15 p.m. to 1 p.m.
The "campus carry" bill, also known as Senate Bill 11, allows students with concealed handgun licenses to carry guns on campus starting Aug. 1, 2016, according to an article in The Texas Tribune. 
Private schools, like Texas Wesleyan University, will have the opportunity to opt out of the bill.  
This forum is a way for students to voice their opinions on the possibility of open carry on the Texas Wesleyan campus. It will offer practice for students before President Frederick G. Slabach's gun forum on Nov. 3. It will also allow students who cannot attend Slabach's forum another attendance option.
The forum will include
two panelist, security manager Blake Bumbard and vice president of the Student Government Association Zahraa Saheb. They will be answering questions provided by students.
In addition, students will be able to answer questions anonymously through an online poll. 
Free pizza will be provided. 
Leave a Comment