Athletes need to remember they're not above the law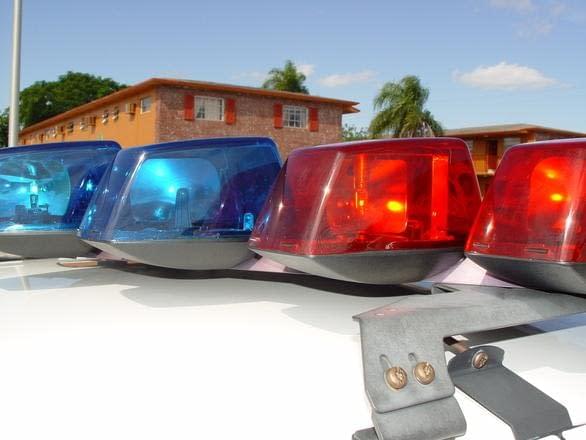 It is really baffling to me how many athletes think that they are above the law and the fact that the NCAA and the NFL really don't do anything about it.
On Oct. 31, Ohio State Buckeyes starting quarterback J.T. Barrett got arrested for DWI. Footage obtained from TMZ shows Barrett pleading with the arresting officer, "I'm the quarterback for Ohio State, there's nothing you can do?" He would later get suspended for one game and forfeit part of his scholarship.
Former Dallas Cowboys defensive tackle Josh Brent was convicted of intoxication manslaughter after getting in a car accident and killing his teammate Jerry Brown back in 2012. He served 180 days in jail and the NFL slapped him with a 10-game suspension and then reinstated him.
This subject gets me really fired up. I don't care if you're the president of the United States or the pope, you break the law, you should have to face the consequences. Just because you're an athlete doesn't mean that you're any different than any of the rest of us, except that you make quite a bit more money. Universities need to take a stand and stop giving a crap about selling tickets and money, but hey, as long as they're making money while their star players are out being morons and drinking and driving that's what's important.
Josh Brent retired from the NFL back in May. That shouldn't even be a headline nor should it be news. After KILLING his teammate because he was stupid and got drunk and decided to get behind the wheel of a car, that moron shouldn't have been reinstated. He should be facing life in prison, but he was part of "America's team" so once again being an athlete wins over justice. Brent's verdict basically sent a message to the world that it is ok to drink and drive.
Former Cleveland Brown Donte Stallworth had a DUI manslaughter charge after he struck and killed a pedestrian in 2009 and got suspended for an entire season.
Former Baltimore Ravens running back Ray Rice beat his wife, got suspended and then got reinstated.
Minnesota Vikings running back Adrian Peterson used a switch to discipline his son; he gets suspended an entire season.  
Everyone knows about deflategate. Tom Brady knew those balls were deflated, but he doesn't get suspended at all.
Really, NFL? Where are you going to draw the line? Something has to be change; this is becoming a joke. All of these inconsistent punishments are ridiculous. There's no fine line, but when the players speak out about it, you fine them thousands of dollars for voicing their opinions. The NFL and the NCAA needs to get their acts together before they truly become the laughingstocks of the sporting world.
Time for Michael's musings.
Things I like:
The Golden State Warriors coming back from being down 23 points to beat the Los Angeles Clippers Thursday night.
Adrian Peterson against the Packers.
Miami Dolphins running back Lamar Miller against the awful Dallas defense.
The Notre Dame Fighting Irish winning their final two games and getting into the college football playoff.
 Things I don't like:
The Michigan State Spartans pulling an upset on Ohio State this weekend.
Russell Wilson being criticized all season long.
Andy Dalton not being able to take a joke.
The Chicago Cubs potentially trading away Starlin Castro to the New York Yankees.
Just wondering but:
Which NBA team will be the first to beat the Warriors?
Can the Cowboys still make the playoffs with Tony Romo returning this weekend?
Will there be another major upset in college football this weekend?
Leave a Comment