Ram spirit soars during Homecoming 2016
 "Let's go Rams!" echoed through the Sid Richardson Center on Saturday as the stands rattled under the cheers of boisterous homecoming fans.  
The ninth-ranked Texas Wesleyan University men's basketball team stomped Southwestern Christian University 97-78, avenging the 62-52 loss by the Lady Rams to Southwestern earlier that day and bringing a satisfying end to a spirited Homecoming 2016. 
"Any time you have a top 10 basketball team, it's really exciting," Wesleyan President Frederick Slabach said after announcing the homecoming king and queen victors in between the women's and men's games. "We're very fortunate to have this kind of team for homecoming." 
Homecoming Queen Victoria Johnson, a senior mass communication major, shared Slabach's excitement. 
"This is surreal," Johnson said, almost in tears. "I'm truly honored. It's really great that the whole community turned out." 
Homecoming King Hafidh "Fez" Alghussein, a senior business major, attributed his success to his girlfriend, Raquel Arrellano, who helped him campaign. 
"You know what they say, behind every great man is an even better woman," Alghussein said. 
Love continued to reign during halftime of the men's game, as Homecoming Queen nominee Deja Chase, a senior theatre major, said yes to proposal from her boyfriend Donald Ray Barnes. 
"He said that even though I didn't win homecoming queen, I'd always be a queen to him," Chase said. 
Director of Stella Russell Hall and former Homecoming King Jeremy Hunt led the Ram Squad, a group of students who help foster school spirit, in cheering on the Rams. 
"It makes me very happy to see how much school spirit has grown," Hunt said. 
Thomas Baker, a freshman computer science major and member of the Ram Squad, thinks there's no better feeling than cheering on a winning basketball team. 
"Win or lose I would be here," Baker said, "but we're not going to lose."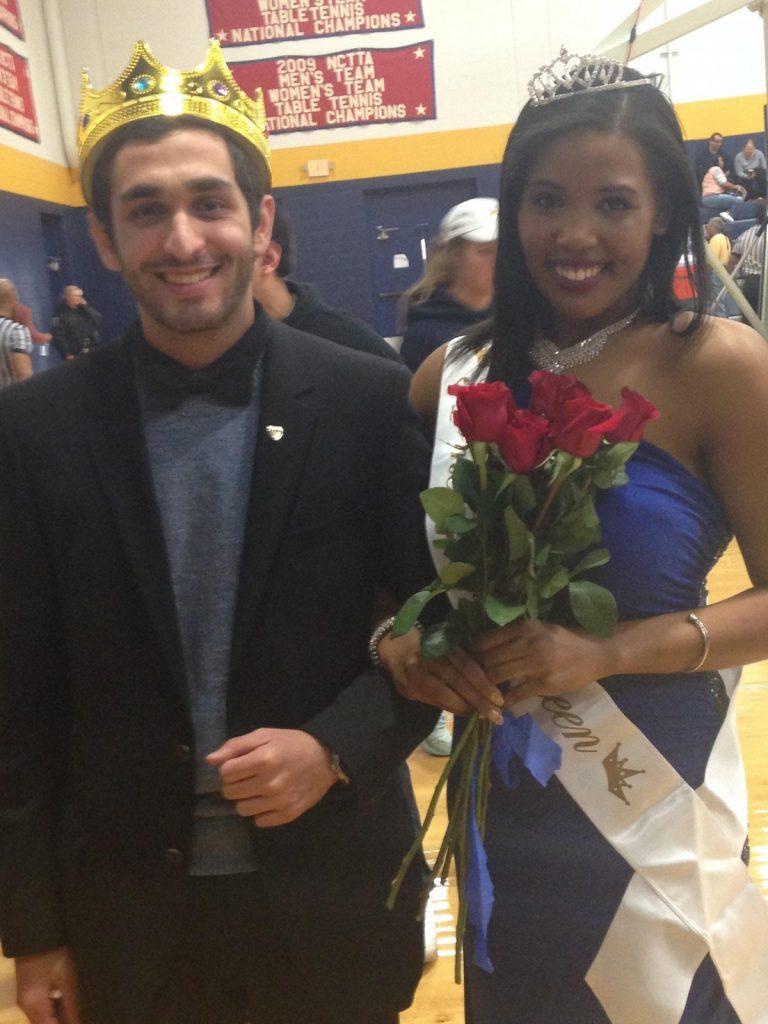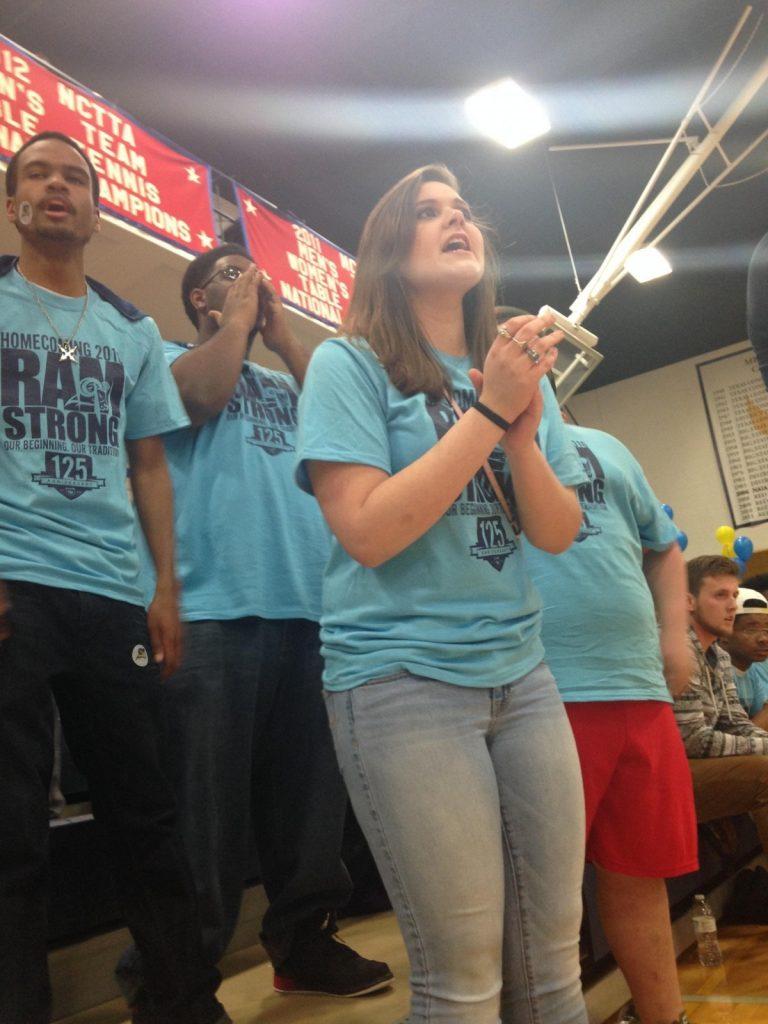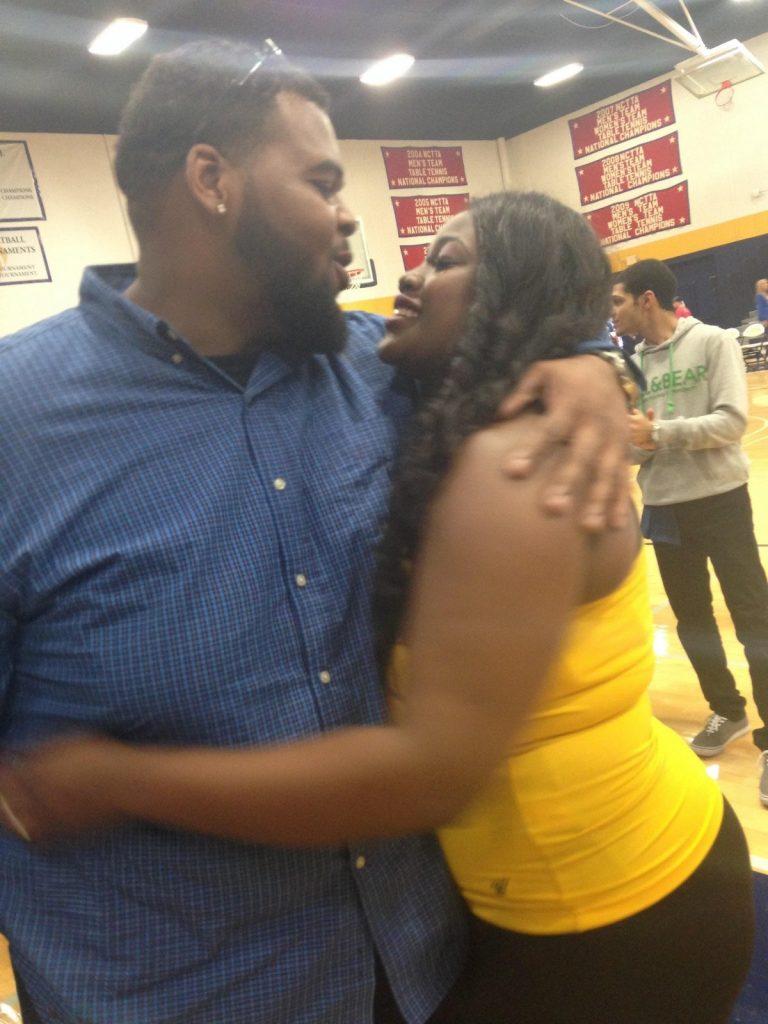 Leave a Comment