Students and staff celebrate Henderson's legacy
By Arely Chavez
Dr. Allen Henderson was celebrated at a party Friday at the Nick and Lou Martin University Center.
Faculty, staff and students gathered to honor him for his many years of work at Texas Wesleyan University.
Amber Tejeda, director of academic operations, said Henderson is looking forward to interacting with students. "I've worked for him my whole life, five years," Tejeda said.
Roy Brooks, a member of the Board of Trustees at the County Commissioner's office, said he believes Henderson is looking forward to doing something different. "You know he is ready to start something new," Brooks said.
Henderson started as an assistant professor of psychology and will be switching to teaching starting in the spring of 2020 after serving as provost for 16 years.
Henderson said that this will start a new chapter in his life.
"I think the journey will be just a new beginning," Henderson said.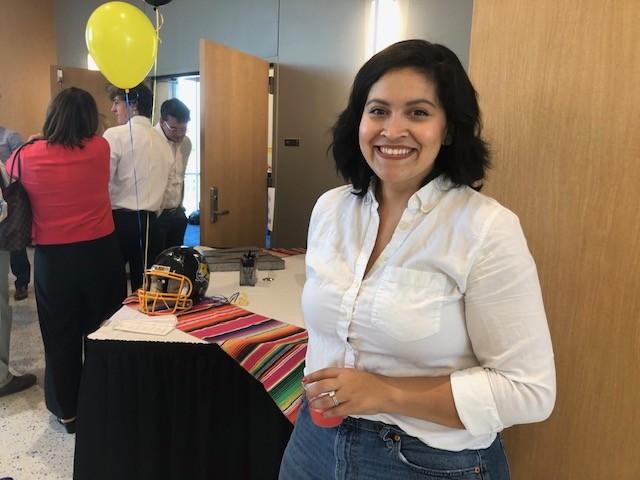 Amber Tejeda poses for picture at Dr. Allen Henderson's celebration. Photo by Arely Chavez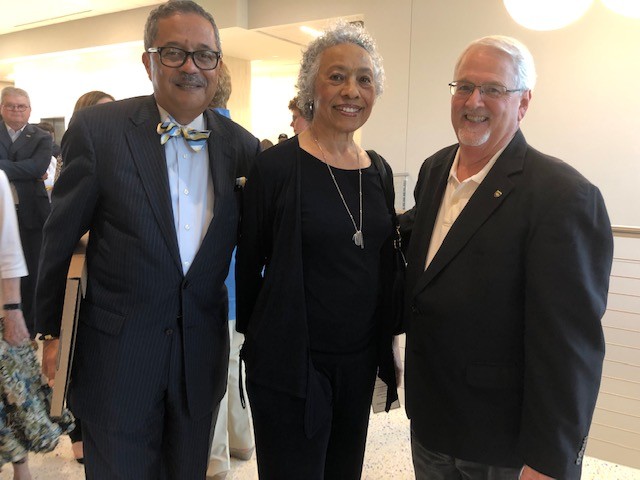 Commissioner Roy Brooks and Norma Roby stand along side Henderson. Photo by Arely Chavez