Americans impacted by DACA's end
When U.S. Attorney General Jeff Sessions announced earlier this month that the DACA (Deferred Action for Childhood Arrivals) program will be rescinded, 800,000 dreamers had to question the fate of their lives in America.
Among those 800,000 is my best friend.
When I learned the program was going away, my heart broke for my friend, his family and the other dreamers who might have the opportunities they deserve taken away.
My best friend is someone who has made full use of DACA. He came to America with his family when he was only seven years old and has spent almost 20 years living here.
In that time, he learned how to fix and assemble cars, acquired two college degrees and now works as a freelance photographer and uber driver.
One might be able to find him charging a stranded person's car battery on the side of the highway, or helping a drunk college student get home safely. Wesleyan students may have seen him moving my stuff into my dorm or taking me to Walmart to pick up groceries.
Just like him, I had no control over where I was born and where I was raised. However, because of the simple fact that I was born here in America, I can vote, receive financial aid, join the military, get a driver's license, run for an elected office or to just apply for a legitimate job. These are rights people, including myself, often take for granted because it seems natural to have them.
All my best friend wants is to not be sent back to a country he is not accustomed to and to be able to build a life in the country he knows.
When he applied for DACA, he had faith in this program to give him a Social Security number so he can have the privilege to work a job or obtain a driver's license and not risk deportation for giving his name and address.
Before DACA, his hopes of going to college and having a career were small because he was an immigrant. DACA truly made him a dreamer because he finally had the ability to chase his dreams without fear.
This is the case for nearly all dreamers. They want a life they can't have that simply contains being able to have a chance to make it in America.
If my best friend is forced to go back to his country, not only am I losing a very big part of my life, but America is missing out on all the good he is going to bring for this country, like he has been doing.
America will miss out on all that the dreamers are contributing.
I hope U.S. citizens realize these dreamers are incredibly important to this country. They are not just dreamers; they are our neighbors, our coworkers, our classmates, and our friends. Even if one is not a dreamer or even an immigrant, everyone needs to take a stand and stick up for these people, who are just trying to better themselves. People need to open their eyes and hearts to dreamers such as my best friend, who know no other home than the United States.
I do not defend DACA just because my best friend is a dreamer. I defend DACA because I know how it can inspire and assist dreamers in creating a better life for themselves, something they all deserve.
Something we all deserve.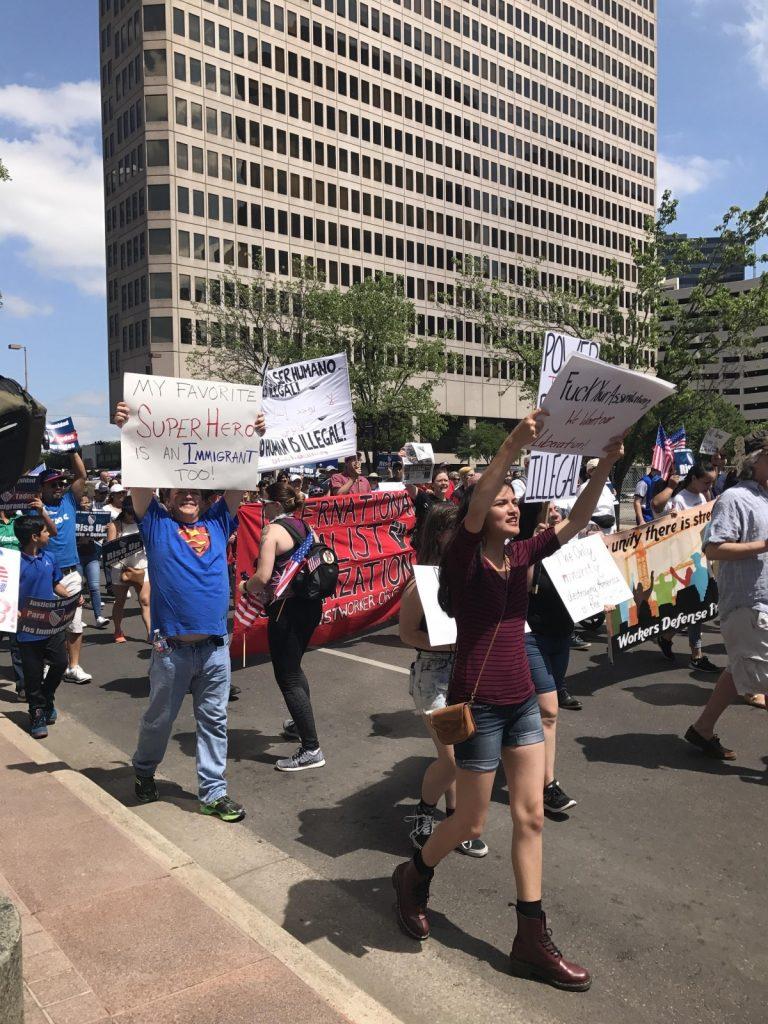 Leave a Comment