Mutants and Star Trek take over fall TV
When students get a break from studying for exams or practicing for games, they can check out the brand new and returning shows on TV or online this fall, all of which will either creep you out or keep you on the edge of your seat.
The first one to check out is about pornography. HBO's new series The Deuce, starring James Franco and Maggie Gyllenhaal, is set in New York City in the early 1970s through the mid-1980s and focuses on the legalization and growth of the porn industry. The story follows twin brothers Vincent and Frankie Martino, both played by Franco, who work as fronts for the mob in Times Square where Candy (Gyllenhaal) works at getting her start in the industry. The Deuce aired Sept. 10 and HBO has already renewed it for a second season. Students can watch the first episode free on HBO.com and the rest of the season after subscribing or on HBO on Sundays at 9 p.m. The show may seem risqué but it never hurts getting a history lesson, right? Especially if you get double the James Franco.
Next is the seventh and possibly eeriest American Horror Story season, American Horror Story: Cult. The show aired Sept. 5 on FX and is set right after Donald Trump won the 2016 presidential election. AHS manages to get even creepier and personal this season, focusing on phobias including coulrophobia, which is the fear of clowns and trypophobia, which is the fear of small holes. Past seasons proved that this is one television series not afraid of pushing boundaries and I expect this season to do just that. AHS never fails to leave their audience in shock. Returning actors from previous AHS seasons include Emma Roberts, Sarah Paulson, Evan Peters and Chaz Bono. New episodes come on at 10 p.m. on Tuesdays on FX.
Stranger Things 2, the sequel season to Netflix's Stranger Things that was widely talked about last year, will be available Oct. 27. The first season was set in Hawkins, Ind. in 1983 when a young boy went missing. An investigation on the missing boy revealed a nearby energy plant, whose owners had been doing secret supernatural tests on humans who lived in the town. The second season is a year later and the town is trying to deal with the aftermath of the testing and other events. The kids from the first season have become breakout stars since the first season of Stranger Things.  The series has taken home many awards, including a 2017 MTV Movie & TV Award for Show of the Year, and Best Actor in a Show for Millie Bobby Brown's portrayal of Eleven. You have had to have been living under a rock to not know that this show was pulling a large audience and it may be worth jumping on the bandwagon with the new season. There is still time to binge watch the first season on Netflix before the release.
Star Trek fans rejoice. CBS's new series, Star Trek: Discovery, is the newest show in the franchise since the original series ended in 2005. It is set about ten years before the original series. According to CBS.com, the show "will feature a new ship, new characters and new missions, while embracing the same ideology and hope for the future that inspired a generation of dreamers and doers." Star Trek: Discovery stars The Walking Dead's Sonequa Martin-Green as First Officer Michael Burnham. The show premiered on CBS Sept. 24, and quickly became the number-one trend on Twitter that night.  Students can catch future shows on Sundays at 7:30 p.m. This show is sure to get students pumped before having to return to class the next day.
Marvel fans, there is even a show for you. The Gifted, set in the X-Men universe, will premiere on Fox on Oct. 2 at 8 p.m. The live-action drama follows two parents who discover that their kids have mutant abilities and must go on the run from the government to keep them safe. They come a across a group of mutants who must fight to stay alive. For shows based on comics, there is always a critical eye from fans, so students should watch and find out for themselves if The Gifted lives up to Marvel standards. The fact that this is a TV show and not a movie means there is more time to add detail and reveal backstories, so there is hope.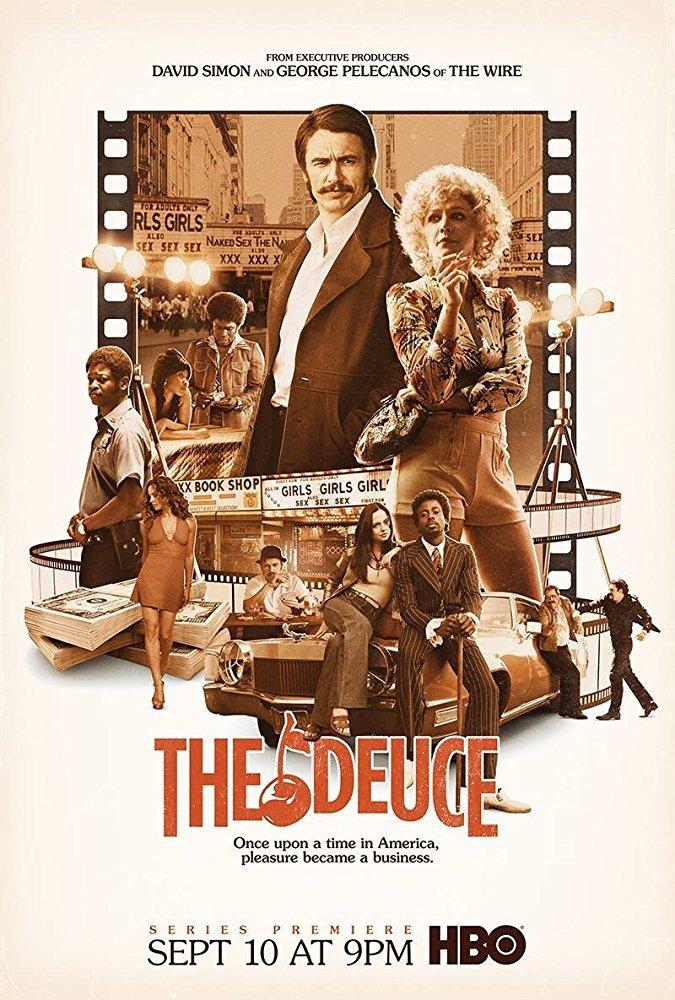 Leave a Comment