Spiral Diner serves up vegan comfort food
In the midst of the hipster bars and coffee shops on Magnolia Avenue is a funky restaurant called Spiral Diner & Bakery that is serving food unlike many joints in town, or Texas for the matter.
Spiral Diner is a vegan 100 percent plant-based restaurant that serves up a unique range of food, from classic veggie burgers to quesadillas and pasta.
The restaurant, which opened in 2002 and also has locations in Dallas and Denton, often has a dining room full of people from all walks of life. It has become a hub for the city's non-meat eaters, one of the few vegan options in town.
There is almost always a crowd of Texas Christian University or Texas Wesleyan students and Spiral has an Austin-like atmosphere. The groovy colors and eclectic fixtures will make one feel miles away from Cowtown.
Those who have not been to Spiral Diner and run the other way when hearing the term "vegan food" do not have to worry. Many carnivores come to the restaurant to eat their plant-based twists on classic foods and flavors. Appetizers range from $2.25 for toast with homemade jam to nachos ($12.95).
The restaurant offers a "Bacun Ranch Cheeseburger" ($12.75) that features vegan ranch, homemade "bacun" and choice of a soy patty, a cashew-quinoa patty, a mushroom cap patty or a beyond burger, which is a mock beef patty.
One item that will for sure confuse a non-vegan is the "Buffalo Chik'n Sandwich" ($11.95) made from soy chicken strips marinated in a delectable, spicy buffalo sauce.
If you plan to hit up the eatery, be prepared for a line. During dinner time the restaurant can get packed.
The restaurant also has a bakery which offers vegan cookies ($11.10 for half a dozen) and cakes ($30-$75), which will have one ready to convert to veganism.
Spiral Diner is not just "good for a vegan place." It is just good.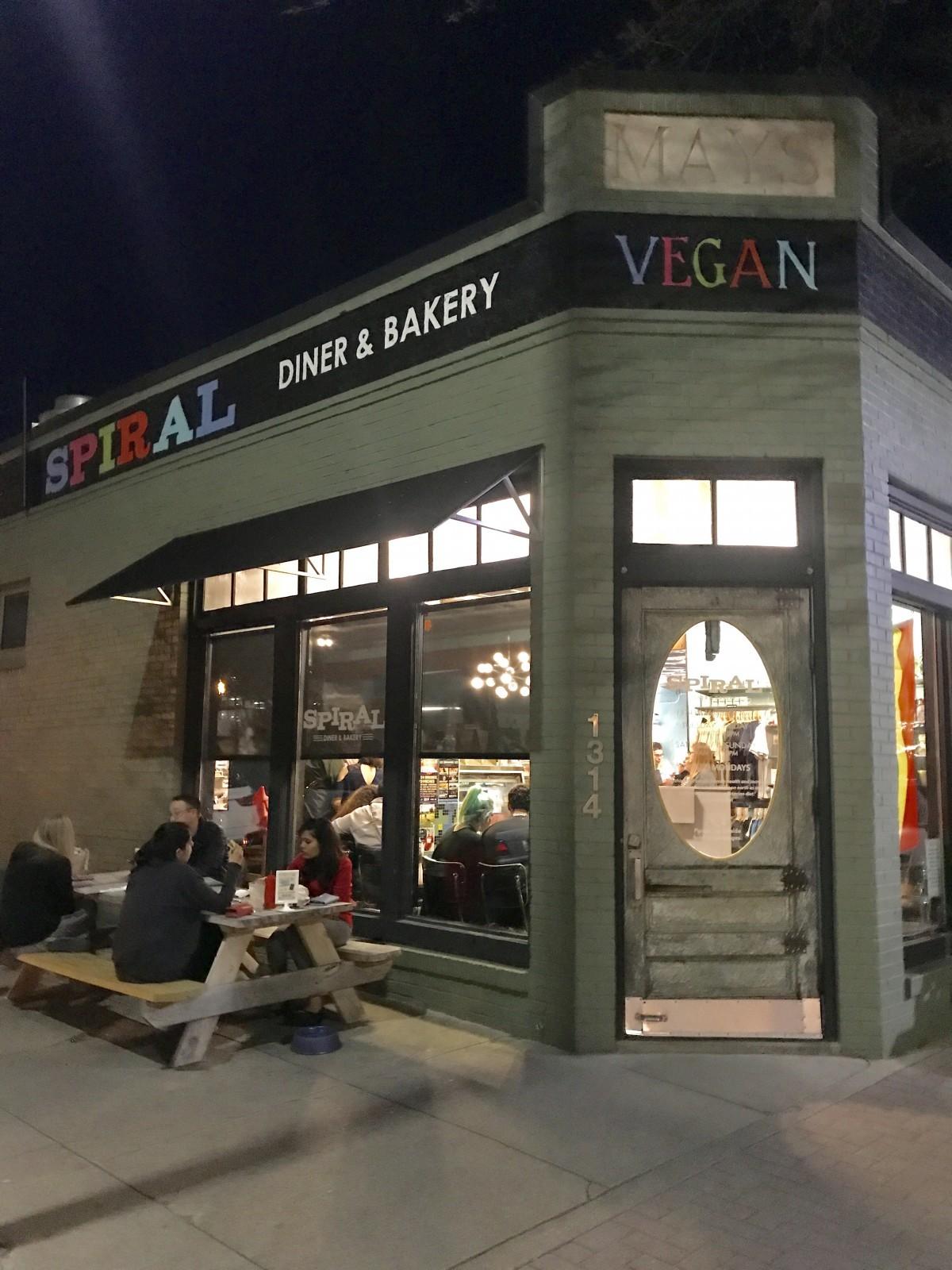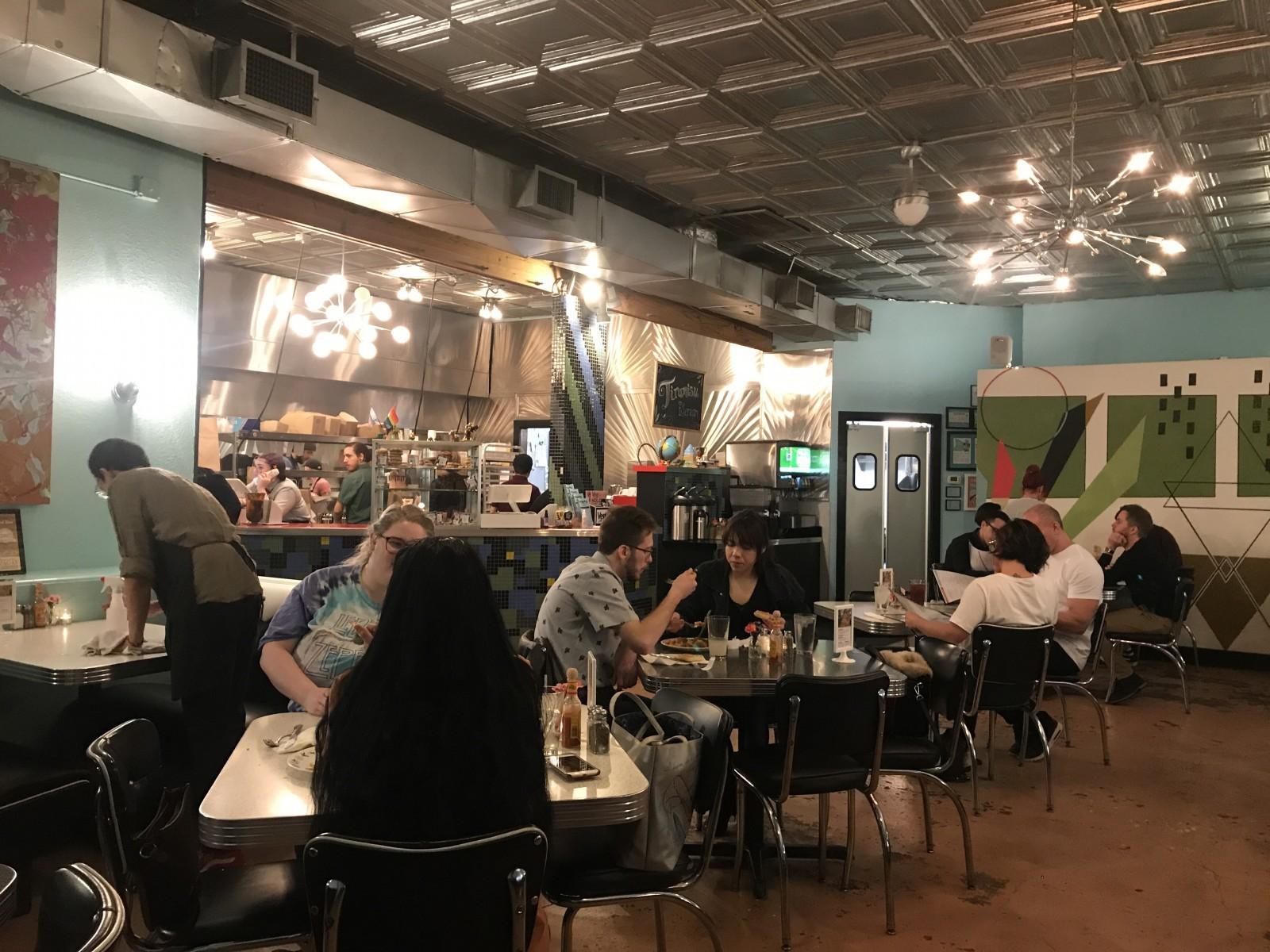 Leave a Comment