More work needed on storefronts
Texas Wesleyan should invest money into the three storefronts on campus on Rosedale Street.
While the university has upgraded the outside of the fronts, the interior of the buildings still need restoration.
Wesleyan is looking to fill the storefronts with businesses geared toward students. Instead of Wesleyan adding a student center and football and lacrosse teams, the school should consider bringing in more food and entertainment options for students by repairing the storefronts or partnering with businesses.
The school could use the storefronts to partner with a coffee shop where students could hang out, study and become more of a community.
The coffee shop could feature karaoke nights, poetry slams and small concerts to bring more of a community feeling to Wesleyan.
By partnering with the coffee shop, Wesleyan could invest in helping the business with finances while also making money to help the school. Even though Wesleyan is a non-profit university, the money could be invested in other campus improvements and student needs.
It could also help more students get a job on campus, which is vital to the growing number of students living on campus.
Another option for the storefronts could be a restaurant like Chick-Fil-A or Einstein's Bagels. This could give the students another food option besides Dora's, Subway or Grille Works.
The students that live on campus without a car would also have another place to go eat and be with other students. Plus, students that do drive have to drive at least 10 minutes to go somewhere to eat off campus that is safe.
Students can't even walk around the Polytechnic area to grab some food or fun without being scared.
Many other colleges, even small ones, have several places for students to eat and relax on campus.
However, Wesleyan would need to fix the interior of the storefronts before any such business would probably even consider coming to Wesleyan.
Why would a business want to pay to upgrade a building that is located in the Polytechnic area? Just because Wesleyan and Rosedale have upgraded doesn't mean that the surrounding areas go away.
The area is still littered with crime, which can keep businesses away.
Members of the Rambler staff have heard several students complain about the food options on campus and how the sense of community at Wesleyan is starting to disappear.
Investing in the storefronts is a great way to give students more places to hang out and get to know each other on campus.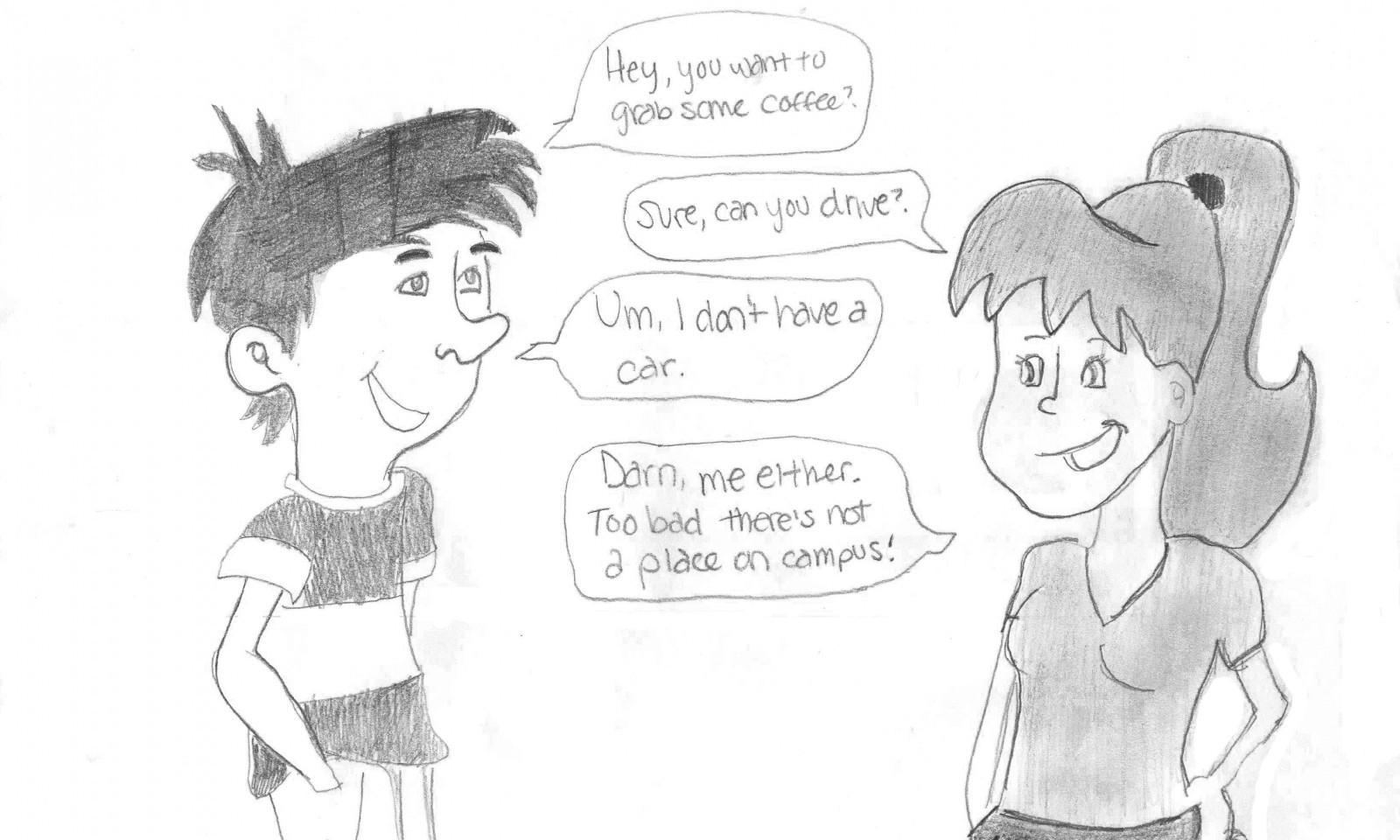 Leave a Comment