Students to showcase their skills at Naked but Real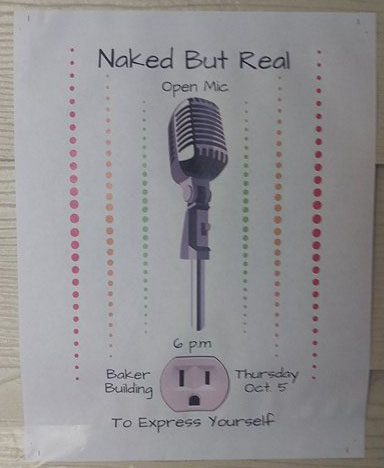 Dexter Collins keeps coming back to perform at Naked But Real to showcase his talents. 
"The main reason I participate is not just because it is an outlet of expression," said Collins, a junior music major, "but because it allows me to showcase what I have been working on and show the audience what I am capable of. It is a great outlet for me and a very supportive event." 
This year's Naked But Real is 6 p.m. Thursday in the Baker Building. This is the event's fourth year and the event if free to all.
"I am going on my third year performing open mic night," said Collins, who will be playing guitar and singing. "My first year I didn't know anyone and I felt scared. Once I got through my first performance the audience made me feel less vulnerable and all those feelings of anxiousness faded." 
Several students who will be performing Thursday said that respect is a major factor when it comes to the event; they say they appreciate that they can express themselves without being judged. 
"I am excited to check out open mic night finally," said senior management major Tareq Aldaboudi, who is from Jordan. "I did not get to go last year so just being able to hear some of my peers and classmates speak or maybe sing from their heart will be really interesting. Watching people up there 'naked' is a very courageous thing to do so naturally I am pretty excited to check this event out." 
Thursday's event will mark junior sociology major Yoni Cardoso's second NBR performance. She is president of Phi Epsilon Nu, which she said this year is partnering with the event organizers. 
"The reason we wanted to partner is because I thought it would be great for my team members to express their writing, knock the jitters of speaking to an audience, and shed some light on mental health," she said. "A big focus for my team for open mic night was on mental health and raising awareness to the issue. Open mic night is raw, cathartic, and really brings the community together. It should be a great time."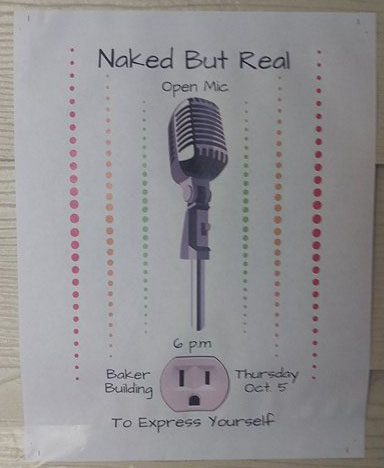 Leave a Comment