Martin doesn't let cancer define him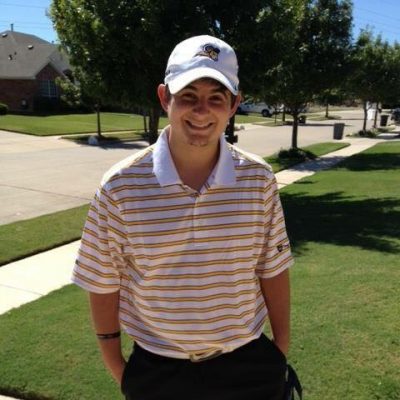 Dalton Martin, a super senior at Texas Wesleyan University, might seem like an average college student on the surface but he is anything but average.
Every day Martin gets up, brushes his teeth, showers, gets dressed and eats breakfast. If it's a weekday he packs his black Nike backpack, grabs his keys and heads out the door of his small but cozy apartment to go to school.
He's double majoring in mass communication and physics. On top of that, he chose to add a minor in criminal justice. Anyone can tell that Martin is a very intelligent passionate guy.
He plays on a recreational softball team, hosts parties, and lives with his best friend Luke Zrostlik.
Martin tries to stay busy and live his life to the fullest, even when life gets difficult.
Martin beat leukemia when he was 12 years old but in early February of 2016, when he was 21, he was rediagnosed with chronic malignant myeloid leukemia.
"It's a lot to deal with but you can either choose to be a baby about it or continue on with your life and make the best of it," Martin said.
Most people that go through cancer treatment take a friend or family member with them for comfort. Martin chooses to go to his treatments alone. He hated feeling like the people that went with him were pitying him.
"I had hoped I wouldn't have to deal with this again; it sucks but I'll get through it," Martin said.
Being a cancer patient in college isn't easy. While Martin can host parties, he can't drink any of the alcohol he buys for his friends until he's healthy again. Every now and then he has to skip one of the softball games he loves to participate in because cancer takes such a toll on his energy levels. The games are only every other weekend so missing one game can keep him off the field for a month.
"Playing softball was one of my favorite things to do before I got diagnosed again," Martin said. "I don't see a reason to stop playing just because my leukemia came back."
Martin isn't defined by his cancer. He has cancer but he isn't cancer. Martin is a hilarious, fun-loving, crazy-smart, great human. He tries to keep his focus on all of the things he is instead of the disease he has.
"There's not a point in being sad and complaining about it all the time," he said. "All that does is make me miserable so I just try to enjoy every day as much as I can."
College is difficult to begin with, especially with two majors and a minor, and most would think that making good grades and fighting cancer would be impossible but Martin makes it seem almost effortless, Zrostlik said.
"He doesn't let it get him down," Zrostlik said. "He's one of those people that just chooses not to get bummed out about his situation."
Martin and Zrostlik are always goofing off and doing all the things most college guys do like watching sports, playing video games, and throwing the ball around.
Every now and then Martin will have a bad day when the side effects of chemotherapy are too much to handle on his own but otherwise, Zrostlik doesn't notice that Martin is sick.
Martin doesn't try to win sympathy from anybody and pity is one of his least favorite things ever, Zrostlik said.
"He'll punch you in the arm and tell you to stop being a baby if you ever get too serious about his cancer," Zrostlik said. "He doesn't want people to feel bad for him just because he's sick. He hardly ever asks anybody for favors. He's his own person with or without cancer."
Before his cancer came back Martin's friends could count on him for everything, his close friend Steven Frederick said. That didn't change after he was re-diagnosed. Martin is the kind of person that will drop everything just to help out a friend.
When Martin walks into a room everyone notices. He has this big bright smile that lights up when he talks. He's quick-witted and cracks jokes, most of the time at the expense of others, all the while brightening the lives of those around him. His friends roll with the punches and try to get Martin back but they can't easily match his quick comebacks.
"Cancer didn't change who he is," Frederick said. "He's still Dalton. His illness doesn't change anything about him; he's still one of our closest friends and cancer doesn't change any of that."
It doesn't matter to anybody that Martin has cancer. He's still one of their best friends and a hilarious, great person, Frederick said.
"Cancer isn't who Dalton is," Frederick said. "Dalton is one of our best friends. He's really smart, super funny, and a great person."
Dalton Martin talks about being a college student living with cancer.
Martin discusses growing up while undergoing cancer treatment.
Follow the timeline of Martin's life by clicking below.

Fort Worth has been an important part of Martin's life.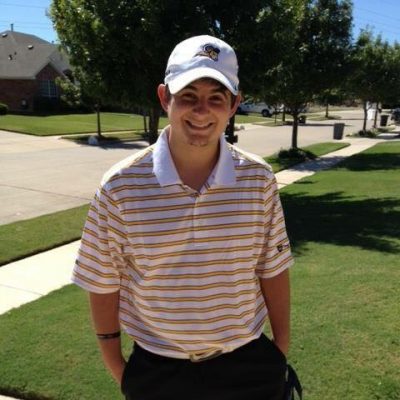 Leave a Comment