Students celebrate Black History Month in Martin Hall
Fort Worth councilwoman and Texas Wesleyan board member Kelly Allen Gray opened the Black History Celebration event in Nicholas Martin Hall during free period on Tuesday by encouraging the audience to find an unsung hero.
The event had several guest speakers, a piano performance by junior music major Alicia Smith, and concluded with questions and a presentation from Human Resources.
At the event, Gray pointed out the importance of how celebrating black history shouldn't be limited to a time period.
"Twenty-eight days are not enough to celebrate," Gray said. "At one point we only had one week."
Another speaker, Brenton Flowers, Texas Wesleyan's Upward Bound coordinator, recited Langston Hughes' "Hold Fast to Your Dreams" poem to show the importance of working toward your dreams no matter your color.
"Dreams help us soar," Flowers said. "Hold fast to that dream and work for it."
Another guest speaker, Dr. Candace Gamble, talked about her journey of working toward her dream.
Gamble, who is from Dallas, graduated from the UTMB School of Medicine, trained at the University of Texas Health Science Center at Houston, and is now a pediatric clinical geneticist at Cook Children's Hospital in Fort Worth.
"Dreams are fashioned by your life's purpose," Gamble said.
Gamble went on to talk about how her mom always says to ask three-year-olds what they want to be when they grow up, and that's probably what they will grow up to be. For instance, she used the example of a kid wanting to be Spiderman and then ending up becoming a fire fighter because they help people just like Spiderman does.
"People will tell you your dreams are too hard to achieve," Gamble said, "but tell them your dream is tied to your purpose."
Gamble talked about her "5 Ways to Stay Secured to Your Dream" acronym that she created, D.R.E.A.M., and how it leads people to successfully following their dreams.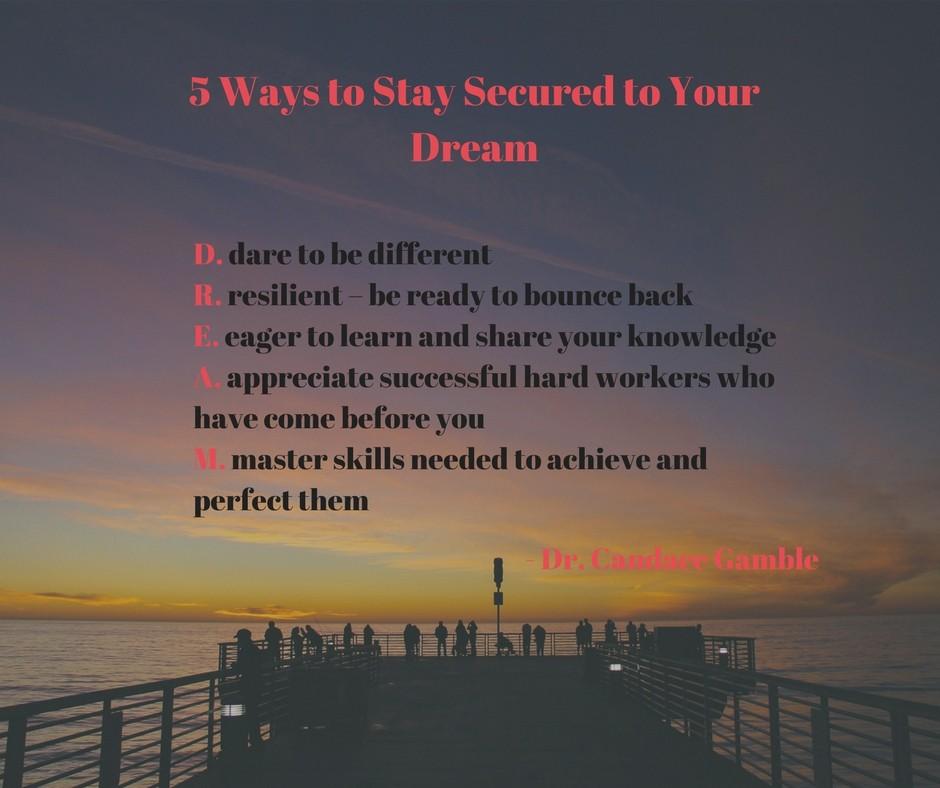 "Holding fast to dreams takes time, hard work, requires uniqueness, and challenging the status quo," Gamble said. "It requires the ability to press on despite setbacks, the enthusiasm to learn and teach others, recognition of your trailblazers, and the mastering of your skill. But the single most important thing that holding fast to your dream requires is aligning it with your God-given purpose."
Gamble said if you follow those requirements, God will help you fulfill your destiny.
"When you do that God will take you from where you are to where he wants you to be," Gamble said. "He will use your gifts, your skills, your passion, your experience, and your personality to carry out your destiny. It is in this place that your dreams are truly fulfilled."
Leave a Comment