The football team is in the offseason but the coaches and players have kept busy, head coach Joe Prud'homme said. So far, the coaching staff has recruited 47 men for the 2017-2018 season.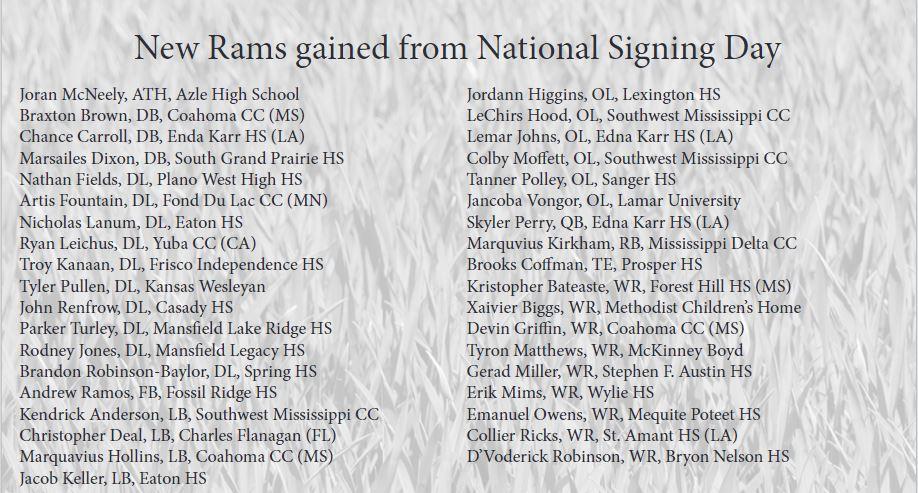 Prud'homme said the program was looking for, "lineman (who are) serious about school, football, and are mentally and physically tough."
Prud'homme did not give any specific names but said he is excited about "several of the lineman and a few of the defensive players."
The football team's twitter has helped recruit several players and is a pretty common methodology for recruiting in general, Prud'homme said. Most players sent the film of their best plays through email or twitter, Prud'homme said.
"We are pleased with all the signees and all of our returning players," Prud'homme said.
New recruit Tanner Polley, a high school senior from Sanger High School said he chose Wesleyan mainly for academics.
The "impressive pre-med program, the opportunity to play four more years of football, and the campus" all persuaded Polley to choose Wesleyan, Polley said.
"My recruiting process started after Coach Linley got in contact with me," Polley said. "We texted back and forth for a couple weeks, and eventually I went on a campus visit. Then the day before National Signing, I made up my mind to go to Wesleyan."
He is excited to be on the offensive line but isn't concerned about what position he'll play, Polley said.
"I want to contribute in any way that will make our team successful," Polley said.
Polley said he can't wait to get back on the field because his last season at Sanger High School was not as successful as he had hoped.
"I can't wait to see how last year's team blends with the new players we recruited," sophomore running back Da'vonte Mitchell-Dixon said. "Hopefully, we blend very well."
Mitchell-Dixon said his biggest goal for himself is to help the team in any way possible in order to win.
"Whatever the coaches ask of me, I'll do it," Mitchell-Dixon said.
He is excited for the new recruits because it just means that the team is growing and improving, Mitchell-Dixon said.
When asked what the new recruits need to know about the team Mitchell-Dixon said, "That we are all a family. We are here with open arms and we can't wait to create a new bond that will make us unstoppable on the field."