Snow brings experience to coaching gold line dancers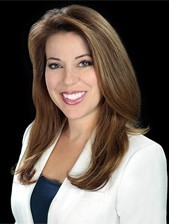 Emily Snow started dancing at Richland High School in Richland Hills on the drill team, and in her senior year she was voted "Most Likely to Become a Dallas Cowboy Cheerleader."
At that time, she did not even know she would become a cheerleader because she had only just begun dancing.
"Some people are just born to do what they love," she said.
Snow, the head coach of Texas Wesleyan's Gold Line Dance Team, built a rich background in dance before she started coaching at Texas Wesleyan in 2016.
Her parents, Bob and Cheryl Newton, are very musically oriented; the band drum major and a majorette for the University of Texas at Arlington.
They encouraged her to play piano and other instruments. She was in band all through middle school and high school. She finally convinced her parents to let her do drill team in high school and at one point she was in both band and on the drill team.
"I was in the marching band, in my drill team uniform, playing the marching band," Snow said, "and then I would run around the field and line up with the dancers and march out."
In college, Snow started out as an Apache Belle at Tyler Junior College and was the head dance captain her second year there. After her two years there, she came back to the Dallas/Fort Worth area and went to Tarrant County College and the University of North Texas at the same time.
"There was a year in between there were I took a break and just taught dance," she said.
Snow then went on to try out for the Dallas Cowboy Cheerleaders and cheered with the Cowboys for four consecutive years. In between all of that, she received a bachelor's in Fine Arts at the University of North Texas in 2001.
She went on to become the head coach for the Miami Dolphins dance team in 2005. Snow explains the difference between cheering for the Cowboys and coaching for the Dolphins.
Snow said she "lived the strengths of some, and the weaknesses of others" at both teams.
She said that a lot is culture and city, and a lot of it is where they choose to put their money for the two teams. Snow says that the Cowboys and Texas in general heavily put an emphasis on football and dancers (halftime shows, etc.), so the dance quality is typically better than in Miami. Miami is not very heavily dance based because there are not dance programs offered in high schools like there are in Texas because football is not as popular.
"A lot of the culture in Miami is glamour, bikinis, and fashion," Snow said, "whereas Texas promotes more of that wholesome girl-next-door, America's sweetheart's philosophy."
Snow coached for the Dolphins for ten years. During those years, she started many different things, including a yearly fashion show where the dancers would model bikinis and pop stars such as DJ Khalid would open the show.
In 2015, Snow moved back to Dallas with her husband Wayne and daughter, Farrah. Shortly after, she had her son River, who is now two years old.  She says that her husband is her biggest supporter and cheerleader.
After coming back to Texas, Snow started the Texas Wesleyan Gold Line Dance Team and became their head coach in 2016.
She said that at the first audition, not everyone made the team. She also said that she needs the dancers to be able to do basic enough skills and for them to not hold back any part of their abilities.
 "I have dancers that are very technically trained," Snow said, "and I have dancers that are newer dancers that are still great performers but do not have that technical background."
The practices for the Gold Line team are from 2 p.m. to 4 p.m. or 6 a.m. to 8 a.m. They can also be any day of the week, including Saturday and Sunday.
"Coach Emily has been really upbeat and is always very positive," freshman education major and Gold Line Dancer Jordan Grinage said, "She really strives to keep all of the girls motivated, especially during our early morning practices.
At the ADTS Nationals event held at University of North Texas in March, the Gold Line dancers placed seventh in their category. She entered one jazz and one hip hop group routine and three contemporary solo routines.
"Every day we strive to implement not only what she has taught us about the art of dance and performance," freshman education major and Gold Line Dancer Kayla Young said, "but how to develop and grow as people."
For the Spring Showcase, which was held in March, Snow decided to incorporate what the Miami Dolphins used to do for their shows and have the Gold Line Dancers do a fashion show at the end of their showcase. She said the audience loved it, and the team did too because they could come out one at a time and show off their costumes.
"The coolest part about the show," Snow said, "is that I asked the Theatre Arts Advanced III Lighting class to light the show."
She said that each person in the class was assigned to a dance routine to light the show. It made every picture glow because of all of the cool lights.
Snow said that in the fall of 2018, just like in the fall of 2017, there will be a youth dance clinic for both boys and girls age five and up. Last fall, the Dancers had a "youth-themed" football game where they did a "junior half-time show" where they performed what they had learned at the clinic over the summer.
"I love talking to youth about dance," Snow said, "and this fall, we will be doing that clinic again."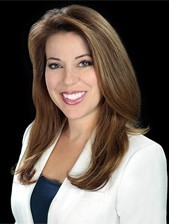 Leave a Comment