Bollywood Night features South Asian culture
Bollywood appeared on campus on Friday and South Asian culture was embraced.
Bollywood Night, a social event with food and Bollywood music that encouraged South Asian students to come out and celebrate, took place in the Baker Building at 7:30 p.m. and went on until 10 p.m.
"I always wanted to do something about my culture," senior business major Praneeth Udumalagala said. "As an RA for three years, I've always wanted to do a South Asian event with all the South Asian students being involved and dressed up, and taking pictures, and all that. I tried many times before to do that, but finally, before I'm graduating, I was able to do it."
For Bollywood Night, the Baker Building was kept dark. Instead of the normal lighting, Christmas lights were strung up and a light speaker threw changing colors all over the room. Snacks were laid out on three tables; the refreshments included cookies, chips, and punch. There was a backdrop were people could take photos, and there were even some balloons thrown into the mix.
"Dancing, and eating, and drinking, and hanging out, and taking a lots of photos," Udumalagala said, describing the event in a nutshell. "But mainly dancing though."
More than 20 people showed up to the event.
The music and the people who showed up were the biggest highlights of the event. Junior music major Javier Careaga II came wearing "traditional Mexican wear for a party or special event."
"A dress shirt, slacks, long narrow dress shoes, and a belt," Careaga said, describing the outfit he wore Friday. "Some [wear hats], it depends on the person."
Careaga said the clothing he saw on the South Asian attendees, who made up a majority of the attendees, stuck out to him.
"[Two new people I met at the event were] an Indian student and an American student," he said. "[The Indian student] was wearing a very colorful shirt with some pants, but what caught my attention was the traditional necklace that draped from her forehead."
Hall Director Chelsea Skinner also noted the clothes of the South Asian students.
"There was a lot of color," she said. "For the females that were dressed up, they were very sparkly, very bright, they looked beautiful. It was really great to see people come out dressed up."
Though Bollywood and South Asian culture were the focus, a bit of cultural mixing started to happen toward the end.
"[The music was a] combined joint effort from a few different people that had their favorite songs or songs that were popular," Skinner said. "A cool part of it is once people started to come, people started playing different types of music. There was some music played in Spanish and there was some country music played at one point, so it really was what the students wanted hear."
Outside of the festivities, there was also some sentimentality. Before the event got started, there was a video that showed international students, especially one graduating in May, thanking Dean of Freshman Success Joe Brown for all his work with the international students at Wesleyan. There was even a picture frame of various "memories," as Udumalagala described them, presented to Brown as a gift.
Most attendees believe the Friday night event was a success.
"No matter what, the culture did not stop us from having fun, just for the fact that it was different music, different style," Careaga said. "It gave us a setting that's welcoming, but, 'Hey, come have some fun, come join the party.'"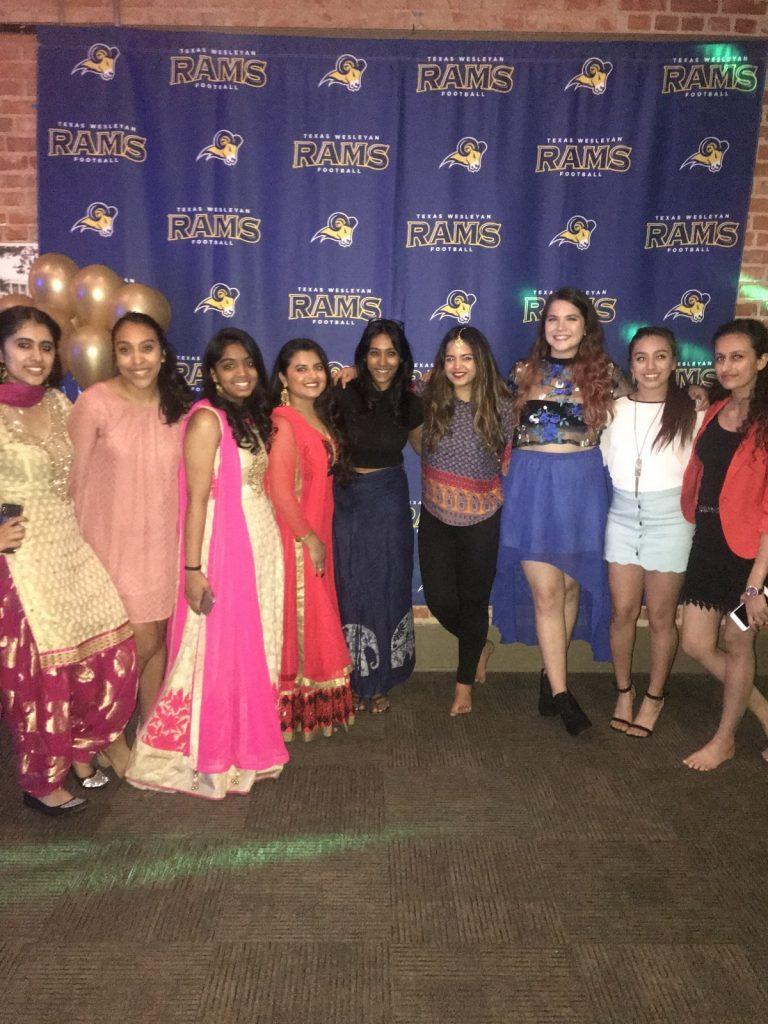 Leave a Comment