TGI Friday's CEO urges Wesleyan graduates to help others
On a memorable day for more than 270 Texas Wesleyan graduates, Aslam Khan, the chief executive officer of TGI Friday's and chairman of Falcon Holdings, told them to ask themselves one important question.  
"'What is the purpose?'" Khan asked during his speech as the keynote speaker at Wesleyan's Saturday graduation ceremony at MacGormen Chapel on the Southwestern Theological Baptist Seminary campus.  
That is a question Khan said he asks himself over and over. 
Before Khan achieved success, he first had to escape poverty. He said he grew up in a remote village in Pakistan where he did not have running water or electricity.  
"Maybe I can talk about my journey today," he said, "and save you some time that you don't have to spend that much time figuring out, 'What is your purpose?'" 
Khan told the graduates to always do better.  
"Always be moving forward. Always be thinking, 'What more can I do? What else can I do?'" he said. "And then, most importantly, help other people."  
Khan said he started "duplicating" himself. He said the reason he is running a $5 billion enterprise because he duplicated himself over and over.  
"I have a formula. If you want to become a millionaire, you should be able to help a million people," he said.  
Khan said helping people grow through sharing one's knowledge is crucial.  
"Never be stingy about it," he said. "Just give it away and you will have more of it." 
After the ceremony, graduates and their friends and family gathered outside the chapel.  
Marsiela Martinez graduated with a bachelor's in marketing and business management. She said she wanted to graduate college before her son graduates high school next year.  
"I totally met my goal," Martinez said.  
For Luis Calderon, who graduated with a bachelor's degree in music, education doesn't stop at Wesleyan. 
"In the fall, I will be going to get my master's in court performance at TCU," Calderon said.  
Calderon said graduating felt ineffable.  
"It is surreal. I can't believe it is already here. I am so glad to be where I am," he said. "I have everyone to thank, everyone who supported me, my friends, my family, my professors, the donors. I am just very grateful." 
A live stream of the ceremony can be found online at: https://txwes.edu/academics/office-of-the-provost/news-and-events/department-news/watch-fall-2018-commencement-live-online-saturday-dec-16/.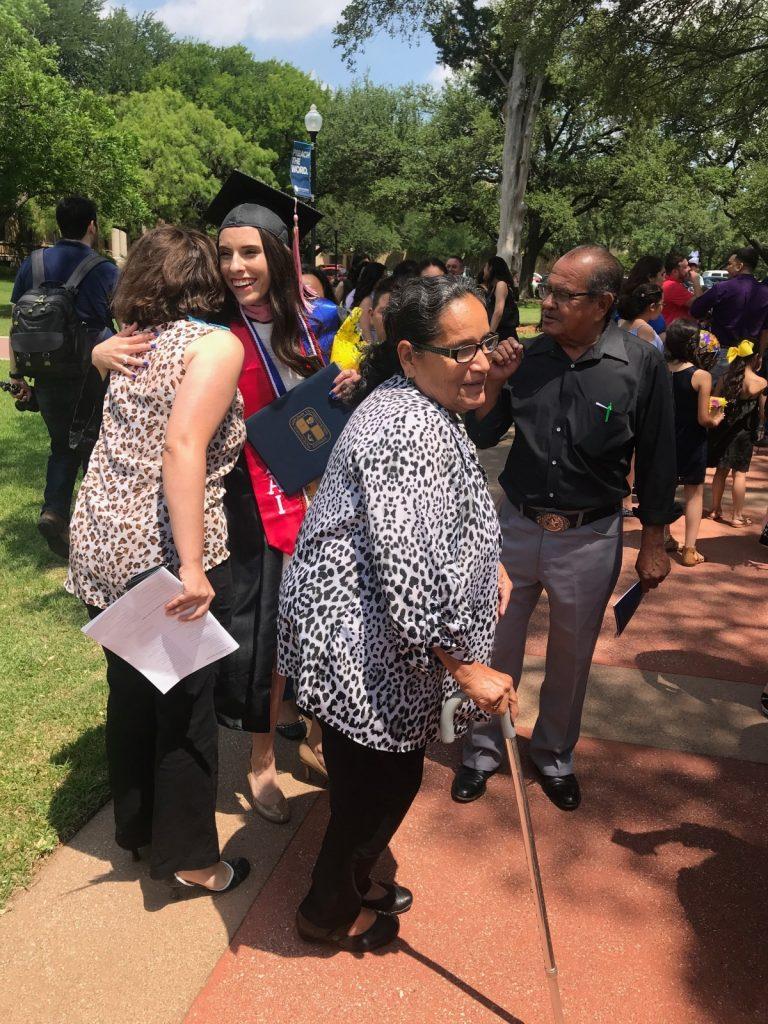 Leave a Comment