TXWESREADS focuses on 'The Hate U Give'
During the 2018 spring semester, staff at the Eunice and James L. West Library was influenced by other universities and their reading programs to create TXWESREADS.
Reference Library Assistant Risa Brown said the program's goal is to get students and staff to read one book that is influential to society and spark discussions. Last spring, the book was James Orwell's "1984."
This semester the book is Angie Thomas' "The Hate U Give." On Tuesday during free period, there will be a reading from the book and discussions about the author, according to txwes.edu. The event will be held on the lawn between Dora's and the library.
"I read the book this summer, I feel like it help me understand the lives of young  African American people are like, and because of this book I'm not so quick to look at the news the same way or judge a circumstance by the status quo," said Brown. "After reading the book, it helped me understand other people, and that is something I hope everyone will take away from the book after reading it."
According to a post written on the Huffington Post website by writer and advocate Ryan Douglas, the books follows events in the life of a black 16-year-old girl, Starr Carter, who witnesses the murder of her unarmed childhood best friend at the hands of a police officer.
"After the death, Carter must decide whether to be brave and stand up for what she believes in or stay quiet. The book deals with topics of racism, bravery, coming to terms with the past, and police brutality," Douglas wrote.
The book has been made into a movie that will be in theaters Oct. 19 and stars Amandla Stenberg, Regina Hall, Common and Anthony Mackie, according to imdb.com.
Jamus Hernandez, senior business administration and finance major, said that although he has not read a novel in a long time, he thinks that the event and the choice of book is an excellent way for the TXWESREADS to start the semester.
"I think that it's a great thing to bring such books into the school, some people get so caught up in their ways that they forget to look at things from the perspective of other people," Hernandez said. "I think it will be a great way for opening people's minds up."
Freshman finance major Tintswalo Maluleke agrees that bring the book to campus is an excellent idea. He is hopeful that the book will bring people together and make them aware of some of the problems going on in the world today.
"It will be good to inform people about difficult situations. The book will help to give students and staff a sense of awareness on events that accrue every day for some people," Maluleke said.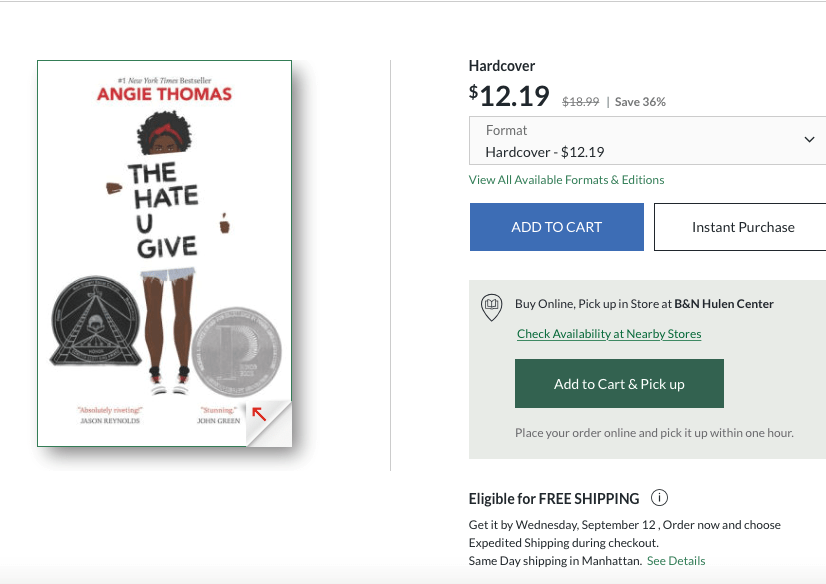 Leave a Comment