Lady Rams discover an ace in Creek
Freshman outside hitter Jasmine Creek has proved her worth on the volleyball court this year.
Creek played volleyball at Stony Point High School in Round Rock, near Austin, where she was awarded multiple titles for her talent.
"In high school I received two All-Tournament Team awards along with Team MVP and a First Team All-District award," Creek said.
The Lady Rams suffered multiple injuries in the first few weeks of practice this year, and Creek was given a starting position.
"This year I didn't really expect to become a starting outside hitter as a freshman, but due to a couple injuries on our team I've definitely had to step up and play a contributing role to our offense," Creek said.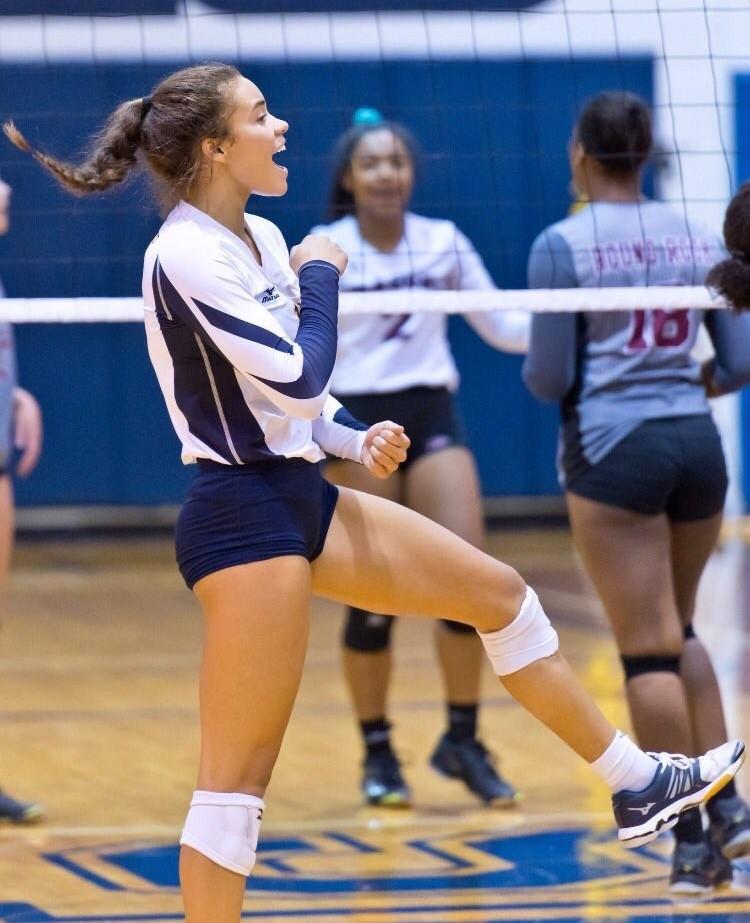 According to ramsports.net, Creek has 35 kills, four assists, 37 points, 27 digs, and 11 blocks so far this season.
Creek said that this season she wants to continue to improve her skills.
"This season I expect to better myself in all aspects of the game, and always earn my spot on the court," she said.
Although volleyball has become Creek's favorite sport to play, she played softball up until high school.
"I actually played softball since I was five and then up until my freshman year in high school, (which) is when I made the transition to play club volleyball," she said.
Creek is a business major, and she has big plans for the future.
"I plan on majoring in business marketing, and eventually I hope to work my way up in the real estate market," she said.
Lady Rams head coach Jessica Ransom said that she is grateful for all the players this season.
"This volleyball season has been such a blessing so far.  I couldn't have asked for a better group of fun, hardworking young women.  We all have the same end goal in mind, and they give 100 percent everyday so they can accomplish those goals," Ransom said.
Ransom expressed that many players, including Creek, have rose to the occasion.
"The great thing about our team this year is everyone contributes in different aspects of the game.  We have had several different players step up for us so far," Ransom said.
Sarah Benitez, senior defensive specialist, said that Creek contributes a lot to the team, but her personality is what lifts the team up.
"Jasmine brings spirit and excitement to the team, she is an asset on the outside and works well with others," Benitez said.
Benitez said that Creek's greatest strength is her optimistic attitude.
"Her ability to keep pushing when things get tough and staying positive," Benitez said.
Leave a Comment