Alvarez named player of the week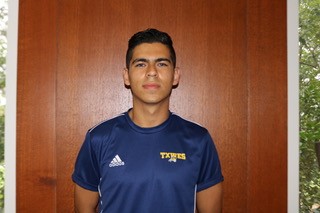 Diego Álvarez only joined Texas Wesleyan's men's soccer team this season, and already he has won a major award.
Alvarez, a 20-year-old Spanish major, was named the Sooner Athletic Conference's offensive player of the week on Sept. 10, according to ramsports.net.
He said he was astounded to receive the award.
"I never would have imagined that I got player of the week until my teammate mentioned it and I didn't believe it, but as everyone can see hard work pays off," said Alvarez, who transferred in from Jacksonville College, south of Tyler.
Alvarez is from Guadalajara, Jalisco, Mexico where has lived most of his life. He moved to Katy, Texas four years ago; from there he went on to play in Jacksonville, starting as a forward.
Alvarez scored two very important goals that won him the player of the week, said head coach Cole Sweetser. He scored two goals in the Rams' 3-2 victory over Texas College on Sept. 5.
Sweetser said Alvarez is a dangerous player on the field.
"He really deserves it," Sweetser said of the award. "Diego is just great. On and off the field, he started the season ready to win and that is a great attitude to have."
Sweetser said Alvarez is a joker, and many players like him; he is very outgoing, but knows when to be serious.
"He is very well liked," Sweetser said.
Sweetser also said that Alvarez has the potential to be the team's captain next year. It depends on what the coaches are looking for in a player; he has a lot of potential.
Forward Claudio Barraza, 21, also praised Alvarez, saying that he is excellent on and off the field. They have known each other since they both started their soccer careers at Jacksonville and have been inseparable since.
Barraza, a finance major, says that Alvarez helped him with his English when he first came to the United States from Chile. It is very hard, says Barraza, coming to a new country and not knowing the language.
"As a player, since I have known him I have noticed an excellent improvement on the field. He never gives up, we play together, and he never stops running and fighting for the ball," Barraza said.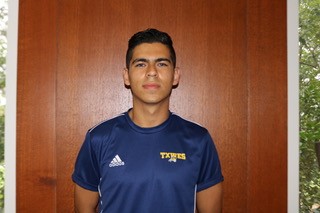 Leave a Comment