Tubog shines in the School of Health Professions
Colleagues say Dr. Tito Tubog has impacted the School of Health Professions greatly in the time he has been there.
Tubog wrote in an email that he came back to Texas Wesleyan to teach after getting his Doctor of Nursing Practice degree at the university in 2011.
"I applied in five Nurse Anesthesia schools when I was searching for a teaching job and decided to come back here because I wanted to give back my services to this school," Tubog wrote.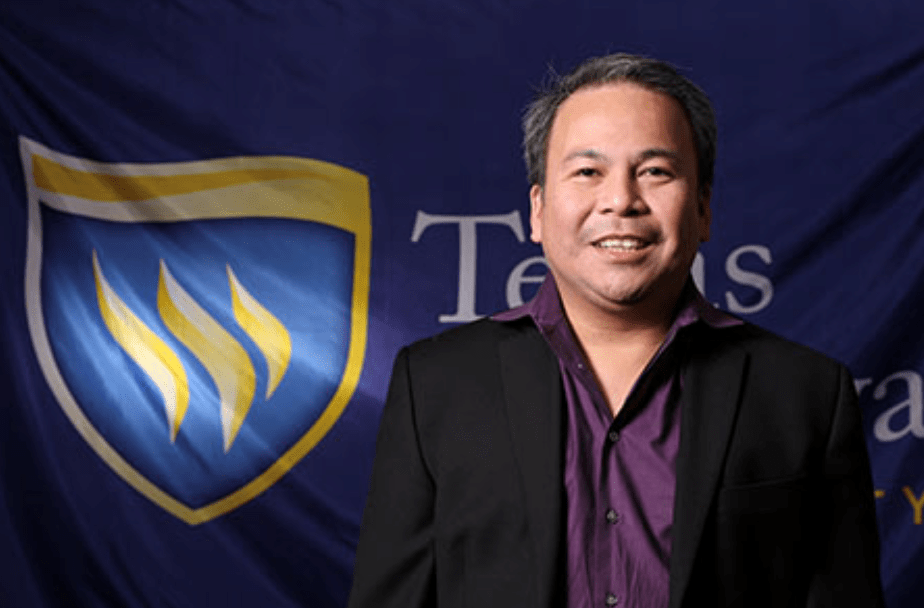 Tubog wrote that one of his greatest accomplishments is the relationships he has with his students.
"For me, it was the completion, application and approval of the entry level Doctor of Nurse Anesthesia Practice," Tubog wrote. "I also think that my greatest accomplishment is the excellent relationship we have with our graduates."
Dr. Heidi Taylor, dean of the SoHP, said that Tubog has contributed the most positive attitude to the school.
"Dr. Tubog's genuine laughter, compassion, and gentle spirit make him a welcome member of our team," Taylor said. "You cannot help but feel better once you have been in his presence, and that is a true gift to his students and colleagues."
Taylor said that Tubog has worn many different hats in the SoHP.
"He has served as a faculty member, Assistant Program Director, and Program Director.  He is now serving students more directly in his role as Assistant Director for Student Success.  He is fondly remembered by all alumni and students seek him out as a mentor and advisor, even after they graduate," Taylor wrote in an email.
Tubog's co-worker, Dr. Brian Koonce, said that Tubog tries to know all of his students.
"He attempts to make a personal connection with students so that he knows the needs of each one of them. This is a challenging task when there are more than 100 nurse anesthesia students in each cohort," said Koonce, an assistant professor of nurse anesthesia and simulation center coordinator.
Koonce explained how Tubog is still dedicated to his education, teaching and learning.
"Dr. Tubog teaches for the MSNA program, the completion DNAP program and the FNP program so he is quite busy," Koonce wrote in an email. "He's also pursuing a PhD at another university, but he still manages to make time to meet with students and colleagues."
Tubog continues to help the SoHP faculty and its students to help themselves.
"I want to say something about self-care and wellness. I think the school has to also focus on wellness for the students and themselves," Tubog said.
Leave a Comment