Rams prepare to take on SAGU Lions
The Rams are hoping to improve this week after a tough loss against Oklahoma Panhandle State on Saturday.
The Rams (now 1-5 overall and 1-3 in conference play) are heading into their fifth Sooner Athletic Conference game on Saturday where they will take on Southwestern Assemblies of God University at 2 p.m. in Waxahachie.
The SAGU Lions are 3-2 in conference and 4-3 overall; they lost to Lyon College 37-34 last weekend.
Place kicker Kade Dixon, a freshman athletic training major, said for the team to win this weekend they need to cut down on the errors.
"It really is just the same thing, execution and limiting mistakes," he said. "We have the talent to be a successful football team, we just need to execute each and every play."
Dixon said that the game against OPSU had some good moments and good plays were made.
"The game against OPSU started off great, the offense came out strong and scored on the second play I believe," he said. "The first half was a battle and after halftime we just failed to execute."
Dixon said that there are some improvements that need to be made going into Saturday's game.
"Mainly just executing and trusting your teammate to do his job," he said. "If we can limit our mistakes I believe we will have a successful game against SAGU."
Cornerback Diamond Williams, a senior education major, said that the team has changed from last year.
"Coming from last year the team has took a big step up," he said. "We are becoming more of a family and trusting each other on the field."
Williams said the team has been doing some work in preparation for playing SAGU.
"This week we have been looking at game films to study them and what they do," he said. "We really haven't been able to get on the field because the rain we don't need anyone getting hurt, so we have been walking through our game plan to be ready for this weekend."
Williams said the defense has some things that they need to work on, but they are making progress.
"The defense is doing okay, but we are not where we are supposed to be," Williams said. "Every team has their game, but we are going to be a great defense. It will take time, but it will be up to the defense this week."
Williams said it really comes down to sticking to the game plan and listening to the coaches.
"We need to believe that we can go out and win," he said. "We have to come out fast, strong, and all do our part to come out with the victory."
Head coach Joe Prud'homme said that SAGU is a good team and will be tough.
"They are a well-coached and strong team," he said. "We are making some adjustments that will allow our guys to play faster."
Prud'homme said that there are some good things happening on the team and some sports where work needs to be done.
"Offense is starting to play well and generating explosive plays, but we need to get the running game going," he said. "The defense needs to tackle and communicate better because we are giving away too many big plays."
Prud'homme said that playing on the road is really no different than playing at home.
"We have had some good games on the road and tend to play well," he said. "Travel is always a challenge, but SAGU is only 45 minutes away and feels like a home game only 30 minutes further."
Justin Arth, a sophomore business administration major, said that the only real way to win the game is getting points on the board.
"Having great drives and sustaining them throughout this game are going to be key to winning the field position battle and of course the final score at the end of the game," he said.
On Sunday, the TXWES Football Advisory Committee and Fort Worth Mayor Betsy Price are hosting the second annual clay shoot fundraiser at Defender Outdoors Clay Sport Ranch in Fort Worth, according to ramsports.net. It is $150 to register, or $400 for a team of four. All money raised will help support the football program.
The Rams play Southern Assemblies of God University at 2 p.m. on Saturday in Waxahachie. For more information about the game and the clay shoot fundraiser, visit www.ramsports.net.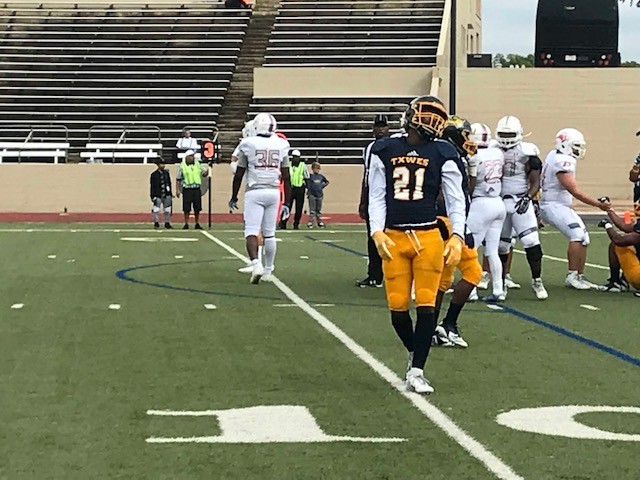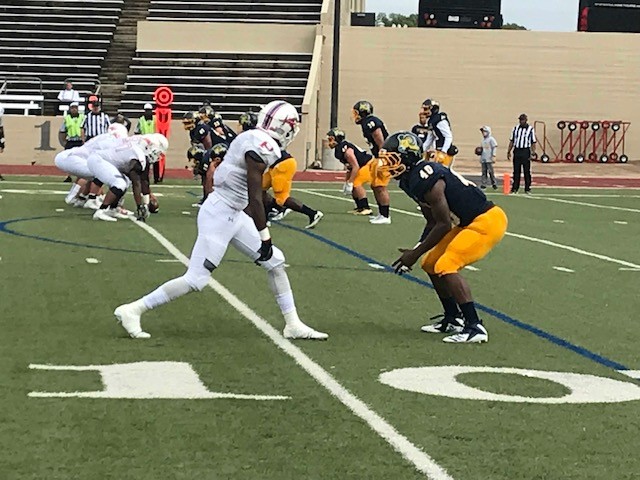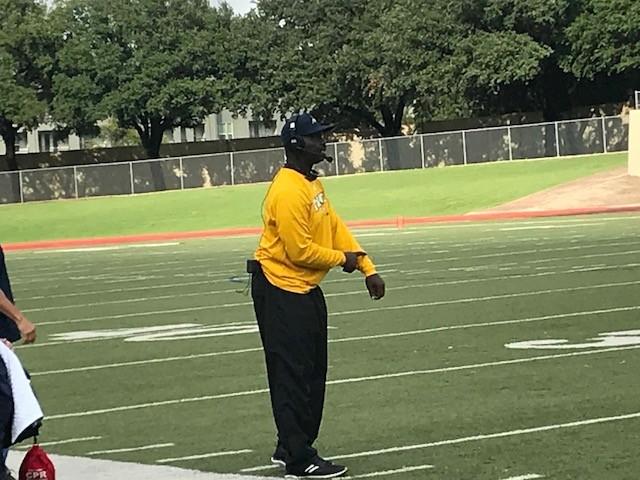 Leave a Comment