Stellaween offers frights to Wesleyan students
Residence Life hosted Stellaween, a haunted house in Stella Russell Hall, on Thursday night.
The theme was a haunted carnival, wrote Sarah Ouimet, assistant dean of students.
Ouimet wrote that Stella staff began planning for Stellaween in late September, and started decorating two days before the event.
Rodney Cooper Jr., a Texas Wesleyan student, believes that this year's haunted house was better than last year's.
"They put a lot more effort into it, you could tell with the decorations. It was kind of scary though, I did get spooked a couple times," Cooper said.
Stella hall director Alex Cooper said that she went to Stellaween because she heard it would be a big event.
"It's my first time on campus," Cooper said. "I wanted to get a taste of what it was like."
Anisha Garner, sophomore mass communication major, said that Stellaween had a lot of jumps and scares that she was not expecting.
"I was scared. I screamed," she said.
Jacqueline Oronia, freshman history major, said that though she did not get scared, she still had a good time.
"I don't scare very easily, so it was just really funny to see how my friends reacted," Oronia said. "It was fun."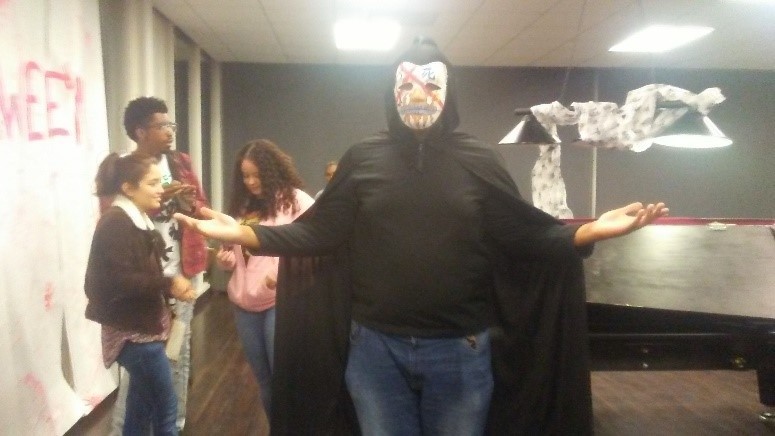 Leave a Comment