Rams looking to finish season strong against Ottawa University Arizona
The Texas Wesleyan football team is looking to add another win to the books this week as the 2018 season comes to a close.
The Rams are coming off a 21-20 win against Lyon College last week, which was also their homecoming game.
Wesleyan (2-7 overall and 2-5 in Sooner Athletic Conference play) is hoping to round the season off with a victory as they play Ottawa University Arizona.
The Spirit is coming off a 3-game win streak including victories over No. 19 Arizona Christian (73-28), Wayland Baptist (75-14) and Texas College (63-14).
Quarterback Justin Arth, a sophomore business administration major, wrote in an email that winning last week was great.
"It was a very satisfying feeling to know that we finally finished a ball game the way we know we can," he wrote. "We've been so close all year, but it's great to see our hard work each week finally pay off in the win column again."
Arth wrote that winning homecoming last weekend made the win that much sweeter.
"Winning on homecoming just made the win even better," he said. "Being able to have a larger crowd of alumni and supporters of the program just motivated us to put on a show and bring home the win."
Arth wrote that the team really needs to focus and lock in if they want to pull out a win this weekend.
"This week is all about our preparation and making the routine plays," he said. "Ottawa is a great team, but they have not won a game on the road all season. They are traveling a long way to play us, and we know that will affect them."
Arth wrote that Ottawa will most likely throw some stuff at them that they don't usually see every game.
"They run some funky defensive coverages we haven't seen all season, so that's where the preparation is key this week," he said. "If we do what we know we can do, there's no reason why we won't end the season on a high note."
Offensive lineman Cesar Vidana, a junior mass communication major, said that he feels that the win was something that should have happened a long time ago.
"It feels good, it feels long overdue; I'm new to the school so it's not like a super crazy win, but a win's a win and I'll take it," he said. "We actually just worked our butts off this game, like we really did just kind of pile through and kind of grind out the win. Instead of just like folding and getting the gas off the pedal we just actually kept going through and pulled out the win".
Cornerback Diamond Williams, a senior education major, wrote in an email that the team has bonded well this season and has made a difference in them winning.
"We bond very well, we don't let anyone break us down, and we didn't have that as a team last year," he wrote.
The Rams will play their season closer this weekend when they take on Ottawa University Arizona at Farrington Field on Saturday. That game is scheduled for a 2 p.m. start.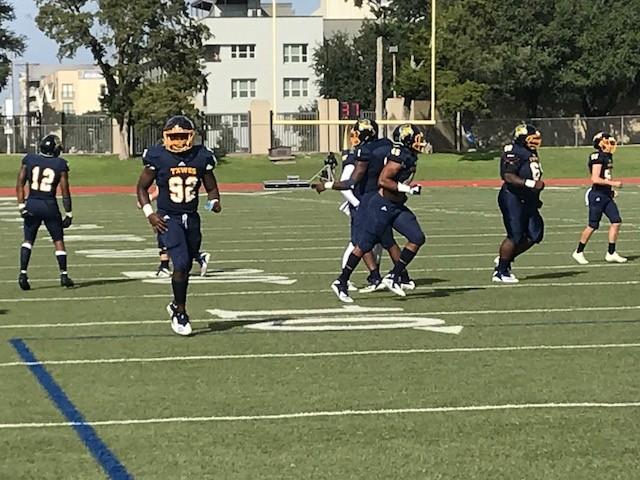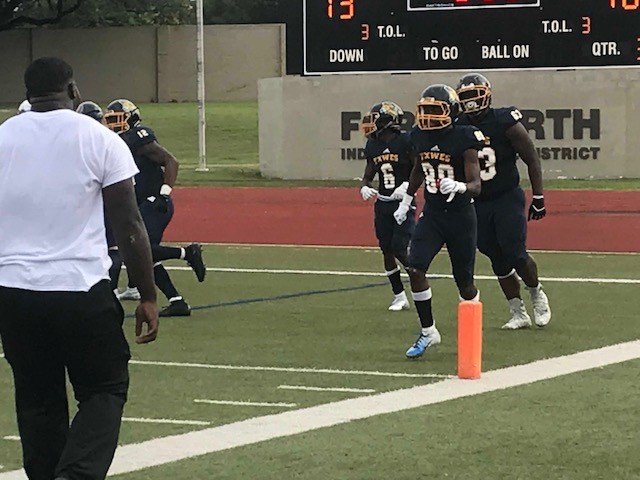 Leave a Comment