Esports team ends with top 10 finish
Randy Turner has gotten a chance to face new challenges and meet new people through his job as community manager for the TXWES Esports Program.
Despite the differences between his current job and his projected career path, Turner, a liberal studies major, writes that he has taken every experience in stride.
"This job could not be more different than how I imagine my career path, but because of that I have enjoyed it even more," he wrote. "It has made me realize that I could like to continue being part of this culture and even after I graduate from Wesleyan this May."
Turner wrote in an email that along with hosting the Extra Life fundraiser last semester and having several students and staff in the program attend the opening of the largest esports stadium in
North America, Esports Stadium Arlington, the TXWES Esports Program will be hosting another fundraiser at the Panda Express on Berry Street on April 24.
Meanwhile, the TXWES Esports Program's competitive teams are having a great season and the FIFA team is hoping to take home the championship after finishing second in a tournament last season, Eugene Frier, executive director of Esports and Recreation, wrote in a recent email.
The Hearthstone team has also competed and beat some pretty big schools.
"We beat Boise State University, UCLA (University of California Los Angeles), and University of Utah on route to a top 10 finish nationally this season that qualified us for the varsity championship series," Frier wrote.
As far as getting out into the community, Frier wrote, earlier this month the Overwatch team competed in a tournament in Deep Ellum in Dallas.
"Sadly we did not advance past the first round, but it was a great experience for our team," Frier wrote.
Jacob Chesney, senior general business administration major, coach for the Hearthstone team, and coordinator of the TXWES Esports Program and gaming, is excited about getting the program involved with the larger DFW esports community.
"We've done a lot of stuff with organizations outside of campus," Chesney wrote in an email. "In addition to the high schools we've physically visited, we also have worked with the Esports Stadium in Arlington. We are also working with Mavs Gaming and getting more information on partnerships and internships for our students going forward."
Criminal Justice major and graduating senior Zack Lanham wrote in an email that it has been an honor to be a part of this program.
"My involvement in Esports impacted my last year here by giving me more teammates and a program I had a hand in helping establish," Lanham wrote. "I get to see something grow and flourish long after I leave. It was an honor getting to plant my roots in something that's gonna be huge later on."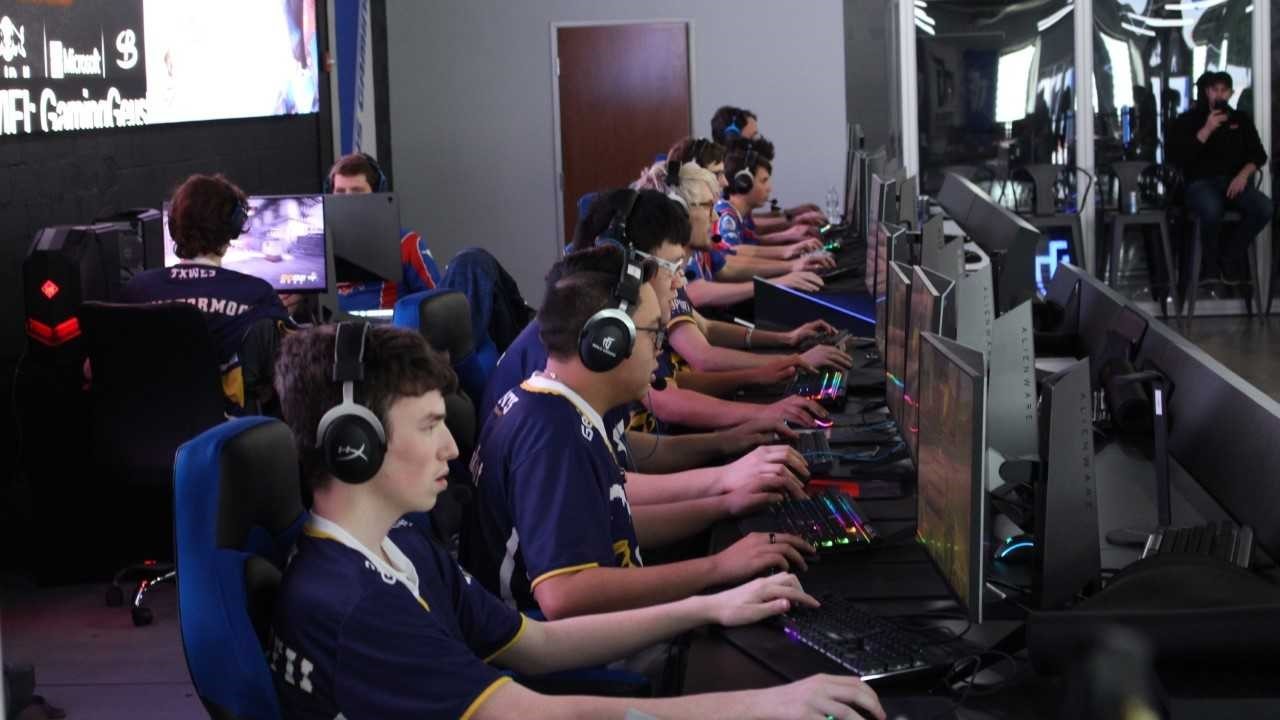 Leave a Comment