Muns will treasurer her time at Wesleyan
Karan Muns attending Texas Wesleyan was a decision that took her by surprise in the beginning, although she could not be happier with her decision.
"I had been coming to Wesleyan for three years to watch my brother play baseball. I never thought I'd go to school here, though," Muns said. "I walked around campus with my brother one afternoon and just felt like it was home."
After graduating from Argyle High School in 2015, Muns started at Wesleyan the following fall semester and chose to continue at Wesleyan throughout her college journey.
"I'm so thankful that I chose Wesleyan and stayed here for all four years," she said. "I learned a lot about mass communication, and I wouldn't have gotten that kind of attention somewhere else."
Not only did Muns find a home here while at Wesleyan, she also found a way to continue her long-time commitment with cheer.
"I really enjoyed being captain," she said. "I had a great time leading my team. I couldn't have asked for a better team for my last season."
Being in cheer for the past seven years has impacted her life more than she ever could have imagined. Cheering was something that started as just a hobby for Muns but later became a character developer, as well as one of her biggest leadership challenges.
"It was a lot of work getting the team ready for football, basketball and competition season," she said. "Cheer taught me hard work and how to deal with adversity. Cheer doesn't owe you anything. Every skill I ever got I had to work incredibly hard for it."
Cheering was something important to her time at Wesleyan, although that was just a small part of her life. Outside of cheer, Muns was the president of IABC, a reporter for the Rambler, and an intern for Office of Marketing & Communications.
Through all of this, though, one of the best parts of Wesleyan for Muns was the relationships and lifelong bonds she has made while she was here.
"I met some of my best friends on the cheer team," she said. "Zack Lanham, Alyssa Hutchinson and Luis Santillan have always been there when I needed them. Also, I met my boyfriend Alex Wehling at an LKK party!"
Leaving friends is never an easy thing but graduating is a topic that hits home for Muns and weighs a little bit on her heart.
"I'm going to be so sad to leave TXWES but I'm also excited to continue my education and start working," she wrote in an email.
After walking the stage in May, Muns plans on finding a part-time job with a public relations firm with hopes of being able to return to school in the fall to start a graduate program.
When Muns thinks about college, there is always one special person that she would like to thank for her entire experience here at Wesleyan.
"I wouldn't have been half as successful in college without my mother," she said. "She came to every cheer activity and mass communication event. She supported me in everything I've ever done and I can't thank her enough for that."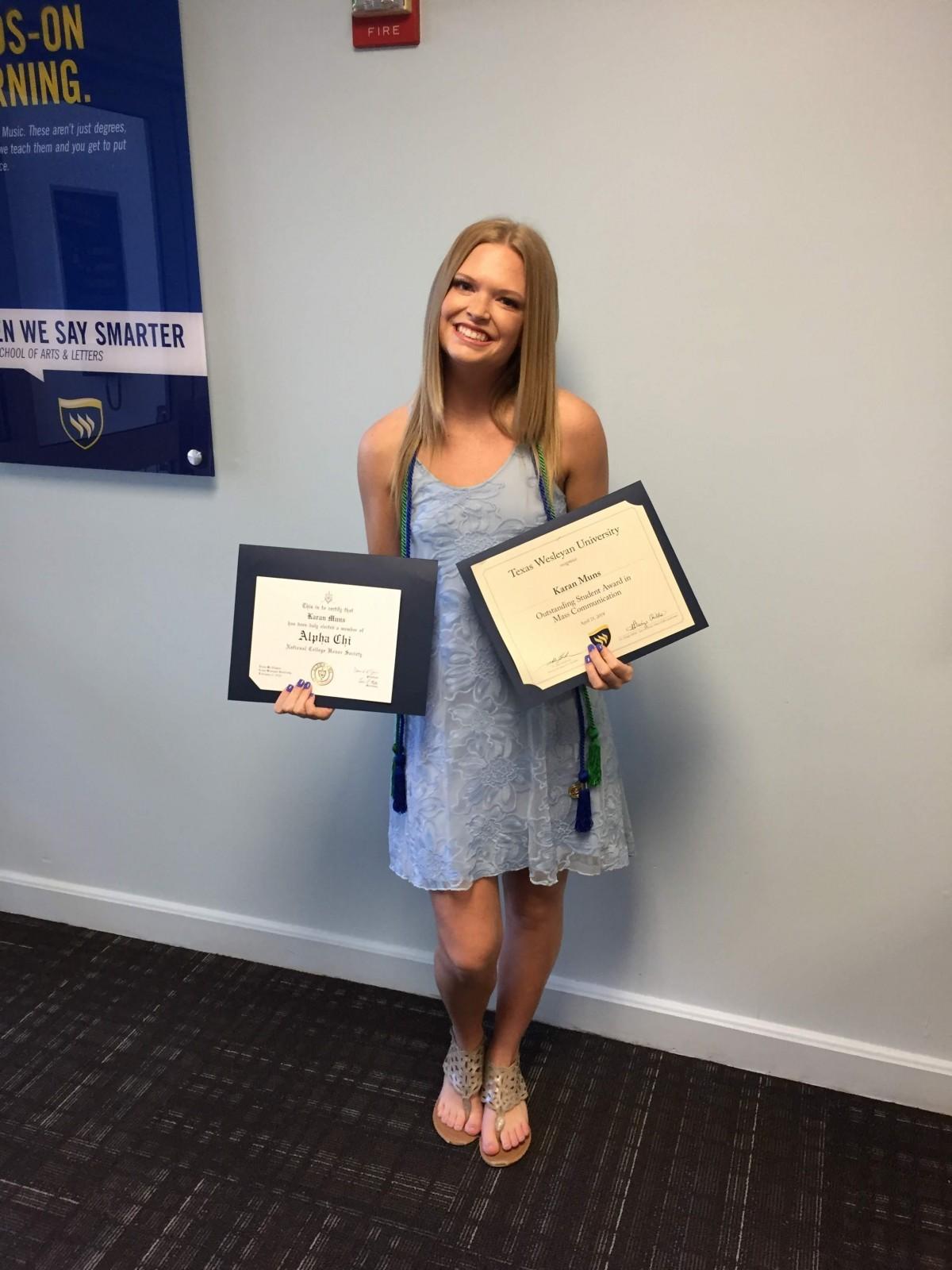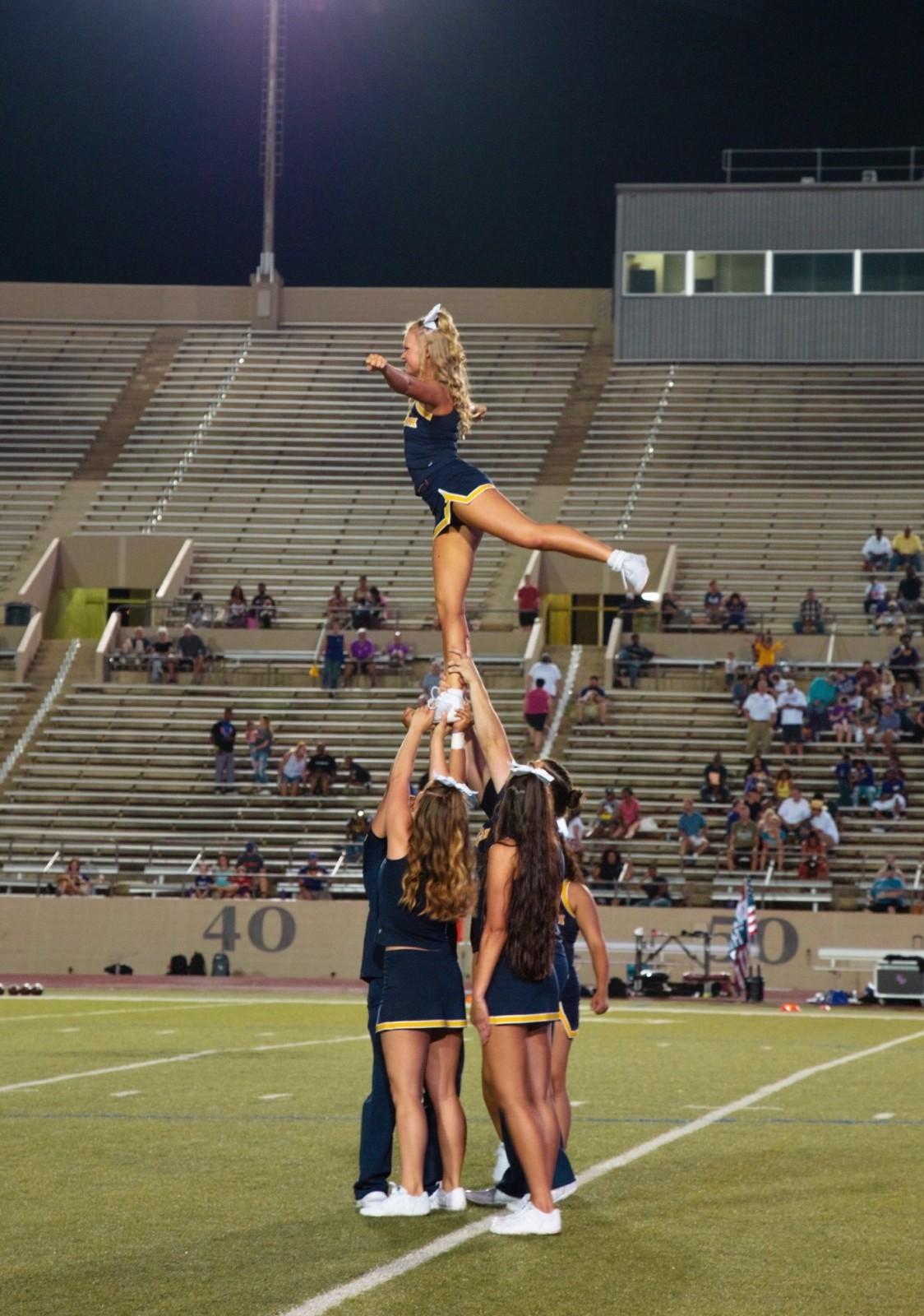 Leave a Comment