Le fulfills her dream of studying abroad
The long-lasting dream of studying abroad brought Finn Le all the way from Vietnam to Texas, and eventually landed her in the School of Business at Texas Wesleyan University.
When Le was choosing where she would attend school, Wesleyan was not the top of her list, although she can say that coming to Wesleyan became one of the best decisions she has made.
"Back in the day I only knew Texas Wesleyan was a private university, so after coming for a year I thought this school was to expensive, so I was probably going to transfer," said Le. "But you know time goes by and things just happen and I kind of fell in love with this school and the close-knit community, and I don't think I can have the kind of relationships I have here anywhere else."
Although Le planned to transfer to another university, she spent her four-year college journey at Wesleyan and was captivated by everything Wesleyan had to offer her, as she grew up on the campus.
"I've always had fun," she said. "It was always about building relationships with other people and it was great. I love the people here and the culture here, the traditions as well. We have a lot of cute traditions and it just make me feels special; it's like I belong to something bigger."
Being a part of Wesleyan has helped Le develop her leadership skills as well as social skills due to her active involvement on campus. While at Wesleyan, she has been a Student Life ambassador, tour guide, the Student Government Association representative for international students, a Guardian of the Golden Shears, Ram Camp leader, Ram Camp director, and RA.
But none of this can trump the position that she held with Ram Squad.
"I used to be vice president of Ram Squad and that was the most fun for me," she said. "We were all about school spirit and the activities were always fun and exciting. It represented our love for Texas Wesleyan. It was a lot more fun to me and it didn't feel like working."
Nothing is more important to Le than her Ramily. Throughout her four years on campus, her group of around 20 friends has remained the same, which has been the best part of this whole journey.
"It's a very long-term experience, and we're like a family," she said. "For a big group of friends, it's hard to stick around for this long, and although some of us have come and gone throughout the year, the group of friends has stuck together throughout four years."
Wesleyan has given Le a place to call home and to feel love.
"The friends I have made here are like family and that's the one thing an international student will need the most," she said. "We're here all by ourselves and sometimes we're in need of love, because our families aren't around so it means so much."
As Le has been going through the graduation process, she has found herself crying a lot. The thought of leaving her friends behind is something that has not been easy.
"I am excited but to me graduation is a very emotional topic," she said. "I have stuck with the same thing for four years and after graduation it's going to be a huge change. I knew it was supposed to come and I was supposed to be prepared but yet here I am."
After graduating with a bachelor's degree in Marketing and Management, Le plans on taking some time off to go explore other options and see what life has to offer.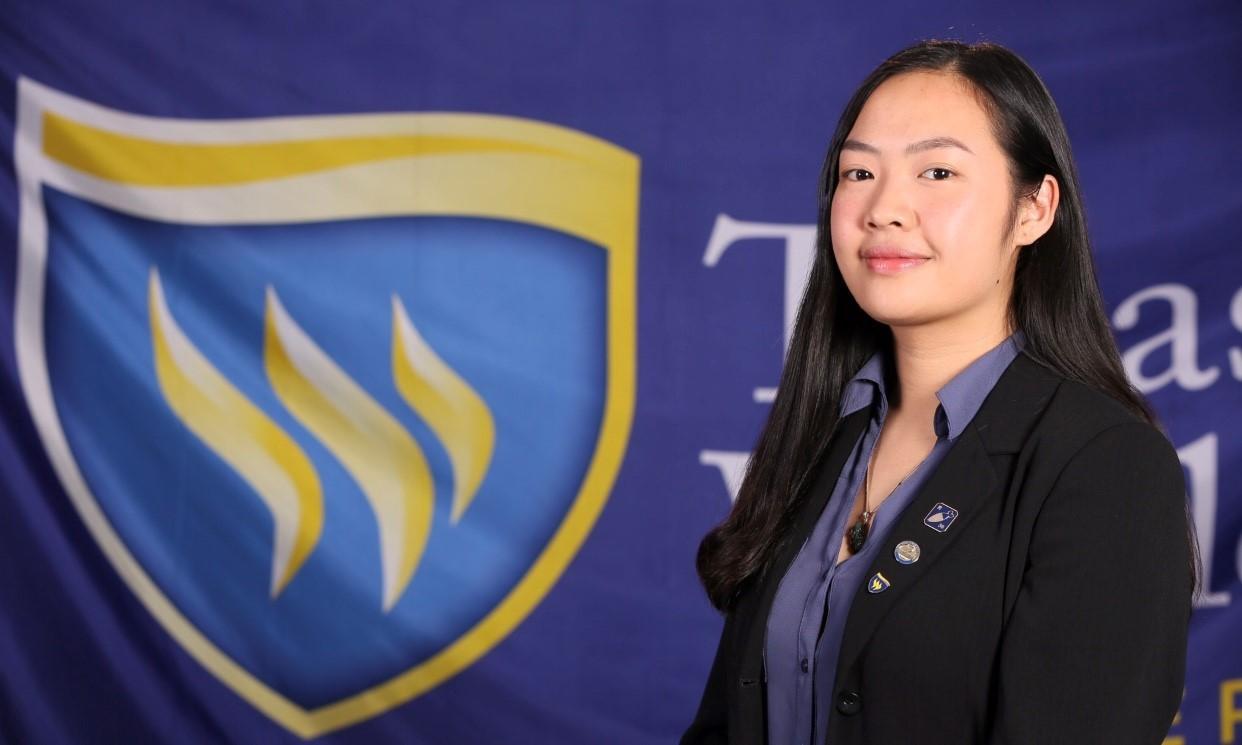 Leave a Comment