Goostree Symposium to feature speech by former Fort Worth City Council member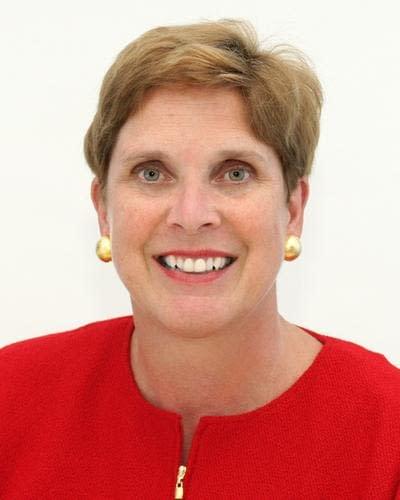 For more than 30 years, the Faye C. Goostree Symposium has been a place where successful and
inspirational women are spotlighted on the Wesleyan campus.
The tradition continues March 3, with the 12:15 p.m. keynote address by former Fort Worth City Council
member Cathy Hirt in Martin Hall.
Hirt's presentation is on "Rebirth and Renaissance: Making Your Life an Adventure." Deborah Ferguson,
co-anchor of NBC 5 Today, will give the welcome address.
"Between Deborah Ferguson emceeing and Cathy Hirt, these two women are very powerful and fun
speakers to see," said Gladys Childs, chair of the symposium's planning committee and an assistant
professor of religion.
Hirt has dedicated herself to public policy development, specifically focusing on urban affairs, education,
teaching, and consulting, according to an autobiography provided by Childs. Her love for education led
her to different director positions for educational and law institutions.
She served on the council for three years, chaired the Strategic Planning Committee of the Fort Worth
Transportation Board, and has taught at both the University of Texas at Arlington and Middle Tennessee
State University.
Hirt was out of the country and did not respond to emails asking for an interview.
"We are always looking for a female speaker who can challenge, encourage, and motivate our students,"
Childs said. "She was chosen because she is a great speaker and she has done, and continues to do, so
much in the Fort Worth community."
English professor Linda Carroll has been a member of the Goostree Committee for about 10 years. She is
excited to have Hirt as the symposium's keynote speaker.
"She embodies everything Faye Goostree expected when she provided the funding for this symposium,"
Carroll said.
Carroll said she is proud to be on the Committee, and believes the team does a great job deciding on
women like Hirt.
"Of the twelve members on this committee, each shares in the workload," she said. "We are a truly
congenial team, one of which I am proud to be a member. We are pleased that Gladys Childs has been
our chair for two years."
Hirt's commitment to Fort Worth through community affairs makes her a role model for young women,
and the committee believes she is the ideal speaker for this year's symposium, Carroll said.
"Faye Goostree believed that everyone had 'something to give and a responsibility to share,'" she said,
"and Cathy Hirt certainly exemplifies that idea."
Tickets for the symposium are $10 for students, $15 for faculty and staff and$18 for the public.
Registration is available at txwes.edu under the event section.
Leave a Comment