College campuses should not have guns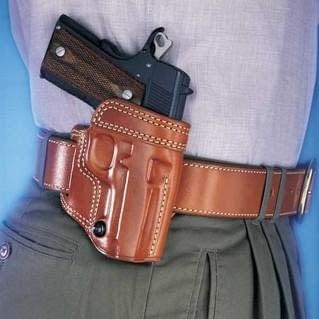 Just how far is the Lone Star State ready to go to promote gun rights?
Trigger-friendly Texans are currently promoting two bills that could change our way of life.
One, House Bill 937, would permit concealed handgun license holders to bring their firearms onto any public college or university campus in Texas. As of this writing, the bill is being considered by a House committee, according to a March 17 article in The Texas Tribune.
I believe this is a good idea because people can actually have protection for themselves. But at the same time, people will abuse the law, which could result in an increase in injuries and deaths on college campuses.
Wesleyan will look at any legislation after it is passed and determine how it might impact the university, said John Veilleux, vice president for marketing & communications.
"The bill in its current firm allows private universities to make their own decisions regarding guns on campus," Veilleux wrote in an email. "We will look at any legislation that is passed at the appropriate time and determine within the letter of the law what works best for our campus."
Regardless, this is still a big deal. As Texans and students we will all be affected by this one way or another.
For example, Wesleyan students planning to transfer to public universities could be soon faced with the prospect of being on campus where people carry guns. Also, there are students who take classes at both Wesleyan and other nearby colleges, such as the University of Texas at Arlington and Tarrant County College.
The way I see it, two things could happen if the bill becomes law:
One: crime and violence increase on college campuses. Two: campuses become safer, which is highly unlikely.
I understand the law would affirm our constitutional rights, but this is just plain dangerous. Students could improperly store guns. Or they could accidentally misfire. Also, faculty and staff are not trained on how to protect students in gunfights.
And just how much is this going to cost? The Houston Chronicle reported on March 16 that implementing campus carry could cost the UT system more than $39 million over six years.
That money needs to be spent on education, not firearms. College is a place to learn and grow. We're supposed to find ourselves here. That's why our professors encourage different points of view.
But what happens when one student gets mad and takes it too far? What if they pulled out their gun and an educational debate ends up being a tragedy? Or what happens when a student gets mad about their grade? Or gets mad at another student?
Also, after learning and class time, many universities turn into places for students to socialize. Students go to frat parties and hang out, and often drugs and alcohol are brought into the mix. And if that wasn't a big enough problem, now we're going to add fire arms into the mix.
Yeah! Great idea.
View Comments (3)