Thomas shares writing tips at new speaker series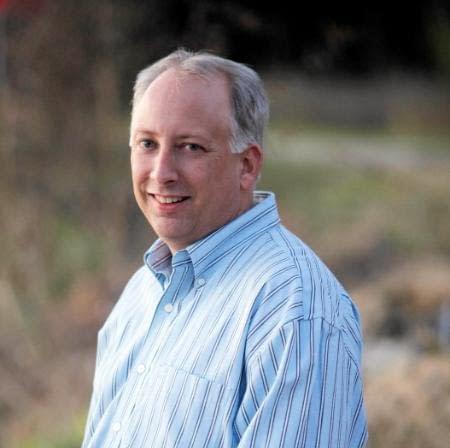 Best-selling author David Thomas says that if writing is easy, you're probably not doing it right.
This was some of the advice that Thomas, a former reporter and columnist for the Fort Worth Star-Telegram, gave Tuesday as he kicked off the new Marjorie Herrera Lewis Endowed Speaker Series at Martin Hall.
"You can never write too much," Thomas said.
Thomas has written or co-written eight books about a variety of sports, from football to wrestling. His most recent, Foxcatcher: The True Story of My Brother's Murder, John du Pont's Madness, and the Quest for Olympic Gold, written with wrestler Mark Schultz, focuses on the same story as the acclaimed 2014 film Foxcatcher.
Among his 10 tips for writers: set realistic goals, work hard, read a lot, and develop a thick skin.
"Get feedback from those you trust," Thomas said. "It's important to evaluate criticism."
His final tip was to both find a mentor, as Lewis was to him when she taught him at the University of Texas at Arlington, and "be a Marjorie" – be someone else's mentor.
Lewis has covered a variety of local sports teams, including the Texas Rangers and Dallas Cowboys, for both the Star-Telegram and The Dallas Morning News.
She was in the audience, as was Wesleyan President Frederick Slabach and several Star-Telegram editors.
The event was hosted by ESPN sports broadcaster Brooke Williamson, and Thomas took questions from both a panel of five Wesleyan students and the rest of the audience.
Leave a Comment