Golf teams off to strong starts
Texas Wesleyan men's and women's golf teams are off to a quick start.
The men's team started the season with a win at the 18th annual O.D. Bounds Golf Classic on Sept. 28, and the women's team placed third at the Hawks Creek Invitational on Sept. 14, said head coaches Bobby Cornett and Kevin Millikan.
Both teams were ranked in the top 10 in the National Association of Intercollegiate Athletics at the beginning of the season, according to ramsports.net. Also, both teams are ranked second in the Sooner Athletic Conference, according to soonerathletic.org.
Cornett, the longtime men's coach, expects this season to go very well. He said the team has a good chance at winning nationals this year.
"Wesleyan has finished in the top 10 at nationals 51 times and we have won it six times so we are very prestigious and are a well-known program," Cornett said.
Cornett expects his players to perform well on the course and handle themselves with class and respect.
This season the men's team expects to win every tournament it competes in and starting off with a win at a home tournament was key, Cornett said.
"It's hard to play at home because expectations are high and you are expected to win," Cornett said. "There is more pressure because family and friends are there and having people who do not normally watch can get to you."
The team recruited six freshman this year and is still trying to find its identity, Cornett said.
"We had a strong group last year and went into nationals ranked fairly high, so this year I hope to see the same," Cornett said.
The team wants to improve on picking up teammates when they are having a bad day and to putting maximum energy into every shot, Cornett said.
"Success for Wesleyan comes from the tradition, this school has had 88 All-Americans since the inception of the NAIA in 1952," Cornett said. "The weather is great and you can play golf all year-round. Also Wesleyan is just a quality school and enforces that the classroom is the most important part of a student athlete's success."
Steven Anderson, a junior finance major, thought it was great to start off the season with a win.
"It was a really great win for the team we have a lot of new guys, and getting a win will help everyone's confidence," Anderson said.
Anderson said he wants to shoot lower scores to help the team win every tournament.
"Mentally I've grown, I know how to handle the pressure and stay in the moment," Anderson said.
Nikolaj Brons-Piche, a senior accounting and finance major, said he wants to stay positive while playing and play better every round.
"I want to be competitive and help the team," Brons-Piche said. "I would rather win nationals this year than win three tournaments personally."
Millikan, the women's head coach, said he does not like to look too far ahead to the major tournaments.
"We finished four shots off the lead in our first tournament in a very deep field, so it was a good start and I'm not disappointed," Millikan said.
Millikan hopes his players focus on the process of winning and be competitive at every tournament.
"I have great student athletes who represent Wesleyan all day every day and put in the work to be a nationally ranked team," Millikan said. "Sometimes it's not all about golf."
Millikan wants his players to focus on the process and to be competitive. He also wants this young women's golf program to continue to get better every year.
This season's expectations are higher for the Lady Rams, who went to the NAIA national tournament for the first time last year, Millikan said.
"I just want them to improve tournament to tournament," Millikan said. "They put more pressure on themselves than I do."
The women players have been Academic All-Americans every year the team has existed, Millikan said. He wants Wesleyan to be a school that attracts top players.
"I am extremely proud for what we have accomplished in our first four years as a program, and I think my team is the prefect representation of what to strive for in a collegiate athletic team," Millikan said.
Alex Schies, a sophomore accounting major, said she works very hard and has the support of her teammates, who push her.
"Coach expects nothing but the best out of me and so does my family who has supported me all the way," Schies said.
Schies thinks she needs to improve a little in all aspects of her game, and she wants to stay calm when adversity hits during tournaments.
"The mental part of my game has grown stronger since last year," Schies said. "I just need to continue to work on it and stay positive."
Maisy Turner, an undeclared junior from Peterborough England, said the support from her family is what pushes her to improve.
"My first year here it was hard because I had never been away from home before," Turner said. "Personally after my first year I think I work harder now being away from home."
Turner, who like Shies wants to work more on the mental side of the game, said she would like to not get so nervous during play.
"Sometimes I lack confidence and sometimes when I know I'm having a bad day it really affects how I play and practice, so working on relaxing and letting the negative things go will help me improve my game," Turner said.
The women's next tournament is Oct. 26-27 in Puerto Rico. The men's next tournament is Oct. 19-20 in Wisconsin.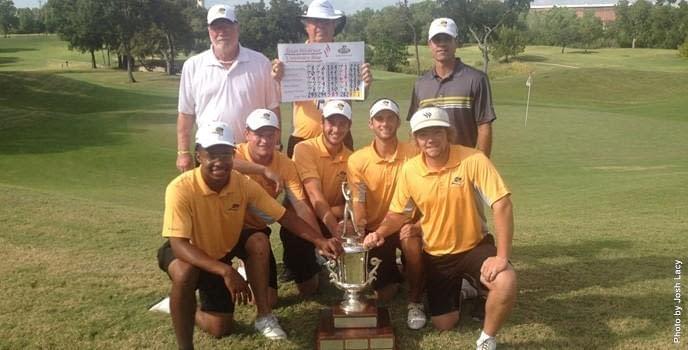 Leave a Comment