Water leakage problems in West Village to be repaired this week
The water damage to several apartments in the new addition of West Village should be fixed by the end of this week, according to a school official.
Brian Franks, executive director of facilities development and operations, said that the water leak developed from a tub converter on the second floor, causing water to go behind the wall and down to the first floor.
"Students are being asked to use other restrooms until the problem is fixed," Franks said on Friday. "The second floor bathroom has been repaired."
The university has hired a contractor to make the necessary repairs, Franks said. He declined to give an estimate of the cost of the repairs because they have not been completed.
Franks said the leaks began earlier this month.
"We try to fix these kinds of issues as soon as possible," Franks said.
However, West Village residents said the water started leaking in October, and that they are concerned about mold and air conditioning problems.
Maintenance was not able to assess the situation until early November due to communication errors, said Heather Birge, a junior mass communication major.
"Our ceiling is caving in the bathroom and there is black mold all over the walls and the tub," Birge said. "The vent is not working properly."
Birge said the mold is starting to affect her breathing due to her asthma.
She said she is very upset about this problem.
"The apartments are made out to be so nice but they are not properly taken care of," Birge said. "As a student, this makes me want to live off campus."
Birge's roommate, Laura Grunden, a sophomore mass communication major, went to the resident assistant twice before maintenance received notification, she said.
 "It started dripping from the AC vent on Oct. 23 and never stopped," Grunden said. "The black mold spreads more every day. I have tried cleaning it three different times but it continues to come back." 
On Nov. 2, maintenance reported that they would have to replace the entire ceiling, she said.
"Daily life is so frustrating because I do not know when it will leak," she said. "But I am sure there is an explanation for it not being done yet. The maintenance guys are always helpful and respectful. I am sure they will take care of it."
Shelby Reddington, a senior mass communication major, said she filled up two trash cans of water because of the person showering above her on the third floor.
"I have noticed a couple of times that our mat on our bathroom floor was soaked and I always thought it was from my roommate showering," Reddington said. "But the ceiling and vent was always dripping, so I figured out it wasn't from her."
Maintenance fixed the problem right away and there was no damage done to the apartment, she said.
"I am no longer worried about it but I wish we could get some kind of discount off of what we pay because of all the malfunctions," Reddington said.
The air conditioning in Reddington's apartment, which recently got fixed, was not working for two months, she said.
"I did not tell my parents because I knew they would be upset because of how much they pay for me to be here," said Reddington, who notes that her parents are paying $2,300 for her to live in West Village this semester.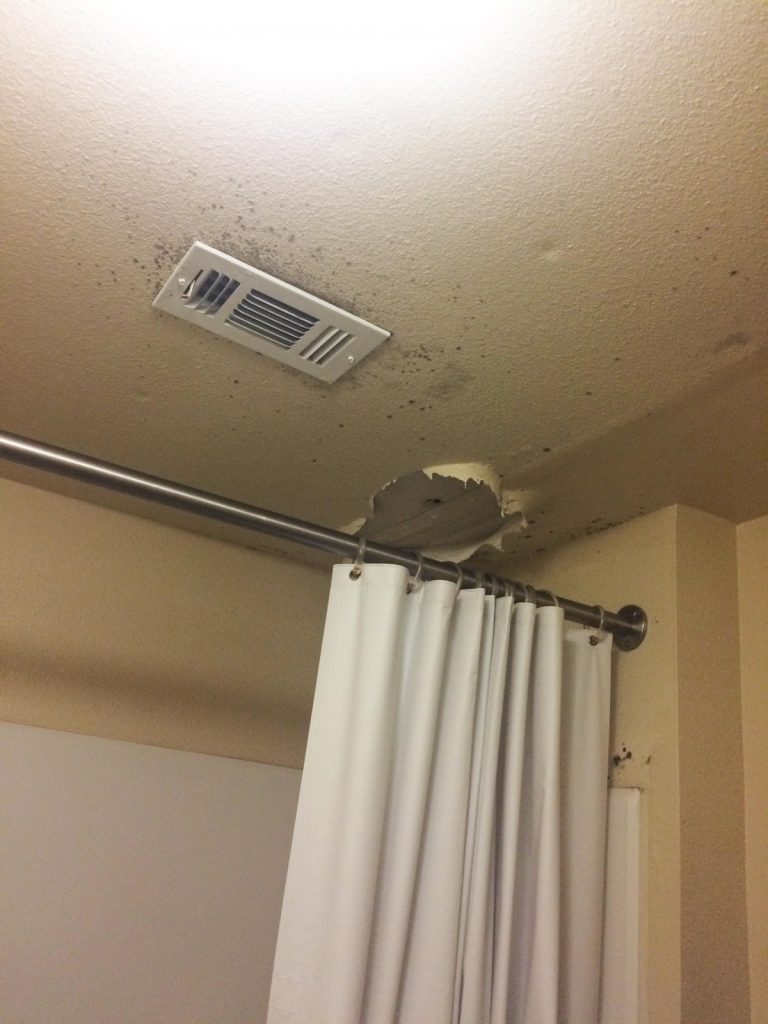 Leave a Comment