Major athletics announcement coming in February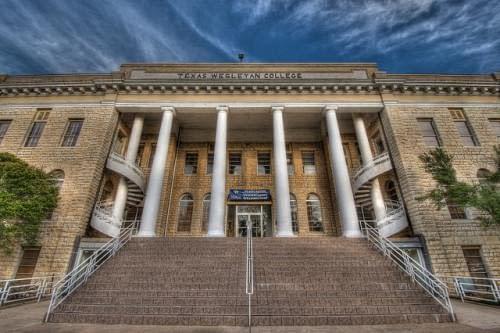 Texas Wesleyan's Office of Communications announced Friday that "a game-changing athletics announcement" will be made on Feb. 10.
In an email sent to faculty and staff Friday morning, John Veilleux, vice president for Marketing & Communications, wrote that he "cannot confirm or deny any sports-related rumors at this time." 
Veilleux also hinted that the announcement would concern the possibility of adding football and lacrosse at Wesleyan: "You've might have heard rumors that a certain college sport is coming back to Texas Wesleyan. You might have even seen that we're looking for a new head coach on our HR site."
The advertisement for a head football coach was posted to Texas Wesleyan's website on Tuesday.
"Texas Wesleyan is seeking to hire a Head Football Coach responsible planning and directing recruitment, conditioning, training and performance of student-athletes," according to the job listing on txwes.edu.
The possibility of adding football and lacrosse has been met with both criticism and praise, but according to a survey done by Wesleyan's Task Force late last year, the feedback has been mostly positive.
The surveys, one for football and one for women's lacrosse, were taken between Dec. 9 and Dec. 17, 2015. Faculty, staff and students were surveyed.
Sixty-six percent, or 175 of the 265 people that responded to the football survey said they "favored or strongly favored" adding the sport. Sixty people were "opposed or strongly opposed," and 30 people "provided no answer or responded as a toss-up."
For the survey about adding women's lacrosse, 98 people, or 74 percent of respondents, said they "favored or strongly favored" adding the sport. Eleven people were "opposed or strongly opposed," and 24 people "provided no answer or responded as a toss-up."
Leave a Comment