Texas Wesleyan hit hard by flu epidemic
The deadly influenza virus that has been spreading across North Texas has landed at Texas Wesleyan.
"It is bad," Dennis Hall, vice president of student affairs/dean of students, said Thursday. "I have heard numbers upward of 30 students who have been diagnosed with the flu and that is 30 more students than I would want to have the flu. This is dangerous stuff."
According to the Center for Disease Control website, influenza is "a respiratory illness caused by influenza viruses. It can cause mild to severe illness. Serious outcomes of flu infection can result in hospitalization or death."
Symptoms include fever, cough, runny nose, sore throat, body aches, headaches, fatigue and sometimes diarrhea and nausea, according to the CDC.
NBC Five reported that as of Tuesday, there were 21 reported flu-related deaths in Tarrant County and 88 in North Texas.
"Nationwide the flu is bad," Hall said. "It is an epidemic. It has been called an epidemic now and that is pretty scary."
Director of Family Nurse Practitioner Program Deborah Flourney wrote in an email that rather than spreading state by state, this year the flu appeared in all states besides Hawaii.
"This is very unusual for the flu," Flourney wrote.
Flourney wrote that the number of children who have already died from the flu is a lot higher than usual.
"The difference between those who have died from the flu and those who have gotten it, but not died, seems to be that those who died did not get a flu shot," she wrote. "Those who have survived the flu may or may not have gotten the seasonal flu shot this year (which has not been particularly good at preventing this strain of the flu, H3N2)."
Wesleyan's athletic department is taking a large hit from the flu. Assistant Athletic Trainer Travis Terranova said Monday they had seven confirmed cases and 30 students with symptoms.
"It started with one individual in the hospital and then after that we started getting more and more people coming in every day with symptoms," Terranova said. "We have had at least two positive tests a day for the past three days."
Demarcus Nixon, a sophomore business management major and member of the football team, said he was told by defensive coordinator Paul Duckworth that several players were sick.
"Workouts were supposing to start this Monday, but due to the breakout of the flu, 15 plus athletes had the flu and were not able to come to class so they cancelled the workouts until further notice," Nixon said.
Volleyball player Kayla Hayes, a sophomore education major, got the flu last Friday and was out of class Monday and Tuesday. She wrote in a text message that she and several of her friends got sick as well.
"We all went out dancing the night before and the next we day we all came up with the symptoms," she wrote. "I never had the flu and it sucked! I have never had the vaccine and I refuse to take it because I feel it just gives you flu."
Hall said the school has already made several efforts in keeping the flu from spreading further including doing deep cleans to as many buildings as possible, ordering hand sanitation stations and putting up signs on the doors of buildings that read, "DO NOT ENTER if you have any symptoms of the flu."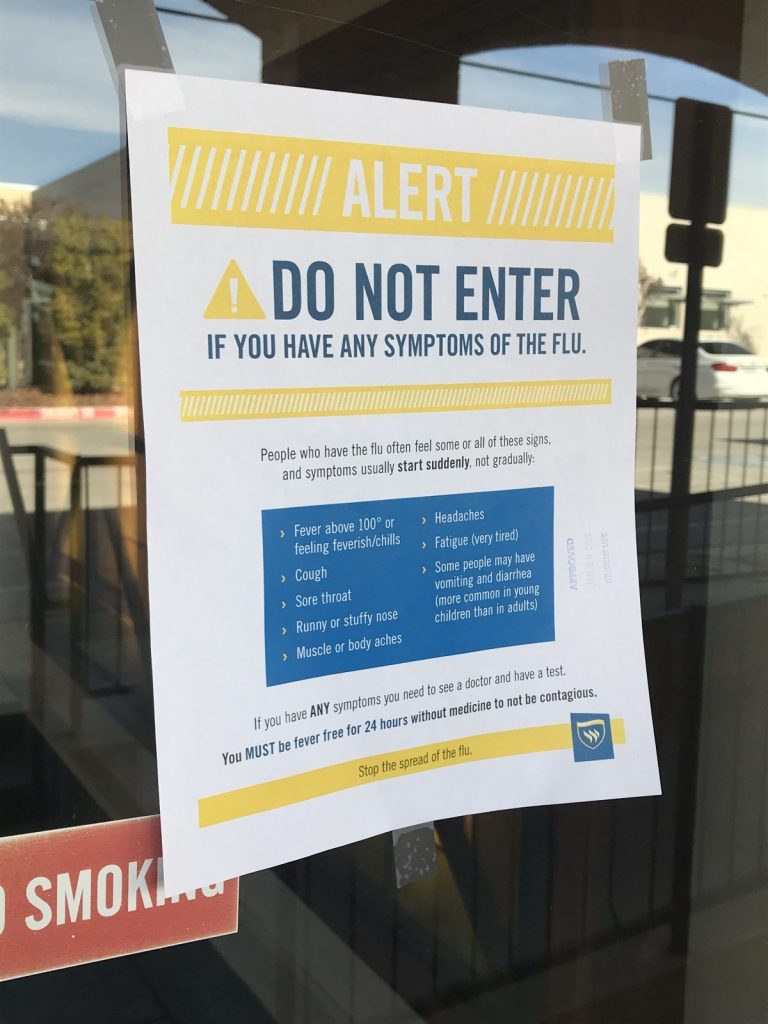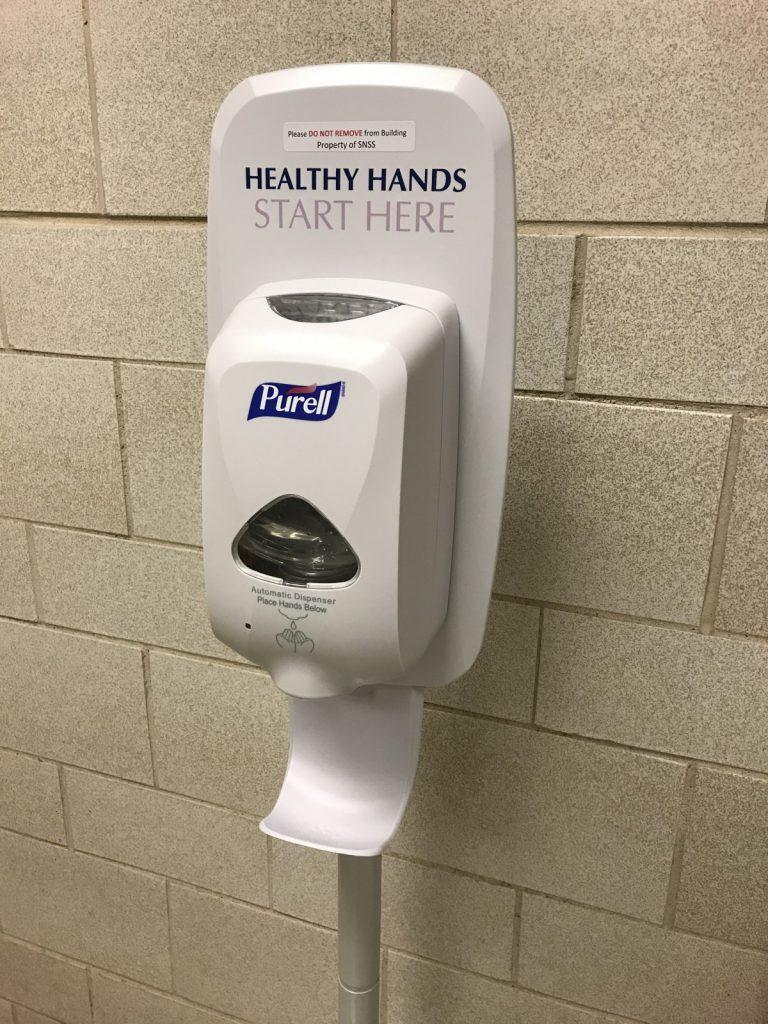 "Stopping the spread of the flu is something we are all invested in. Washing your hands, making sure that you are disinfecting your space or taking care of yourself," Hall said.
Students who are not showing symptoms need to be proactive in eating a healthy diet and drinking lots of fluids, Hall said.
"Staying on top of it is really important," he said. "If you haven't got the flu shot, go get it."
Right now, Hall said, the school is working on ordering more flu vaccines.
"The flu shots that we typically budget for and get but even beyond that, we have already gone through this year on the student side," he said.
For residents who are sick, he said, the school is working with dining services to deliver meals.
"The RAs and the hall directors are bringing food from Dora's to them. I think we had 12 people sign up for that yesterday," he said.
Director of Health Services Anice Lewis-Hollins said she has seen several students come through her office with the flu and she emphasized the importance of hand washing and staying out of the dining hall.
For more information on the flu, visit www.cdc.gov/flu.
Video by Tina Huynh
Leave a Comment