Trachier transitions into full-time coach
This isn't women's basketball head coach Steve Trachier's first time around the block. 
After dividing his time last season between being Texas Wesleyan's athletic director and head coach, Trachier begins the 2018-2019 season just doing the latter. 
"It's the difference between having two full time jobs and one," Trachier says. "It allows me to spend time working kids in my own program and developing our program."
Trachier's move from athletic director to head coach came during an eventful time in the school's athletic history. The men's basketball team won a national championship in the spring of 2017, and a few months later football returned after a 75-year hiatus. 
 "What I'm proud of is the kids," Trachier says. "I'm most proud of the fact that academically, the athletic department has done better and better every year."  
Trachier chalks up the successes to an athletic program that stresses results not only during game days, but in the classroom as well.  
"You can witness that in terms of the NAIA all-American scholars and the number of Commissioner's Honor Roll scholar-athletes that we've had over the last five or six years," Trachier says. "We are in the business of education and I am most proud of the staff in the athletic department for putting an emphasis on education and getting degrees." 
According to ramsports.net, in 2017-2018 Wesleyan had 147 students on the SAC Commissioner's Honor Roll, the third year in a row the university led the conference.  
New athletic director Ricky Dotson witnessed firsthand the expansion of the department under Trachier. Dotson, who begain his tenure as athletic director in June, attests to Trachier's leadership and the culture he built in the department.  
"Steve has been a wonderful leader of our department," Dotson says. "When you look back on his time as AD, the athletic department grew tremendously in size, competitiveness, and integrity." 
 Trachier's help during this move proved to be invaluable to Dotson, who was the assistant coach for the men's golf team before replacing Trachier. 
"He guided me through a transition period and continues to help me when something comes up that I don't really know the background," Dotson says. "His assistance has provided a continuity within our department that I believe is essential to sustaining success." 
Junior shooting guard Nicole Gleason is an example of that success. Gleason ended the 2017-2018 campaign with a minimum 3.25 GPA, cementing her eligibility for the SAC Academic All-Conference Team during her sophomore year, according to ramsports.net.
"He's really for the players," Gleason says. "Even if it's little things like needing socks or books, he just does everything he can to help us."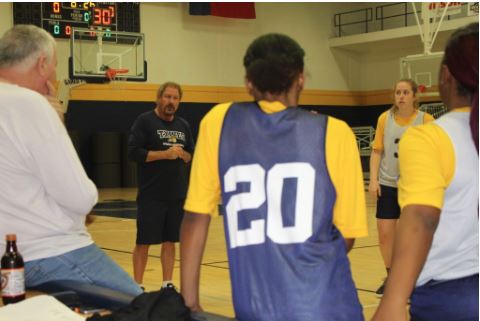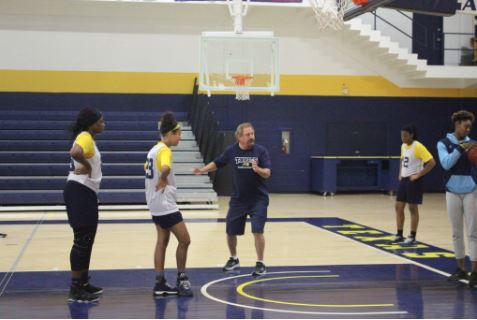 Leave a Comment