Tuesday afternoon at 12:30 p.m., there was a Black-Out Poetry Workshop held in the West Library. 
During this workshop, students had the chance to practice their blackout poetry, spend time with fellow peers interested in poetry and gain more knowledge on the concept.  
"The only limitation is your own creativity," junior English major Cameron Pike said. "I found a new way to look at poetry both as a form and as something on the page."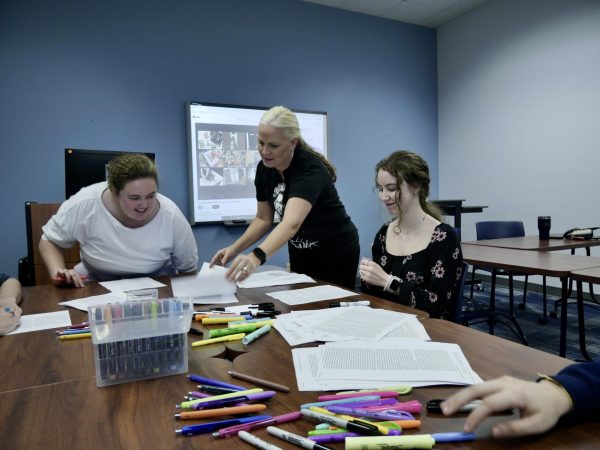 Pike was one of the two English majoring students to organize the poetry workshop, alongside Miranda Reese, a senior English major.  
"I got an opportunity to slow down and do something for myself today," Reese said.  
Dr. Stacia Campbell, director of the Honors Program and an English professor, was also involved in the Black-Out Poetry event.  
"I learned today that when my awesome, upper-level English majors are in charge, it's a lot more fun," Campbell said. " Letting students come up with topics for the writing collective is the best decision I've made this year." 
 A few students got the chance to participate, including Cameron Dudzinski. A junior English major, mass communications minor and English SI leader.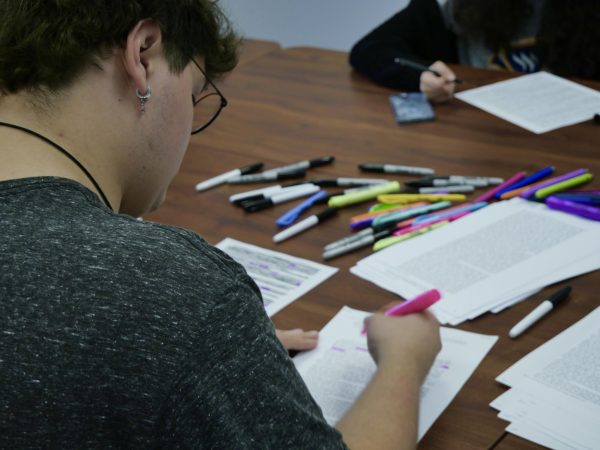 "I got a chance to not think about my assignments and what I have to do the next day or the week," Dudzinski said.  
The writing collective will host another Black-Out poetry event on Sept. 26 in West Library Room 114, next to the Maker's Lab. The organization will also host events on Oct. 31 and Nov. 28. All events are located in Room 114, and all starting at 12:30 p.m.