Texas Wesleyan's artists are painting on a new canvas this semester.
This summer the art classes moved into the renovated, 101-year-old firehouse across East Rosedale Street as part of Wesleyan's 2020 Vision project.
Polytechnic Heights built the firehouse, which also housed the town's city hall.
The building later housed a bakery before being bought by Wesleyan, according to a press release at txwes.edu.
Kathryn Hall, a professor of art, said that the building, which is on Vaughn Street, plays a role in the creative process of the students.
"I think the building is interesting," Hall said."It's got all these great textures and you can see the piping and workings of the building."
Hall also said the building allows students to relax and use their surroundings as inspiration.
"It's more fun to look at," Hall said. "I think having an interesting place to work is stimulating to any artist."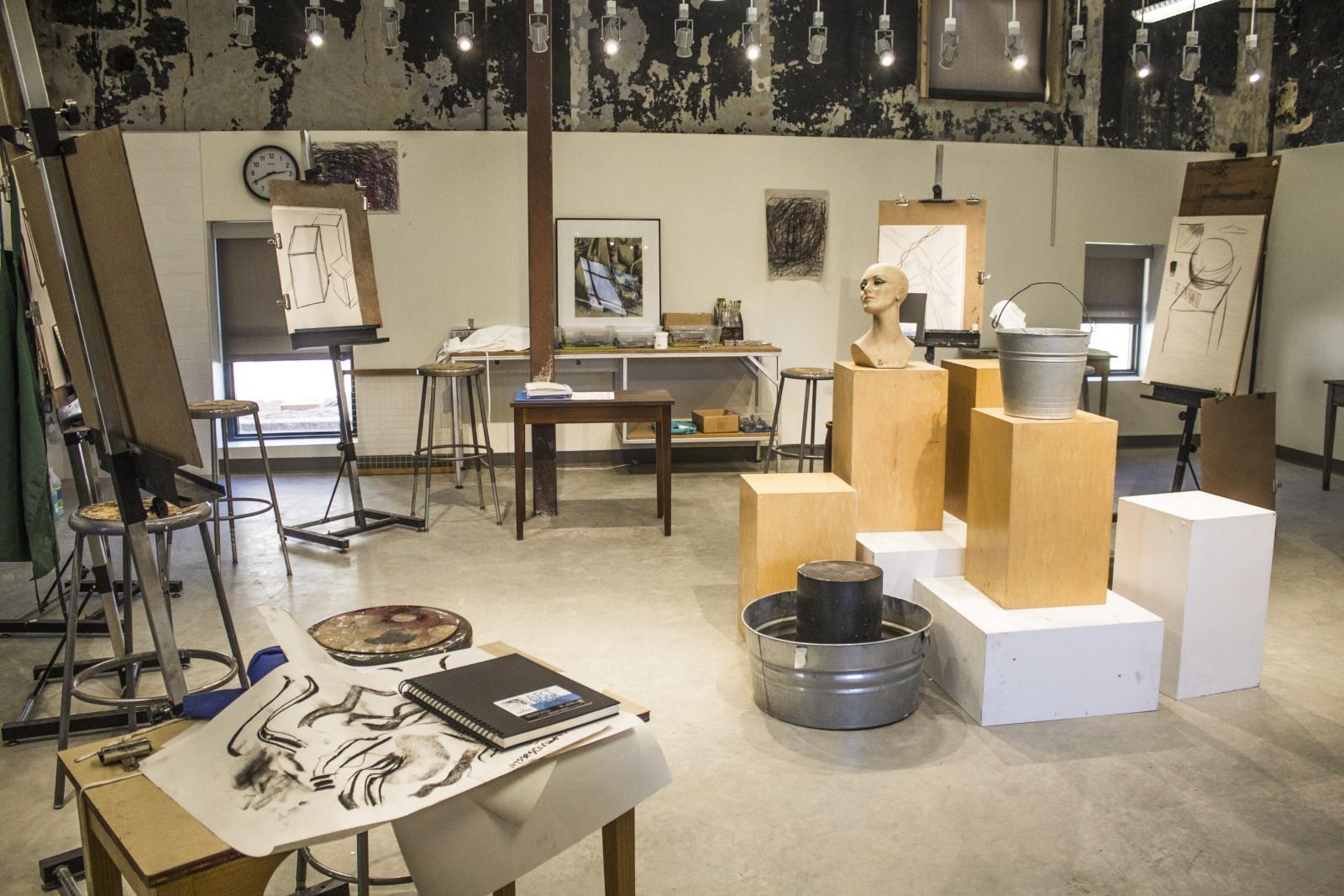 Hall said the students now have a safe, open place to create.
"The studios are cleaner, more secure, and offer students a much more interesting and comfortable space in which to create," Hall said. "I have really enjoyed teaching in the drawing studio."
Hall said that the move into the old firehouse is welcome due to poor conditions in the Boyd House, Art North and the Art Annex, where the art classes were previously housed.
"The Department of Art, which offered students the opportunity to major in art, was cut in 2006," Hall said. "The state of the facilities that housed the studios had increasingly become in bad shape due to deferred maintenance."
Wesleyan doesn't have any plans to increase new faculty to teach the art classes, Hall said.
"To my knowledge there is no plan to increase the offerings in art or hire additional professors or to bring back the major in art," Hall said.
Brian Franks, executive director of facilities, development and operations, said that the building was originally going to house a Business Accelerator, but plans changed halfway through the design.
Taylor Tyler, a junior athletic training major, said new space is an upgrade.
"It's totally different – the walls are white, there's air, everything is new and the setup is awesome," Tyler said. "I'm glad to be the first to have a class here."
However, Tyler also said working in the new building also has a downside.
"I think the only downfall would be crossing the street right now since the lights aren't working," Tyler said.