Jeffcoat released after controversial email goes viral
This story has been updated with a video of the press conference and information from a  former player.
Texas Wesleyan President Frederick Slabach announced Thursday morning that head baseball coach Mike Jeffcoat no longer works for the university.
Speaking at a press conference at  the Baker Building, Slabach said Jeffcoat will no longer be coaching "due to the discriminatory remarks made to a potential player from the state of Colorado and for another factor that we had been investigating for the last week."
The announcement came less than 24 hours after an email Jeffcoat sent to Gavin Bell gained national attention. In the email, Jeffcoat writes that Wesleyan is "not recruiting players from the state of Colorado. In the past, players have had trouble passing our drug test. We have made the decision to not take a chance on Student athletes from your state. You can thank your liberal politicians."
The email went viral. Stories were written or broadcast on ESPN, FOX31 Denver KDVR, and The Denver Post, among others.
"I want to reiterate today that the comments Mike Jeffcoat made are in no way a reflection of Texas Wesleyan University or its values," Slabach said. "We do not tolerate discrimination. We value inclusiveness. We value education, critical thinking and supporting student athletes that are here for the love of the game."
Slabach also said that Jeffcoat lost his job due to "NAIA violations that occurred on his watch."
"We can tell you that we have self-reported to the NAIA and that the violation has to do with the eligibility of players," Slabach said. "We can tell you that it is not Title XI or discriminatory factors."
Slabach said that it has not yet been decided who will take Jeffcoat's position or who will be the interim coach. The team plays a doubleheader against the University of Dallas on Saturday at Sycamore Park, according to ramsports.net.
Jeffcoat became the Rams' head coach in 2002 after playing in the Major Leagues for 10 years, including stints with the Texas Rangers, Cleveland Indians, Florida Marlins and San Francisco Giants, according to ramsports.net.
Athletic Director Steve Trachier said the comments Jeffcoat made "do not reflect our recruiting practices or athletic values. We value our student-athletes. Almost a quarter of our undergraduates are student athletes. They're here to get an education and play because they love the game. We have amazing athletes at Texas Wesleyan and coaches who care about the kids. We recruit kids that love to play and want to get a college degree. We are about academics here."
Several of Jeffcoat's former players said that the email is not as offensive as some things he has said to the team.
Dylan Measells, who played several positions for the Rams, wrote that the email "isn't even the most offensive/most politically divisive comment or action he's said or done. Players have been going to the AD for years about Jeffcoat. I want to make it clear that Jeffcoat's comments and actions do not reflect the rest of the coaching staff. They absolutely didn't agree with the comments or actions and how some other things were handled."
*  Updated information below.
Former Rams shortstop Casey Moses wrote in a text that his "experience with Jeffcoat hasn't been the best."
"I had a great experience at Texas Wesleyan though due to the players and Coach Garza," Moses wrote."When I saw the email that was sent to the player I was not shocked at all. This is a mild statement compared to some of the things he has stated his opinion on. The email is unfair to the players and to the school itself. Because I know the past two years I was there Jeffcoat really did nothing on the coaching side of the game. When I think of Texas Wesleyan, I think of Coach Garza. He has ran that program since he has been there."
Two of Jeffcoat's current players, Parker Robinson and Dusty Cloud, declined to discuss the situation.
This story will be updated as more information becomes available. 
[embedyt] https://www.youtube.com/watch?v=SDTUKL88idc[/embedyt]
Video by Sachiko Jayaratne and Tina Huynh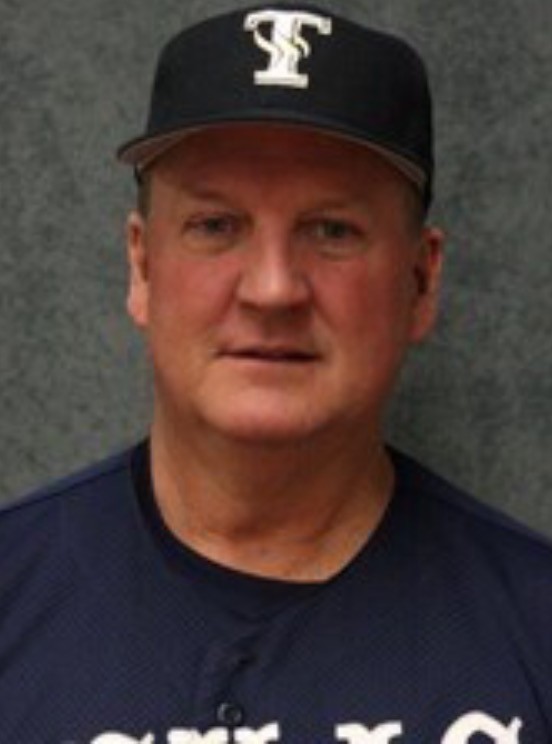 Leave a Comment