Wesleyan may add women's wrestling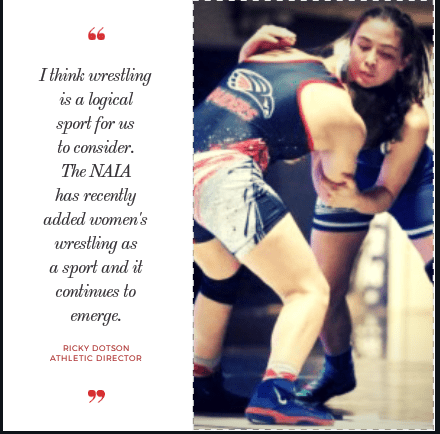 Texas Wesleyan University will be considering the addition of women's wrestling instead of lacrosse, according to Athletic Director Ricky Dotson.
As there are not any women's lacrosse university teams in Texas, competition would be hard to come by, Dotson wrote in an email. Most of the lacrosse teams Wesleyan would be competing against are in Kansas, Michigan, Kentucky, and Tennessee.
"Without other teams in our region, travel would be difficult and expensive for us," Dotson wrote.
Although women's lacrosse is not an option at this time, Dotson wrote that President Frederick Slabach and former Athletic Director Steve Trachier have been discussing the possibility of adding the sport with other universities in Wesleyan's conference.
"If the opportunity to have competition within a reasonable distance becomes available, I believe Texas Wesleyan will jump at the opportunity to start a team," Dotson wrote.
Dotson wrote that though Wesleyan is not adding a women's lacrosse team, the Athletic Department is adhering to Title IX guidelines.
"In recent years, we have added women's tennis and women's golf, which has been very successful. Another emerging NAIA (National Association of Intercollegiate Athletics) sport is Cheer, and we have expanded opportunities for women in this area with the addition of the growing Gold Line Dancers," Dotson wrote.
Dotson wrote that the NAIA has recently added women's wrestling as a sport, and he thinks it is a logical consideration for Wesleyan.
"The research I've done indicates the opportunity for potential outside funding for women's wrestling through some national foundations, and the opportunity to compete already exists," wrote Dotson.
Trachier wrote in an email that he believes there is the opportunity to build a competitive wrestling program at Wesleyan.
"The Dallas-Fort Worth area is a rich environment for high school wrestlers. Many of these wrestlers want to continue the experience in college, but the opportunity is not there. There is only one university in Texas that offers wrestling as a varsity sport. (Wayland Baptist University)," Trachier wrote.
Trachier also believes that Wesleyan is situated in a prime area to recruit student-athletes.
President Frederick Slabach wrote in an email that recently added programs, such as women's tennis, women's golf, the Gold Line Dancers and football, have both excited the community and brought new students to Wesleyan.
"We continue to look for ways to grow our athletic programs, while keeping our focus on the student in student-athlete," Slabach wrote.
Senior Director of Communications Ann Davis wrote in an email that she believes any sport that comes to Wesleyan is going to thrive, and she is ready to help with new programs.
"As a part of the marketing and communications team, it is fun to help the university launch new programs and see the community rally around new sports and the athletes. We will be excited to support the next new program," Davis wrote.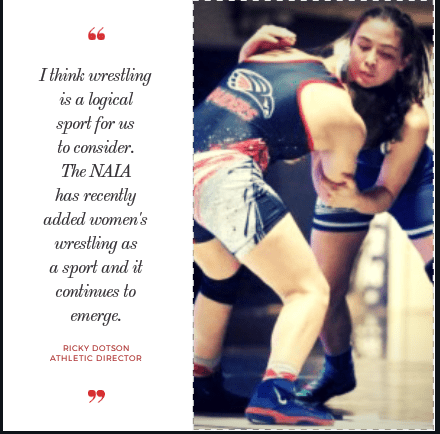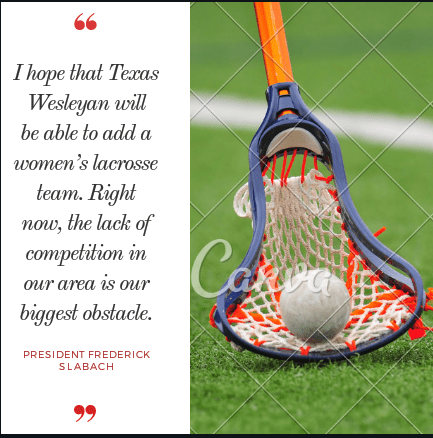 View Comments (1)