Vaqueros bring pro soccer to Wesleyan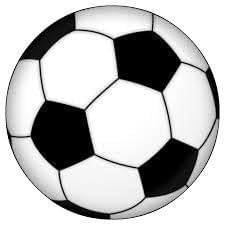 The Fort Worth Vaqueros are coming to Texas Wesleyan University.
After one season of playing at LaGrave Field, the Vaqueros will be playing their 2015 home games at Wesleyan's Martin Field, beginning with Saturday's conference home opener against the Houston Regals.
Vaqueros owner Michael Hitchcock is excited that the team was able to partner with Wesleyan.
"We are thrilled to partner with Texas Wesleyan for our home matches this summer," Hitchcock wrote in a press release provided by Ann Davis, Wesleyan's strategic communications manager. "They share our vision of serving the Fort Worth community. We see this as the first step in a potentially larger arrangement that will benefit the community, our supporters and the Texas Wesleyan students. We will be able to create an intimate soccer atmosphere similar to community stadiums in Europe and South America."
The Regals game begins at 7:30 p.m. There will be a fireworks show after the game.
The Vaqueros play in the South Central Conference of the National Premier Soccer League. The team was 2-7-1 in 2014, its inaugural season.
Wesleyan President Frederick G. Slabach shared Hitchcock's excitement about the upcoming season.
"We are thrilled to welcome the Vaqueros to our home in East Fort Worth," Slabach wrote via the same press release. "The Vaqueros are a strong Fort Worth brand that offers community and family-friendly entertainment. Just as important, this partnership will provide opportunities for our athletic training students, who will have a chance to work with upper level-athletes, and for our soccer team who will have opportunities to scrimmage with the Vaqueros."
Wesleyan Athletic Director Steven Trachier is very happy that the Vaqueros are coming to Wesleyan.
"We are very excited to partner with the Fort Worth Vaqueros as they enter their 2015 campaign.  The Vaqueros' mission is to provide family and community friendly entertainment through elite soccer completion," Trachier wrote in an email. "Our partnership will afford Texas Wesleyan student-athletes an opportunity to compete with and against some of the best collegiate aged soccer players in the country.  Additionally, the games will provide employment opportunities for students and staff, as well as another entertainment option.  Our desire is to have a long-term relationship with the Vaqueros that will benefit not only the Vaqueros and Texas Wesleyan University, but also our community businesses."
Wesleyan students get in to any home game this season for $5 with a student I.D. All home games begin at 7:30 p.m. For more details and a complete schedule listing, visit the Vaqueros website at fortworthvaqueros.com
The Vaqueros home game schedule is as follows:
* Saturday, May 16 vs. Houston Regal.
* Thursday, May 28 vs. San Antonio Corinthians.
* Thursday, June 4 vs. FC Wichita.
* Saturday, June 6 vs. Joplin Demize.
* Saturday, June 27 vs. Houston Dynamo u-23 (exhibition).
* Tuesday, June 30 vs. Tulsa Athletics.
* Saturday, July 4 vs. Liverpool Warriors.
* Thursday, July 9 vs. Dallas City FC.
* Friday, July 24 vs. Dallas City FC (Trinity River Cup 2nd Leg).
Leave a Comment