Dora's Café celebrates Party Gras 
Dora Roberts dining hall held a Mardi Gras or Fat Tuesday Lunch on Tuesday, Feb. 21.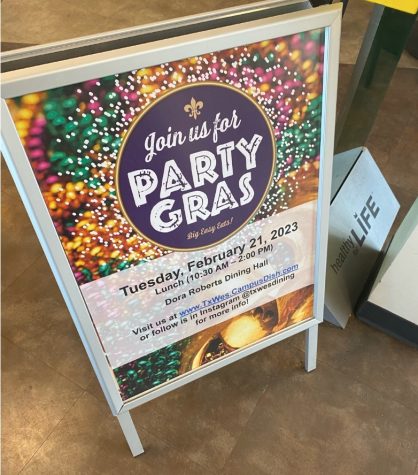 Mardi Gras is very popular as it is celebrated in many countries around the world. Mardi is the French word for Tuesday and Gras is the French word for Fat, ultimately translating to Fat Tuesday. 
The origins of Mardi Gras can be traced back to pagan festivities honoring spring and fertility. 
The first American Mardi Gras happened on March 3, 1699, when French explorers Pierre Le Moyne D'Iberville and Sieur de Bienville first landed in present day New Orleans, Louisiana.  
Texas Wesleyan's Dora's Café decided to celebrate Mardi Gras with traditional decorations and meals.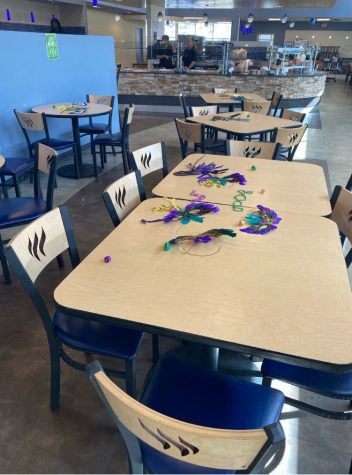 Shae Wallace, Dora's café server, set up all the tables with Mardi Gras decorations including masks, candies and bead necklaces. "I had a lot of fun decorating the tables, and it was nice to watch students [reactions] when they saw the tables, and now everyone is walking around with the Madri Gras beads."
Dora's served Shrimp Etouffee, a Cajun-style shrimp and vegetable stew, grilled smoked Polish
sausage and vegan Jambalaya. For dessert Dora's had old-fashioned bread pudding and Mardi Gras' infamous King cake.  
Marketing Major Mckayla Flowers said, "I think one of my favorite things was either the shrimp po'boy or the chicken gumbo, and I'm definitely stealing a mask. It was actually really good; a 10/10."
Finance major Elizabeth Mathis said, "I like shrimp so it's cool to have that added to the
menu."
Leave a Comment
About the Contributor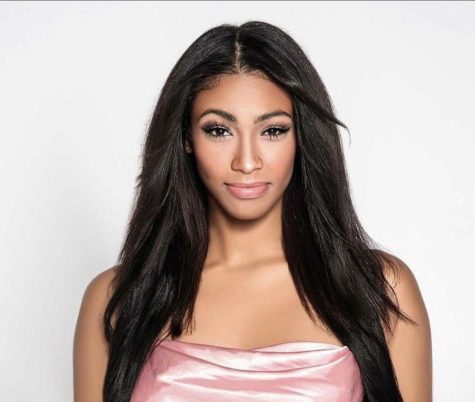 Maliah Lacour, Broadcast Director
Maliah is currently a sophmore in the classroom and on the baskebtall court here at texas wesleyan. Maliah started as content producer for the Rambler...