Wesleyan establishes new Habitat for Humanity chapter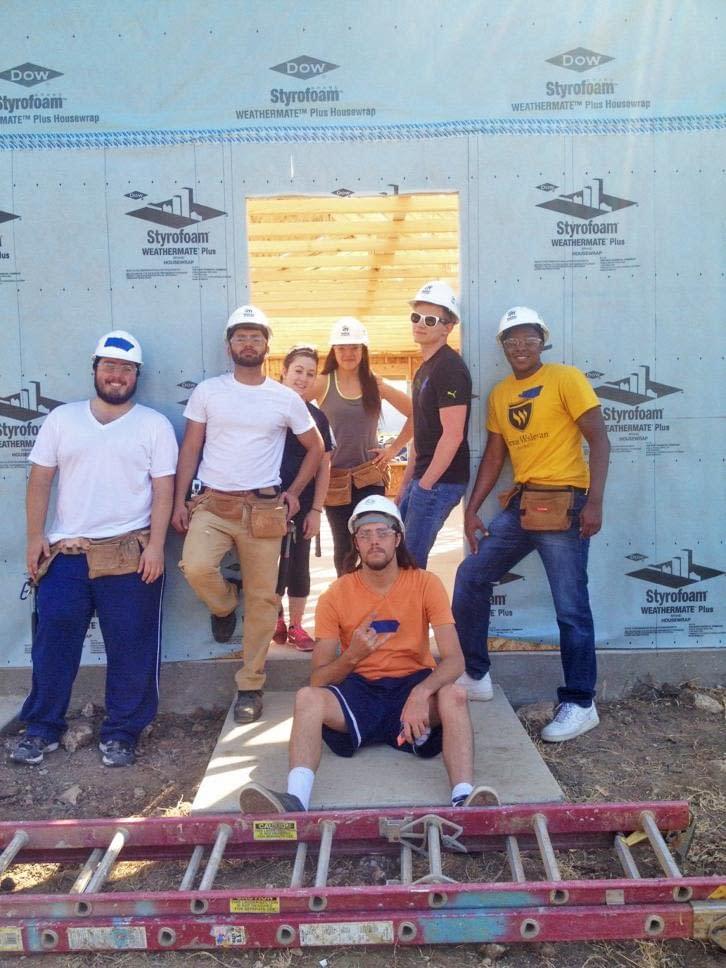 Senior biochemistry major Scott Anderson wants to give Texas Wesleyan students and faculty a venue to change the world.
That venue is Habitat for Humanity, a 39-year-old organization that builds homes for people in need.
Wesleyan's chapter, which was established this semester, has 18 members. Anderson is the chapter's president.
"During high school and at my previous university, I had volunteered with Habitat for Humanity, and I had so much fun with my friends during builds," Anderson wrote in an email. "Not to mention, the incredibly fulfilling moment when you admire your work and realize that someone will live in this house."
Anderson wrote that the process of forming the chapter would not have been possible without the help of organization advisor Dr. Christopher Parker, assistant professor of microbiology; as well as Vice President Michael Thomas, senior biology major; Secretary Nikoleta Golemi, senior biochemistry major, Treasurer Philip Trammell, senior biology major, and Public Relations Officer Clydell Adams, senior biochemistry major.
Habitat for Humanity has helped more than five million people since the organization was founded in 1976, according to habitat.org. There are about two million Habitat volunteers around the world. Anderson is proud of what the chapter has accomplished so far.
"We participated in a build (building a home for a new family) and in the construction of Trinity Habitat for Humanity's new office," Anderson wrote. "On October 3rd, we framed a house near Texas Wesleyan."
Anderson hopes the chapter will be able to transform the local community and provide housing for those in need.
"For now, I want to encourage as many Texas Wesleyan students and faculty to volunteer and give back to this community that so desperately needs it," Anderson wrote.
Trammell said his goal for the chapter is to give back to the community.
"Since most of us are using grant money to go to school, why not give a little back to say thank you," Trammell wrote in an email.
Anderson encourages students and faculty to attend the organization's next meeting, which is Thursday during free period in room 108 of the Ed and Rae Schollmaier Science Technology Center.
"We are a new organization and we need money to pay our own dues to HFH," Trammell wrote. "It looks really nice on a resume, especially if any future schooling smiles at volunteer work done."
Dues for membership are $10 per semester, or $20 per year, Trammell wrote.
"But dues will never keep anyone out of this club," Anderson wrote. "We will work with all students willing to join the fight against homelessness."
The group's next build will be Oct. 24, Trammell wrote.
Leave a Comment