King's message of nonviolence as important as ever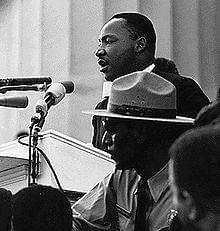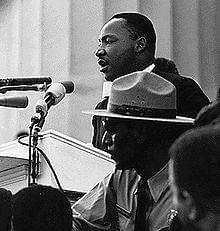 On January 20, 1986, the United States recognized the first Martin Luther King Jr. Day to celebrate King's birthday and contributions.
Now, 30 years later, our nation finds his words as relevant as ever. After the countless civil protests we've seen in the past couple of years, we need to take time and reflect on the teachings of this civil rights icon. 
Following the death of Freddie Gray in Baltimore, Maryland, peaceful protests were met with police presence and stark resistance, and eventually turned into rioting. King himself understood the reaction of violence, once stating, "A riot is the language of the unheard."
However, understanding an action does not equate to condoning it. In his 1964 book Why Can't We Wait, King wrote, "Nonviolence is a powerful and just weapon. It is a weapon unique in history, which cuts without wounding and ennobles the man who wields it. It is a sword that heals."
Although his passion and his ideals of equality are carried on in modern-day movements, it's important in these turbulent times to retain his spirit of peaceful protest. This is the spirit that must be remembered.
In arguably one of the most notable speeches in American history, King said he had a dream of a nation without bias or discrimination.
 "I have a dream that my four little children will one day live in a nation where they will not be judged by the color of their skin, but by the content of their character," King said.  
Though we may not yet be absolutely colorblind as a nation, we have made many strides toward becoming the land of King's dream.
This integration is reflected beautifully on our own university campus. Texas Wesleyan University is ranked by CollegeFactual.com as the 105th most diverse university in the nation, putting it in the top six percent of colleges listed.
Sixty-eight percent of Wesleyan's students are ethnic minority, with roughly a third of those being non-resident students. Students from different countries and all walks of life attend classes here together, connecting to and interacting with one another like King dreamed they could.
As the third Monday of January comes and goes, remember that Martin Luther King Jr. Day is more than just a vacation from school or work. It's a day to honor a great man's legacy, and to continue to create the world he once envisioned.
Leave a Comment