Annual bear drive helps children in need
The School of Arts and Letters is collecting teddy bears and stuffed animals to donate to the Fort Worth Police Department for children in crisis situations.
Dr. Mark Hanshaw, dean of the School of Arts and Letters, said this annual event is in partnership with the Fort Worth Police Department East Division and the bears are used to bring comfort to children who are somehow involved with a criminal investigation.
"This could be kids caught up in one sort of custody battle or maybe involved in an automobile accident," Hanshaw said. "Kids in all sorts of situations where they find themselves in a spot where they are feeling vulnerable."
The police department is very grateful, Hanshaw said, because they don't have a budget to buy stuffed animals so this drive allows Wesleyan to fulfill the need for the community.
"I can tell you that every year, the police department utilizes everything we give them," he said. "By the time they come back the following year, they are so happy to be able to re-stock because these have become such valuable tools of consolation in so many different situations involving kids."
The program has touched a lot of lives since it first began in 2006, he said.
"It was begun as a way of bringing students and faculty together of the School of Arts and Letters around a service-oriented project that would afford us a way of giving back to the community and understanding directly how we as individuals can really have an impact in the community," he said.
Hanshaw said he really wants students to feel like they are a part of this.
"This is a faculty- and staff-oriented project as well but students have an equal role in it," he said. "We get donations from faculty, students, staff and even people in the community."
Wiley Lindsey, department chairs and faculty secretary, helps spread the word around campus about the drive and he said it is a great community outreach program.
"You never know what a child needs in these situations," Lindsey said. "Sometimes they have nothing after that, so to just help a little bit, it goes a long way."
Each year, Lindsey said, it is cool to see the officers come pick up the teddy bears and fight over who gets to put what bears in each of their police cars.
"They are so passionate about it, as much as we are," he said.
English professor Dr. Linda Carroll said she has donated stuffed animals every year since the drive began and has already donated 30 this year.
"I think it is important for the school to support their local police department," Carrol said. "It gives us a good connection and it makes it safer if the police know that Wesleyan is involved in their efforts to help children."
Students, faculty and staff can drop off their stuffed toy donations in suite 256 on the second floor of the Poly United Methodist Church until Nov. 13. Hanshaw said new toys are preferred. For more information, contact Lindsey at 817-531-4900.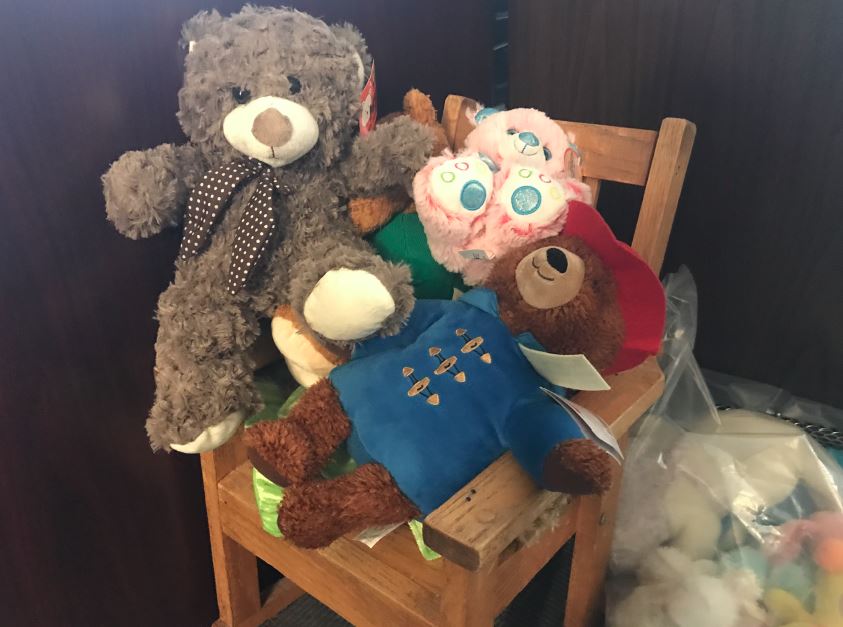 Leave a Comment