Trump shouldn't get special treatment for sexual misconduct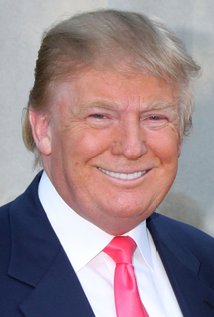 In the past two months, headlines have been filled with accusations against big Hollywood names regarding sexual assault or sexual harassment or more.
Producer and film executive Harvey Weinstein was accused by more than 30 women, including actresses Angelina Jolie and Lupita Nyong'o, of sexual abuse ranging from harassment to rape. In the aftermath of these allegations, Weinstein's lie went down the toilet, and deservedly so. He lost the honorary degree he received from the State University of New York, he lost his place in his own company, Weinstein Productions, and he was expelled from the Academy of Motion Picture Arts and Sciences.
Actor Kevin Spacey was accused of sexual assault and harassment and shortly after he lost his popular television show, House of Cards, on Netflix, and was removed and replaced from his role in the upcoming film All the Money in the World. Spacey even had his International Emmy Award revoked.
The Weinstein and Spacey allegations sparked an influx on people sharing their assault stories and speaking out against their attackers. These people who decided to speak out made very serious allegations which resulted in very serious consequences for their alleged attackers.
In the midst of the wave of victims coming forward with the experiences, many people, including myself, are finding themselves puzzled with one question.
What about the women who have accused President Donald Trump of sexual misconduct?
Jessica Leeds accused Trump of touching her inappropriately and trying to kiss her on a flight in the 1980s.
Jill Harth said that in 1993, Trump made sexual advances toward her.
Mindy McGillivray said Trump groped her butt in 2003.
Ninni Laaksonen, a former Miss Finland, said Trump grabbed her butt in 2006.
Jessica Drake said Trump kissed her and her friends without permission after inviting them to his hotel room and then tried to pay her $10,000 to spend the night with him.
These are just a few of the accusations made against Trump. There are actually 16 in total.
He defended himself by saying the allegations were "fake news" and in a press conference press secretary Sarah Huckabee Sanders was asked if the official White House position was that all the women were lying. She responded with, "Yeah we've been clear on that from the beginning, and the president has spoken on it."
Before Trump was elected President, a video was released from an Access Hollywood tape from 2005 where brags about forcing himself on a woman and grabbing her by the genitals.
How in the world is it possible for this man to become president and remain our president with all the evidence alleging he is a sexual predator? How was he even eligible to become the 45th president of the United States?
He has the highest position in America and I do not understand how he can keep his title.
It is safe to say there are many characteristics about Trump, and several tweets, that suggest he should not be in such an esteemed, authoritative government position. When you throw in 16 accounts of alleged sexual misconduct, I must step back and try to figure out how could he possibly slip through the cracks and become elected president.
Image if everyone accused of sexual misconduct were able to get away with their actions by claiming fake news. What would that say about America and what would that tell all the victims?
Letting Trump get off easy is an injustice not only to his victims but to the entire movement on stopping sexual assault and harassment. His actions cannot be tolerated.
Leave a Comment