West Village residents lock in their opinions on spring security changes
Since 2018 started, there have been several noticeable changes in campus security.
One change is that the gates to enter the West Village dorms are permanently locked, and the only way to get in is to use a West Village room key.
Director of Campus Safety and Security Chris Beckrich said the measure was taken to improve campus safety.
"The reason that the gates to West Village are locked is because being able to secure the West Village area better is vital for the security team," Beckrich said. "We are always looking at ways to make the campus safer, and this was one of them."
Beckrich said that the locked gates have been keeping outsiders from coming onto campus.
"Criminal activity has been fairly small since the gates to West Village have been locked," Beckrich said. "However, I think it's still a little too soon to see any long-term effects. Facilities are also still working on getting them a little more secure to improve their effectiveness."
KiKi Mendez, a senior exercise science major and baseball player, said he has mixed feelings about the new policy.
"I like the heightened sense of security, and I think that it does keep people away who do not live in the dorms," Mendez said. "However, it is a bit of pain to have to unlock the door every time I need to get back into West Village. I do not mind having the doors locked, but I know for a fact that other students in West Village are infuriated about the doors being locked around the clock."
An informal poll of 25 West Village residents taken over four days in February found that 70 percent were satisfied with the security changes overall, while 70 percent were dissatisfied with the gates being locked.
"It has been annoying having to always use my key to get into West Village. I have grown so accustomed to not having to use my key over the past three and a half years, and now in my last semester of college having to get used to this is kind of frustrating," said senior business major Tariq Aldaboubi.
Senior finance major Jason Plog said he was not sure how effective it is to lock the gates.
"I feel like locking the gates has a good intent, but I am not sure how many people it really will keep out from entering the premises," Plog said.
Another new security measure this semester is having the parking ates to enter the campus remain open throughout the day; in the past, the gates were often hit by people in cars, Beckrich said.
"Since the gates are now open during the weekdays there have been no gate incidents during the weekday," Beckrich said. "We have still had a few issues when they are turned back on during the evening and nights."
Beckrich recommends that students stop at the stop signs and use access fobs to reset gates before entering.
"This will allow the timer to reset and insure no one's vehicle gets struck by the closing gate," he said. "On the way in it is important to use your access fob to reset the gate and not follow behind someone. The gates are expensive to fix and will be charged to the driver if they fail to stop or fob in. It is also an inconvenience when the gates are down for everyone."
At the end of the day, students do understand the precautions being taken.
"If it keeps bad people out of the dorms, then I am for it," said Mohammad Aldaboubi, a senior business major. "I am glad that security has taken into account all the break-ins and crime on and around campus. It is evident that security has a presence on campus, and I feel Texas Wesleyan is a much safer place with them here."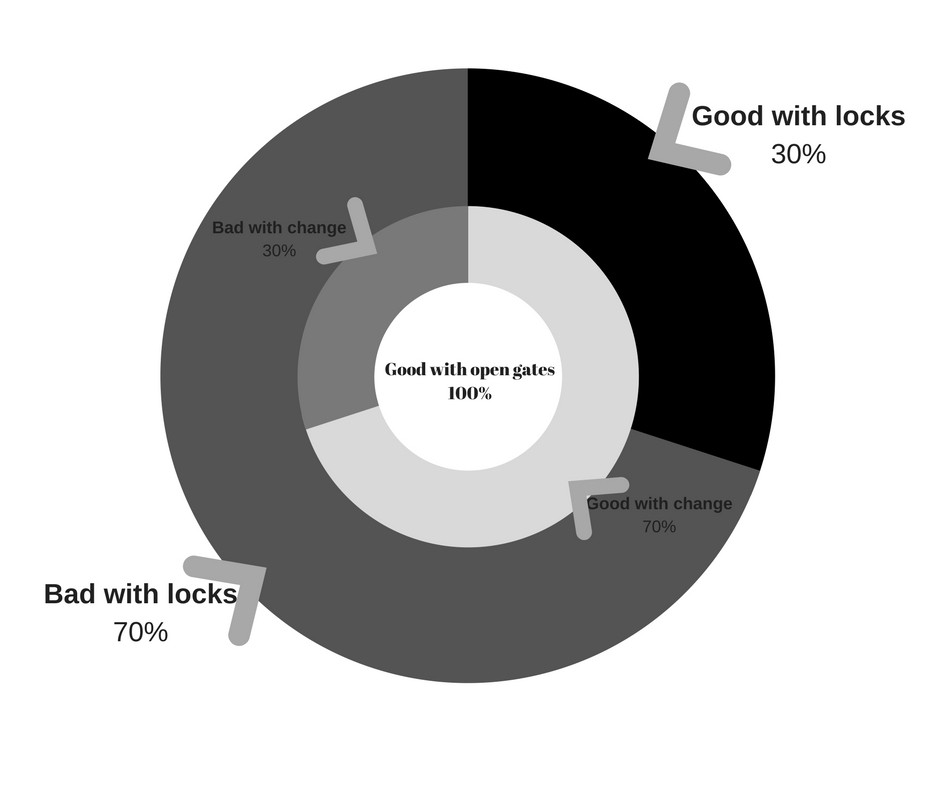 Leave a Comment