Ordex-Ramirez overcomes hardships to graduate from Wesleyan
On graduation day, Texas Wesleyan will be losing one of its most capable and loud students.
Political science major Tristeza Ordex-Ramirez who, since coming to Wesleyan in 2016, has rebuilt the Student Veterans Organization, received a job from U.S. Rep. Marc Veasey, D-Fort Worth, became a member of Mortar Board and in 2017 was selected as a Hatton Sumners Scholar.
Ordex-Ramirez is also a retired Marine Corps drill instructor who for 18 months yelled at recruits as she trained them to become full-fledged Marines. She is also the oldest of seven children born to an immigrant parent.
Today, her passions include advocating for both immigrants and veterans.
"I have had to stand up and share my story with city council members about how I come from a family of immigrants and I served my country and the state that I live in is pushing legislation that discriminates against undocumented immigrants," Ordex-Ramirez said.
Ordex-Ramirez said her passion for immigration issues developed early in her life.
"Even when I grew up and I didn't know anything, I wanted to be an attorney for immigrants. That's what I would say when I was growing up," she said.
Her father, Gonzalo Ordex, who was undocumented for most of her childhood, always pushed her to do better.
"He would always tell me, 'You are going to do better than me because you were born in this country,' and 'You need to be doing good in school,'" she said.
Ordex-Ramirez said she was born and raised in Woodburn, Ore.
"When I grew up there, it was so hood, especially where I grew up. I grew up in a one-bedroom apartment with eight other people," she said.
Ordex-Ramirez said she didn't have her mother, Angela Ortega, in her life until she was 13. Her parents split up because her father would physically abuse her mother.
"I grew up with domestic violence in the home, and my dad did a lot of drugs and drank a lot," she said.
Ordex-Ramirez's past also set up her passion for criminal justice reform.
"I feel like, especially where juveniles are concerned, that they are in the position that they are in because sometimes they are not given a chance. They have a run in with the law, and they are tainted forever; they get discouraged," she said.
This is what happened to her brother Nigel, Ordex-Ramirez said.
"I have a brother that is two years older than me that has been locked up for the majority of his life," she said. "After that first run in with the law when he was 11, things have never been the same."
She said she finds it sad that there are people who came from a tough life like hers and feel like they can't escape it.
"I want them to know that, 'Hey man, believe me I know the struggle is real trying to get out of there, but there are ways out of there and you can't be down on yourself and expect that someone is going to hand you something,'" she said. "You got to work for it."
Ordex-Ramirez got herself out of her tough upbringing when she joined the Marine Corps at 21.
"I think joining the military was the best thing that could have happened to me because it helped me channel those things that could have put me on a very negative path and use them in a way that now drives me to want to be successful," she said.
Ordex-Ramirez said she is the epitome of what it means to be a "jarhead," slang for Marine.
"I thought that I was going to join the Marine Corps, do my four years and get out," she said. "I caught the bug, and I just loved every single part of it."
At the same time, she experienced discrimination and sexual harassment in the Corps; however, she did not let those situations stop her from being the best Marine she could be.
"There are these things that we call the leadership traits and one of them is, 'Know yourself and seek self-improvement,'" she said. "I always try to do that."
The best part of being in the Marine Corps, Ordex-Ramirez said, was being a drill instructor and her deployment.
"I volunteered for deployment, both my deployments, and I loved it," she said. "Being a drill instructor, it is a little different."
There is a lot of significance to being a drill instructor, she said, because she would get these civilians, "and some of them were horrible."
"Your job is to train them and make them into the mold that you need them to be," she said. "So that when they leave recruit training, the Marine to the right or left of them is able to trust that that recruit or that Marine that you trained is going to be there and going to always do right by them, have their back, and put their lives on the line if it requires."
She said she still keeps up with many of her former recruits.
"I am still able to impact their lives, and they are impacting me as well by the success that they are having because man, I see where they came from," she said. "I use to tell them, 'What your parents couldn't fix in 18 years, I am going to fix in three months. Just stand by.'"
Ordex-Ramirez said she left the Marine Corps after 11 years due to medical reasons, and it was a loss that she compared to losing her dad.
"I felt like a part of me died because I wasn't able to put my uniforms back on," she said.
When she retired, she said she had a really big void in her life.
"I was very bitter about it. I didn't know how to handle it. I was very rageful," she said. "It was everybody's fault and nobody knew how to do things right, and I was just like, 'I don't want to deal with people because you don't understand.'"
Getting involved with helping veterans and military service members has helped dull the pain a little bit, she said. Before coming to Wesleyan, Ordex-Ramirez helped start the Student Veterans Organization at Tarrant County College's South Campus.
"It was a really difficult time in my life and having started that organization, having been a part of that, something that was very very successful, it really helped me a lot emotionally and mentally," she said.
Once she got to Wesleyan, she did not waste any time getting involved with the SVO on campus because, she said, "There was no student veteran's organization."
"It had two like board members or officers but there was nothing going on," she said. "I remember I talked to William, he was the president, and he was like, 'Well, I kind of got it by default. If you want it you can have it.'"
She started working on SVO in the summer of 2016 and by September she had a full board of officers. She said many of the members weren't veterans and that really influenced her.
Ordex-Ramirez said she had a hard time talking to anyone who wasn't a veteran.
"I guess if I could kind of explain it, I discriminated against anyone that wasn't a veteran," she said. "I was like, 'They don't understand what I am dealing with. My life is so hard right now, and I don't know who to talk to.'"
The students in SVO really opened her eyes.
"They taught me a lot about myself," she said. "They helped me mature as a civilian I guess you could say, as a veteran."
Ordex-Ramirez appreciated the fact that the students didn't judge her.
"I was always afraid to interact with individuals who were not veterans because I was like, 'Oh they are going to think I am crazy,' or they are going to be like, 'This b**** is really loud,'" she said.
Ordex-Ramirez is also a chair on the Mortar Board Honor Society.
"My role is really minimal, but I am still a part of decisions that are made through the board; it is great," she said. "I have learned a lot, and it has taught me a lot. It is an honor to be a part of Mortar Board."
Ordex-Ramirez is also a Hatton Sumners Scholar.
"It has taught me so much, and it has really set me up for success where I am working at right now," she said.
One of her biggest influences on campus is her former professor and academic advisor Dr. Michelle Payne. Ordex-Ramirez said Payne taught her what it is like to be hungry for success, and she has always been a guide for her professionally, academically and personally.
"Any time that I have had anything personal going on, I have felt comfortable enough to go to her and talk to her about certain things. (That is very unusual for me) because I don't like talking about my personal life," she said.
Payne is all about pushing people to their fullest potential, and Ordex-Ramirez said she did that with her.
"All I can say is I hope to one day be at her level," Ordex-Ramirez said.
Payne said Ordex-Ramirez is very passionate, energetic and deliberate.
"I think she has a very worldly perspective on things because of all her responsibility, the things she did in the military and the discipline of it," Payne said. "I think she recognizes that there is a time and a place for everything, and I think she values that. She is very respectful of people."
Payne said Ordex-Ramirez's level of involvement sets a high standard for other students.
"I think because she voices her opinion she has been very well received, and I think that she is a good role model for a lot of students," Payne said. "I also think that her role as a female in a typically male role is very encouraging to a lot of young women."
SVO's faculty advisor Kadedra Miller also made an impact on her life, Ordex-Ramirez said. Miller is the most patient and well composed veteran she said she has ever met.
"I often find myself taking a step back because she's so calm. She makes me reflect on the things I do and say because she is always is the right state of mind no matter what is going on," Ordex-Ramirez said.
Outside of school, Ordex-Ramirez works as a field representative for Veasey.
"What that consists of is community outreach, especially in the Latino community here in Fort Worth," she said.
Ordex-Ramirez said one of her favorite parts of her job is serving as a translator for Veasey.
"I am in my element when I am out with the Latino community because I love speaking Spanish; I prefer to speak Spanish," she said. "(I like) to be able to tell them how great he is and the great things that he is doing for our community, (even though) he is not a Latino. (I like) getting them to realize and understand that he doesn't have to be a part of our community to do right by us.'
Aside from school and work, Ordex-Ramirez is a wife and a mother to her 12-year-old son, Sergio, who she said are her support system. She said her husband, Marine Corps Gunnery Sergeant Jose Ramirez, must be the strongest man in the world.
"In every sense of the word. Physically, emotionally, mentally, everything because I tell him sometimes, 'I do not know how you deal with me because I am a lot to take,'" she said. "I know that I am very blessed to have somebody like him in my life."
Ordex-Ramirez said her son is always helping her, and she is grateful for him.
"I sit here at my desk working on homework, and he will come up and be like, 'Mom do you need anything? Mom do you need me to bring you a coke? Or do you want a water or a snack? Are you okay? Do you need me to turn the heater on or whatever?'" she said. "He is always willing to do something."
Ordex-Ramirez said her family has had to make many sacrifices because of her hectic schedule.
"I couldn't ask for a better family to be here and to be my support system because I hear about so many other girls that are married, friends of mine and acquaintances that are like, 'I have this to come home to and do all of this and my grades are bad because of this, this and this and he is always telling me, 'Why are you always doing something for school?'" she said. "I never get that."
Her mother, Ordex-Ramirez wrote in an email, has also been a great support but also someone she finds inspiring.
"She has been through it; poverty, heartache, but through it all, she is resilient. She holds her head up high and without shame," she wrote.
Ordex-Ramirez wrote that her sister Crystal helped guide her in having a more broad vocabulary after telling her, "'That Marines talk isnt going to cut it.'"
"I think that I took that literally because now I google every word I don't understand and I make myself learn it." She wrote. "I have a system when I read, where I highlight a word in pink so that I know I need to learn everything about that word. And now, I'm not only creative with my cuss words, I'm also creative with my academic words."
Ordex-Ramirez said graduating will be bittersweet because it will be almost seven years to the day he died.
"He always wanted us to get a good education," she said. "He would definitely be proud of all the awards I have received during my time in school and the fact that I am graduating with honors."
After graduation, Ordex-Ramirez said she is going to take a year off and then pursue graduate school. She said she eventually wants to start writing policy for the U.S. government.
"I want to be a part of the things that are effectuating positive change and be able to be a part of conversations," she said. "I want to continue to be an activist, an advocate, a mom, a wife, a great friend and a great daughter because those things are important to me."
Dr. Eddy Lynton, associate professor of criminal justice and sociology, said Ordex-Ramirez is good to have on your team because she is a fighter, and she will fight for you.
"I am really looking forward to seeing where she ends up. I fully expect somewhere down the line to be working on her campaign," Lynton said.
Lynton said he expects to see her on the Wikipedia.com page under Texas Wesleyan's famous alumni.
Payne said she expects Ordex-Ramirez to be in Washington, D.C. writing policy.
"I think right now her path is leading straight to D.C.," she said. "I swear it."
Ordex-Ramirez said she will always seek more out of life; she follows values learned in the military.
"Know yourself, seek self-improvement, seek responsibility and take responsibility for your actions," she said. "Those things are important especially with the work that I do and who I am."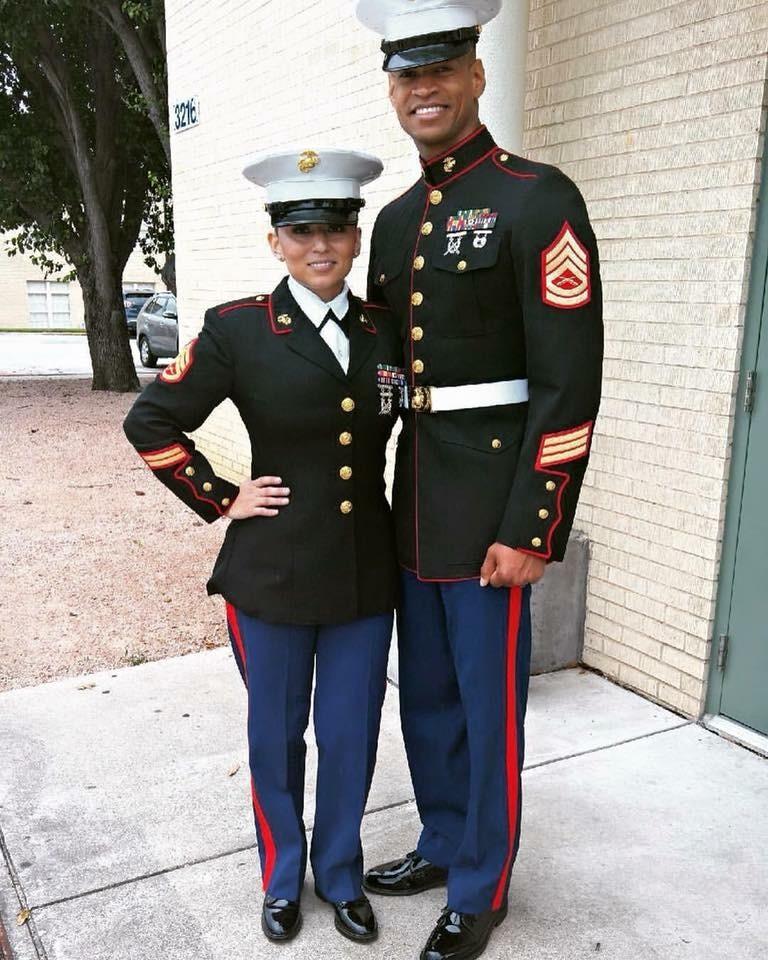 View Comments (2)