Welcome Back Pool Party moved to West Village clubhouse due to bad weather
The Welcome Back Pool Party, hosted by Residence Life and West Village resident assistants on Friday night, was moved from the Brown-Lupton pool to the West Village clubhouse due to bad weather, said West Village hall director Rachael Mitchell.
"It started pouring," Mitchell said. "It has been sunny the whole [semester] until this week."
Although the party had to be moved, and changed from a pool party to a game party, it was still successful, Mitchell said. Resident assistants and students played card games, ate snacks, and listened to music.
Mitchell said she plans to reschedule the pool party, but there are no details yet.
Katelyn Gordon, a sophomore marketing major, said she thinks the party turned out better than it would have if it was held at the Brown-Lupton pool.
"I believe events that bring the Wesleyan community together have an important impact here at Texas Wesleyan," Mitchell said. "This is also one of the great ways RAs can connect with fellow students and help facilitate change here at Wesleyan through programming."
Sarah Ouimet, assistant dean of students for Residence Life, believes the event was good way to start the semester.
"These types of events help bring residents together to enjoy the beginning of the semester," Ouimet said, "and get excited for what is to come."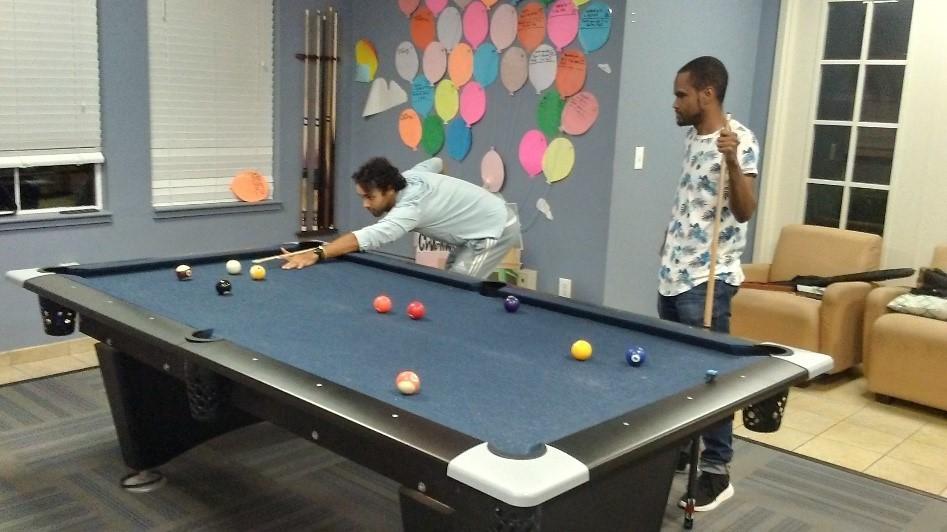 Leave a Comment