Students gather every Tuesday during free period in the third floor of the Polytechnic United Methodist Church for Common Meal.
The students eat lunch provided by Spiritual Life while they talk about lighthearted topics.
Taylor Date, a junior religion major and one of the chaplain assistants, helps direct Common Meal.
"Common Meal is an interfaith gathering here on campus that allows us to find commonalities between one another throughout the turmoil of the world right now," she said. "It is about being able to sit down, talk to people, and find common ground rather than differences."
Date said spiritual life encourages community through programs like Common Meal.
"[We want] people to connect to one another, be able to walk around campus and not feel alone, and be able to have that friendly group that they want," Date said. "That is what we want to accomplish. If we were to leave a mark, it would be to make sure there are plenty of people that love one another, Wesleyan, and the community."
According to Date, approximately 15 students attend Common Meal each week.
"Usually people who come are pretty interested because we have free food first of all, but I hope that it is the community that makes them want to stay and continue to experience Spiritual Life," Date said.
Date said that with its budget, Spiritual Life is able to provide free meals to the students during Common Meal.
"Evelyn Hegeman comes every week to cook for us," she said. "She is a huge blessing for us to have."
Hegeman has been cooking food for Common Meal for a year and a half now.
"Dr. Gladys Childs asked me to [help]," she said. "We go to the same church."
Date said Childs, the interim dean for the School of Arts and Letters, is the chaplain for Spiritual Life.
Hegeman said she prepares lunches for Common Meal and Chapel, which is on Thursdays during free period in the church.
Haley Arnspiger, a junior religion major and chaplain assistant, works alongside Date to make sure everyone has an enjoyable time during Common Meal.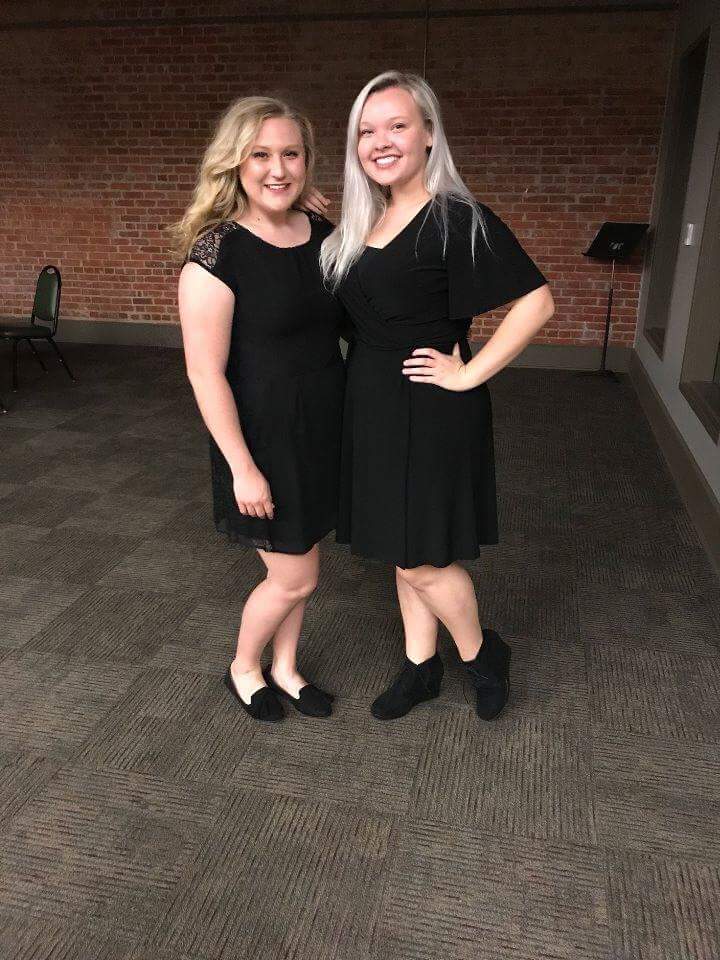 "Common Meal is a safe place where you can kind of talk about anything," Arnspiger said. "Sometimes we talk about silly things, sometimes we talk about race, so it is just a good space to kind of cultivate that."
She said Common Meal is not only a space for students to go and have discussions, but to develop relationships.
"I think it is important to create a group that you can rely on and is consistent," Arnspiger said. "If you come consistently you will form relationships and you can kind of depend on those relationships."
Arnspiger said Spiritual Life plans on holding Common Meal in the residence halls on campus.
"Right now, in terms of our university, it is important to come together more and strengthen the community, because I think it has fallen apart within our residence halls and throughout activities on campus," she said. "If you come to Common Meal, it is something we can do to strengthen spirit and community."
She said they are also working on opening up the multi-purpose room in PUMC 312 for students to have as a study room.
"Tuesday through Thursday we are going to open up the office where Common Meal is held for study hours from 11a.m. to four p.m.," Arnspiger said. "We have nooks, a big room, a coffee maker, snacks, floor pillows, and spots to nap. We are going to try to open the office so kids can come and hang out."
Joseph Rodriguez, a sophomore liberal arts major, enjoys attending Common Meal.
"I usually attend Common Meal because I like talking to people about different ideas, and experiences," he said. "Coming here, everyone is friendly. No one is ever really in a bad mood. You come here and it's like stepping away from stress."
He said conversing with other students at Common Meal makes him forget about his worries.
"People just talk about whatever they want to talk about," he said. "I don't have to worry about homework, or taking notes. Everyone is just in conversation, enjoying themselves. It's taking a step back from all of the stress."
Rodriguez encourages students to go to Common Meal.
"There will always be people that will open you up [if you are shy]," Rodriguez said. "Nobody here is shy for a reason. [Arnspiger] will talk to you and treat you like you are her best friend even though you just met. [The people at Common Meal] will bring you in and make you feel welcomed."